Asian pears can be found at your local Northwest grocer or farmers market, typically through the end of March. Similar to other varieties of pear, they are an excellent source of fiber, vitamins and minerals, and when combined with oats, this superfruit makes for a power breakfast that can jump-start any weekday morning.
Prepare these breakfast bites in advance for the busy week ahead. We suggest enjoying one with a piece of fruit (or two on their own) for a quick and satisfying breakfast.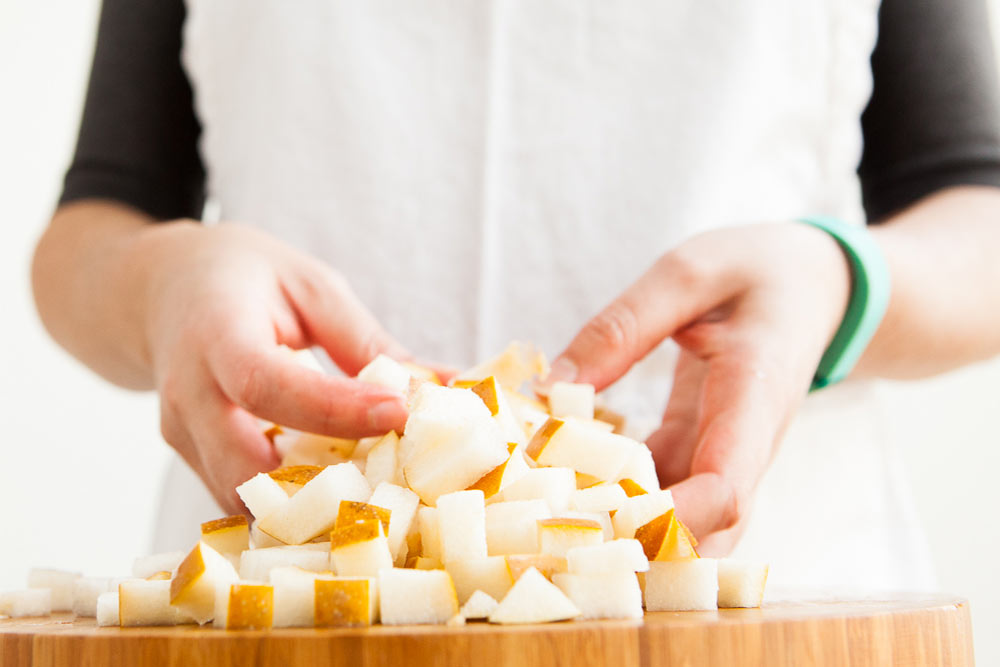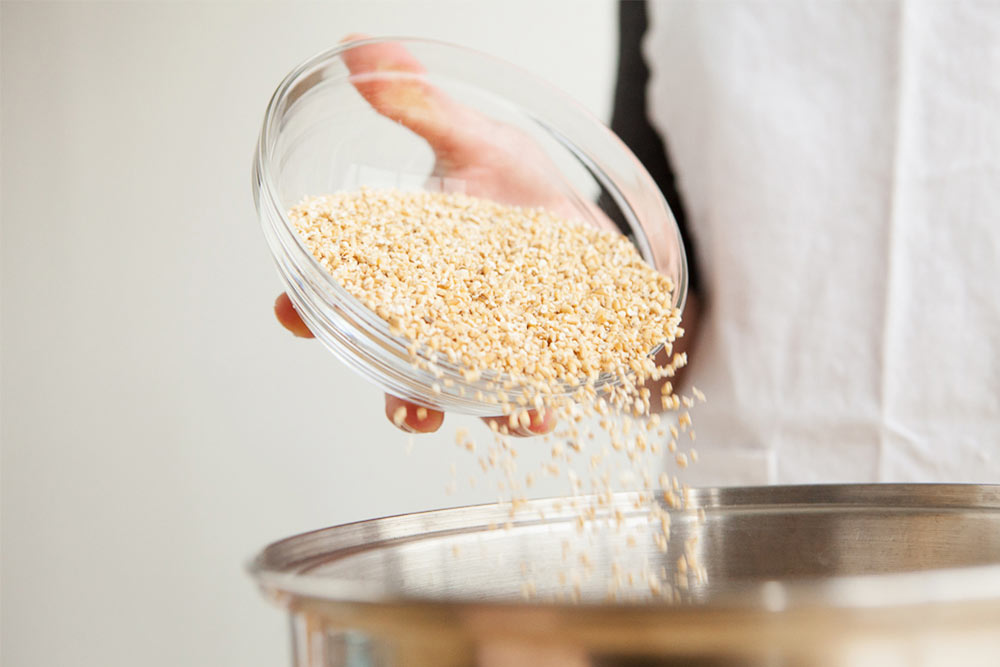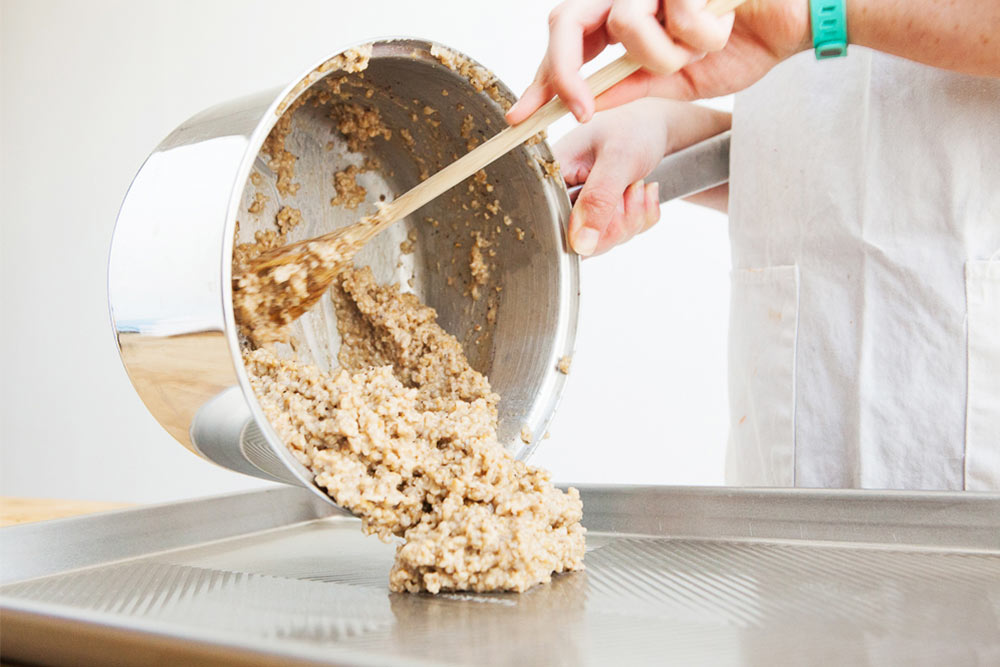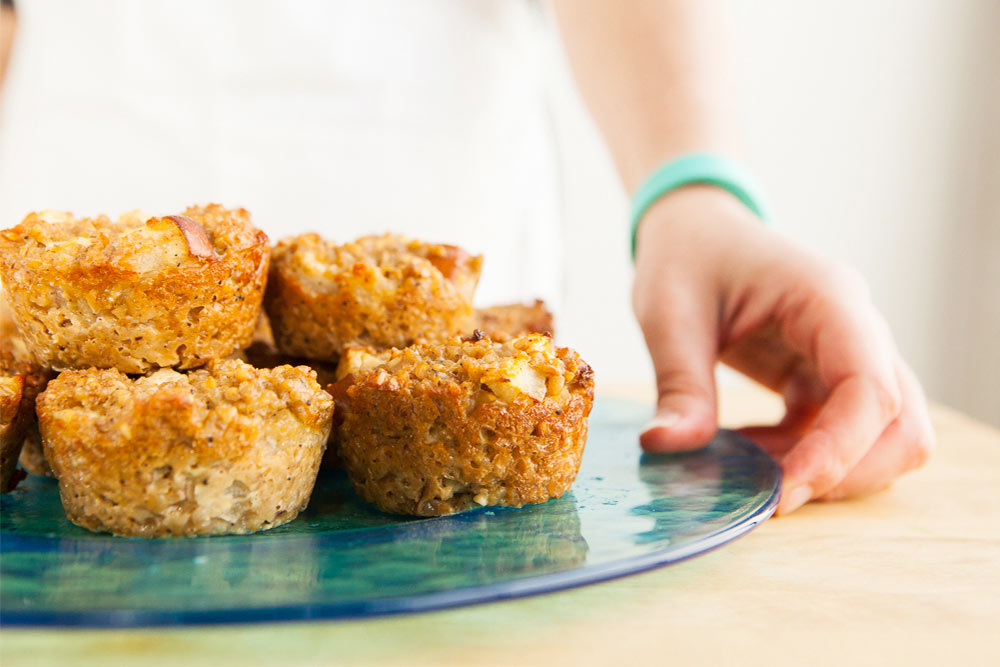 Steel Cut Oatmeal Breakfast Bites with Asian Pear
Makes Six Servings
Ingredients:
2 cups almond milk
1 1/2 cup pear juice
2 tablespoons packed brown sugar
1 1/2 cups steel cut oats
2 eggs
1 tablespoon ground cinnamon
1 1/2 teaspoons Kosher salt
1 fresh Asian pear
Cooking spray
Directions:
Core and finely chop Asian pear. Set aside.
Combine the almond milk, pear juice, sugar, cinnamon and salt in a pot and bring to a simmer.
Add the oatmeal and cook until oatmeal is done.
Pour out into a large shallow pan and allow to cool completely.
Whisk the eggs until smooth, then fold into the oat mixture with the 1/2 cup finely chopped Asian pear.
Spray muffin pans or line with muffin cups and scoop the batter into the molds.
Bake at 350 degrees for approximately 25 to 30 minutes (bake time varies by oven).
Check for doneness (when a toothpick inserted near the center comes out clean).
________________
Founded in the San Francisco Bay Area by two healthcare professionals, Guckenheimer  is an onsite specialty food service company dedicated to the philosophy that health and productivity at work is achieved through exceptional food and dining experiences. With more than 2,470 employees serving accounts across 31 states, Guckenheimer is leading the industry with evolved employee health and wellness programs led by registered dieticians, customized menu creations and fresh meals-from-scratch prepared with sustainable and organic ingredients, locally sourced when available. All accounts are led by professional chefs trained in the culinary arts and fine-dining. Visit www.guckenheimer.com.