Welcome to LifeWise Kitchen! We've teamed up with Bastyr University, Guckenheimer and Northwest chefs and nutritionists to provide you with healthy and delicious recipes all year long. Check out our latest post—a healthy tomato spread from Seattle-based cook, author and urban farmer Amy Pennington of Go Go Green Garden.
After Amy Pennington first tried this homemade jam at her dear friend Lynda's home, it was on her mind for months.
"Any time I got together with Lynda for dinner, I'd bring a notebook and ask her how she made the delicious things we ate," says Amy. "After all these years, this tomato jam is still one of my favorite recipes."
Combining tomatoes with ginger, cinnamon and orange zest may sound unusual, but your friends and family won't be able to stop talking about it once they try it. This sweet and savory spread is amazing smeared on a sandwich or under the skin of a chicken before roasting it. But Amy's favorite way to eat it? With toasted crackers and a small wedge of sharp cheddar cheese.
Head to your local Northwest famers market to pick up a handful of these red fruity nightshades (often mistakenly called vegetables) and enjoy a seasonal tomato recipe ready to pair with almost any late-summer meal!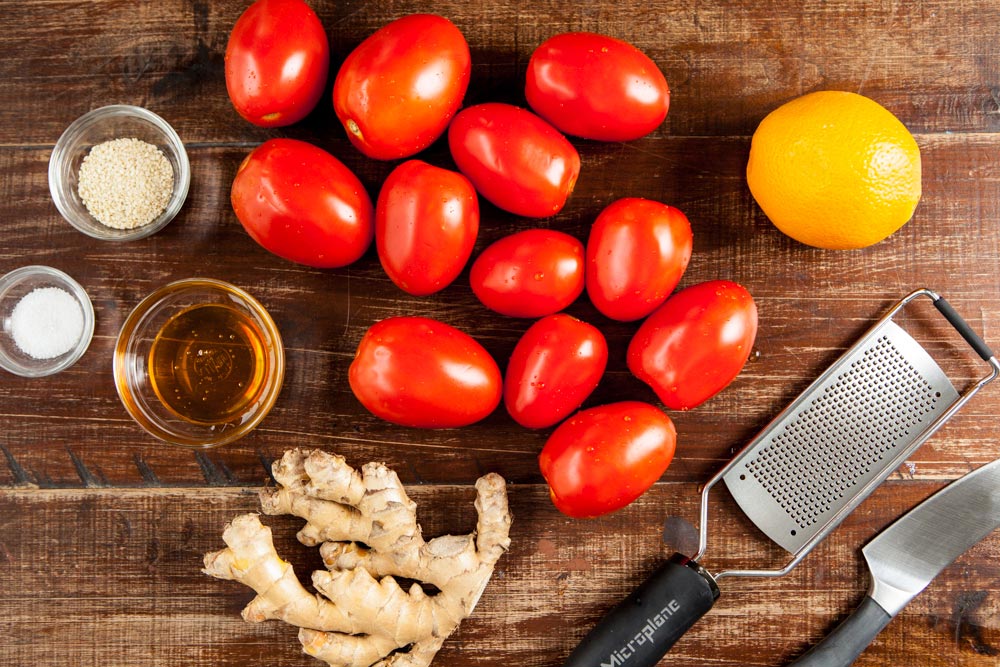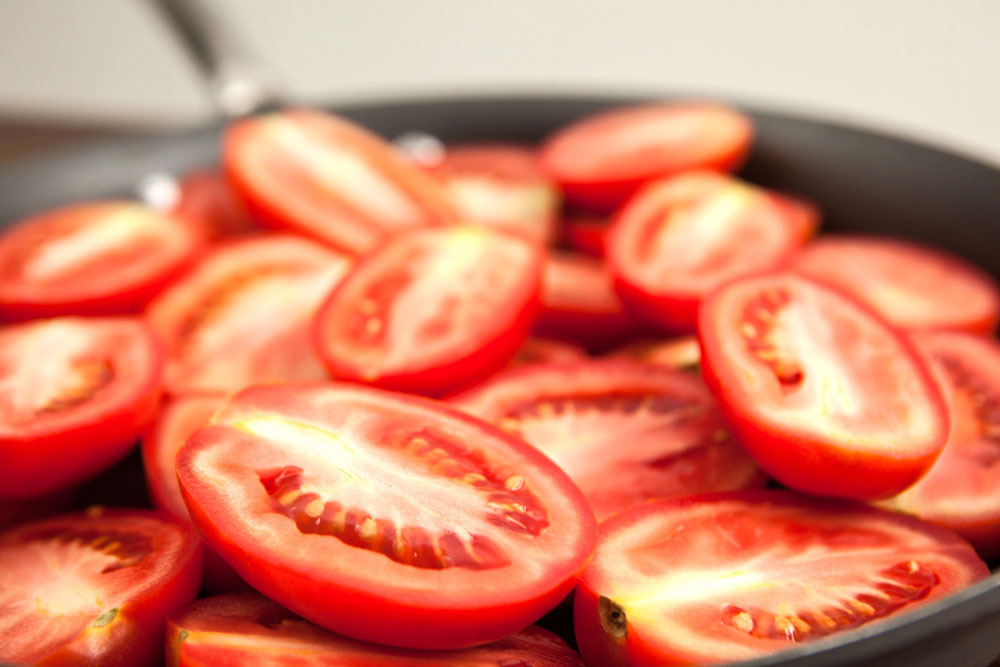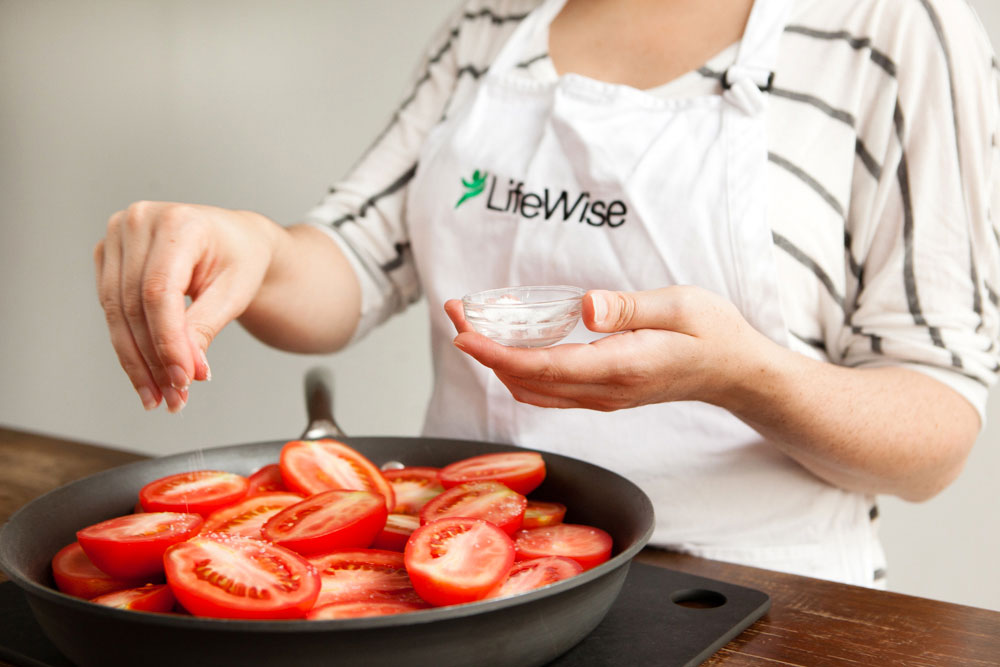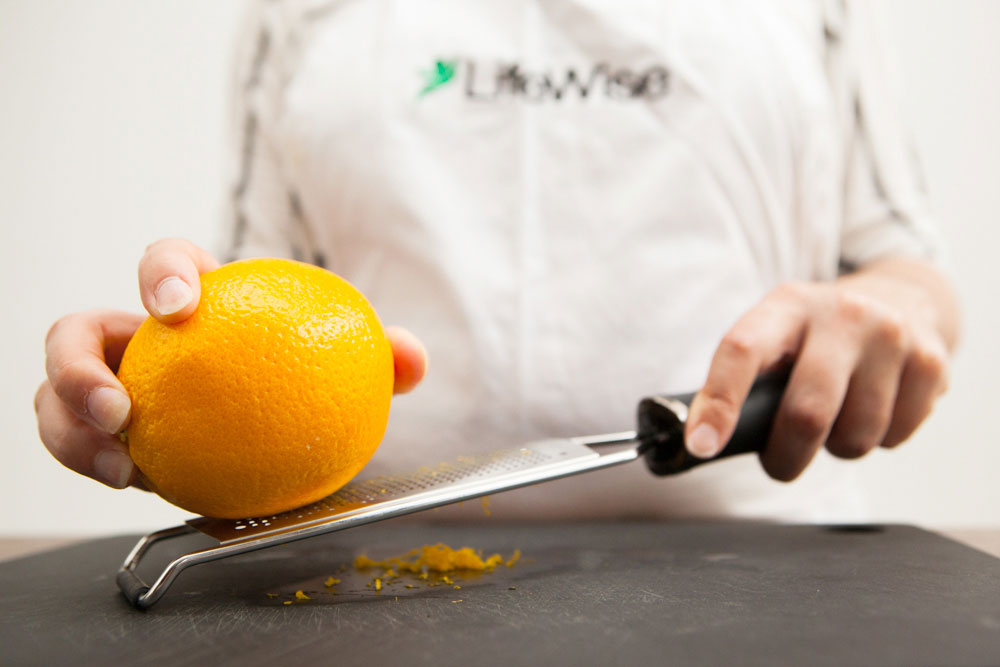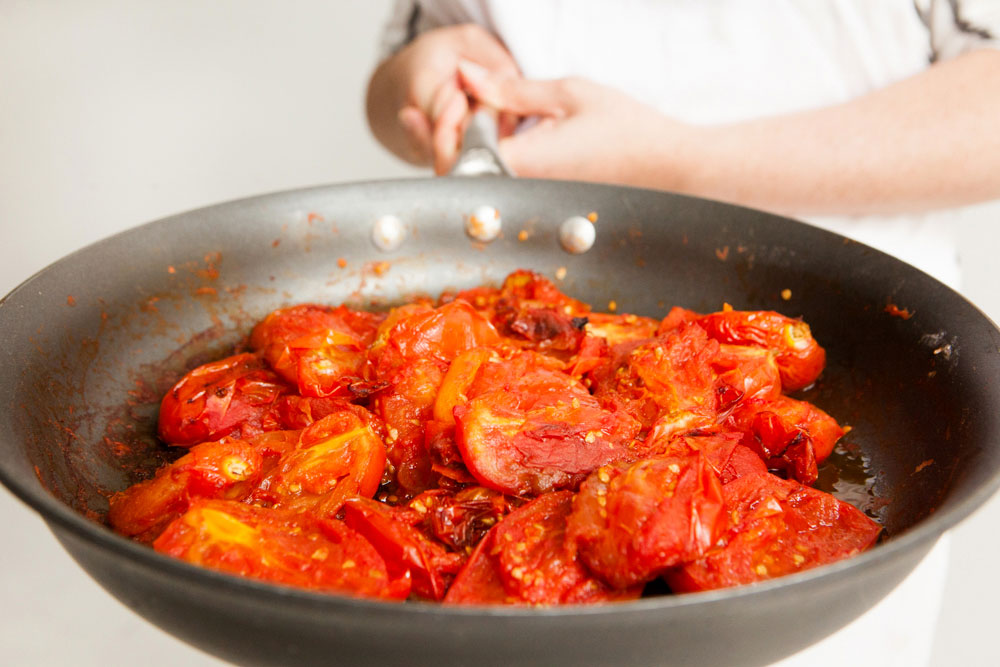 TOMATO JAM
Makes 1 cup
Ingredients:
2 pounds fresh paste tomatoes (Roma, San Marzano), cut in half
1/4 teaspoon salt
2 tablespoons honey
1 tablespoon sesame seeds, toasted
1 teaspoon orange zest
1 teaspoon grated fresh ginger
Directions:
Set a large sauté pan over medium-low heat and add the paste tomatoes and salt.
Stir occasionally, making sure the tomatoes do not stick (adjust the heat if they're cooking too quickly). The tomatoes will release water and break down slowly.
After 30 to 40 minutes, the tomatoes should be dry and condensed, their skins slightly sticking to the sauté pan.
Remove from heat and add the honey, sesame seeds, orange zest and ginger, stirring until well combined.
Serve immediately or store in a small jar, covered, in the fridge until ready to use.
Chef's Note: You must use a large pan while cooking this jam, so that the tomatoes dry out. To double the batch, use two pans and cook simultaneously. This jam holds in the fridge for well over a week—but it's so delicious I can't imagine you'll have any leftovers!
____________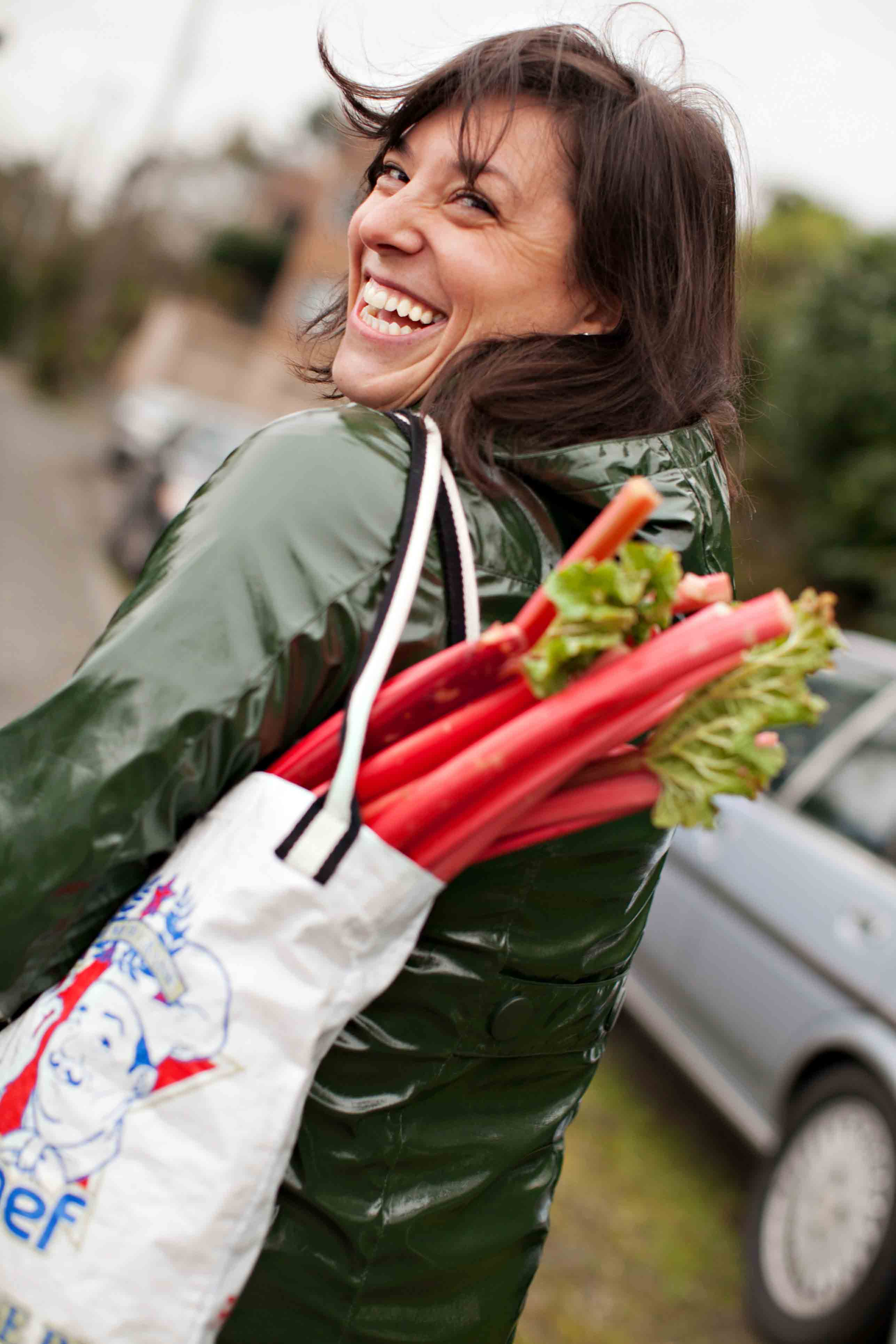 Amy Pennington is a cook, urban farmer and author of Urban Pantry: Tips and Recipes for a Thrifty, Sustainable and Seasonal Kitchen, Apartment Gardening, Apples from Harvest to Table and Fresh Pantry—Learn to Love Your Vegetables One Month at a Time. Pennington has been named one of Seattle Magazine's 2013 'top 50 most powerful players in Seattle's food scene' and as a 2012 Bon Appétit Tastemaker. She has also been featured in the Wall Street Journal, Huffington Post, GOOP.com and Apartment Therapy. She runs GoGo Green Garden, an urban farming service specializing in organic edible gardens for homes and businesses. Connect with and follow Amy online, on Twitter and on Pinterest!