Our Marketcrawl series profiles the best farmers markets from Seattle to Portland, offering insights on offerings, events, and tips for planning a trip. 
For many downtown commuters, the thought of hitting a grocery store on the way home for fresh produce can seem a little draining at the end of a long work day. The Portland Farmers Market at Pioneer Courthouse Square, one of seven popular markets run by the nonprofit Portland Farmers Market, plays the exception in the Rose City. The market, which hosts more than 35 vendors each week during prime farmers market season, sits in the heart of downtown, in Portland's "living room," and makes it easy for anyone to grab a fresh bunch of beets or a scoop of handmade ice cream during workday hours.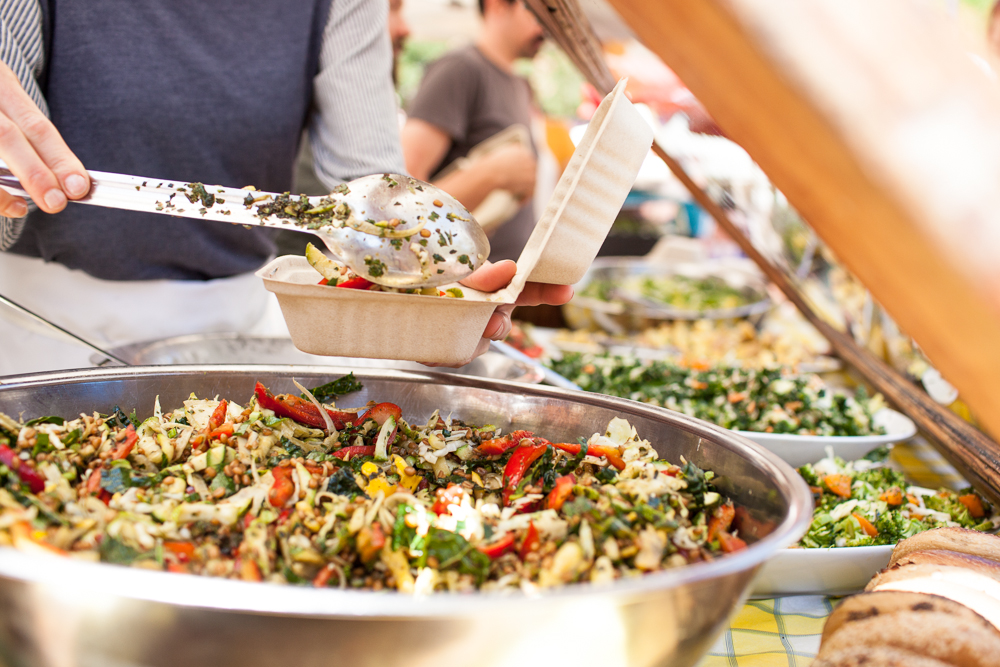 A Sampling of Offerings
Cherry Country — This family-owned cherry orchard and chocolate factory counts dried cherries, cherry pepper jellies and triple cherry and pistachio dark chocolate bark among its many specialties.
OlyKraut — A small artisan company from Olympia, Wash., OlyKraut uses locally-sourced produce to make its fermented vegetables, including sauerkraut, pickles and more.
Scoop Handmade Ice Cream — Salted caramel, bourbon buttered pecan, Thai iced tea and Oregon hazelnut are but a few of the flavors available from this fresh-made, artisan ice cream company.
Unger Farms — Summertime is all about berries, and so is this Cornelius, Ore., farm. Stop by for strawberries, blueberries, raspberries, blackberries and even table grapes.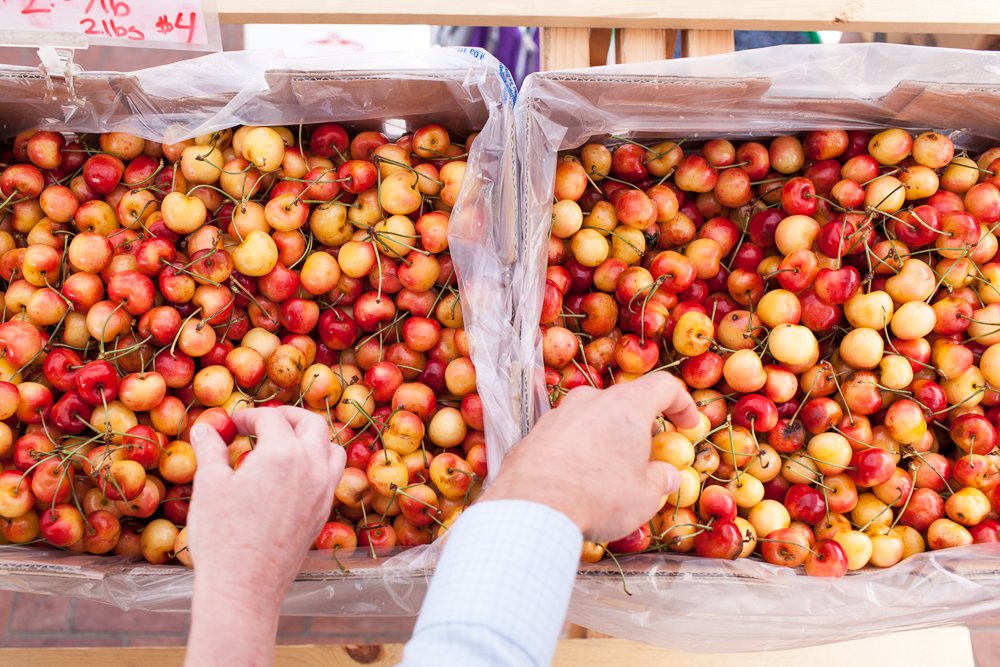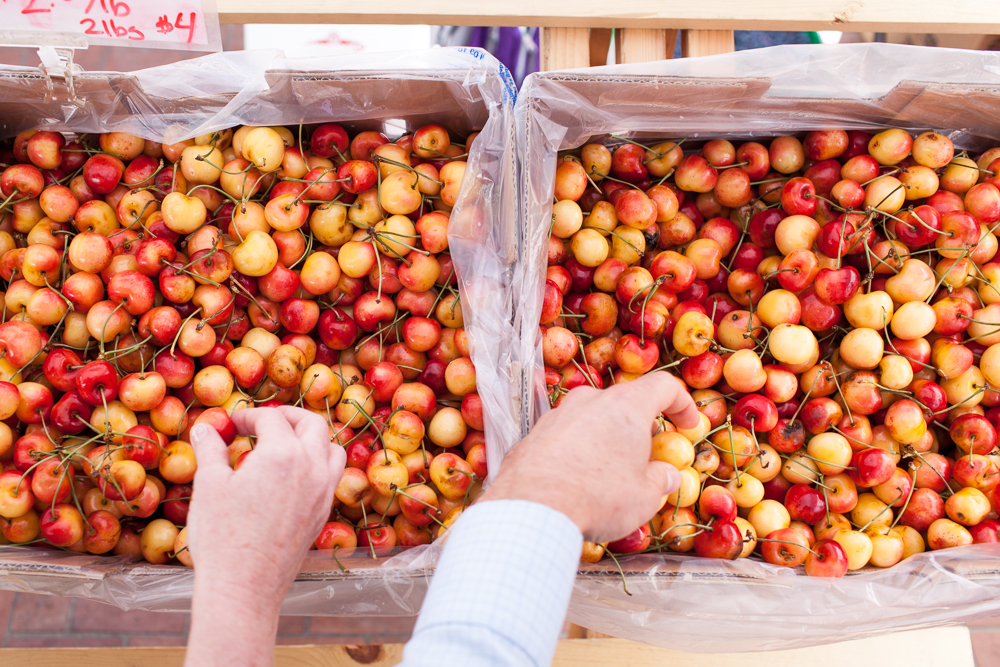 Market Activities
The Portland Farmers Market at Pioneer Courthouse Square is a quick-hit market for downtown folks looking to pick up something fresh and healthy for lunch or dinner. As such, the market doesn't feature as many amenities as the Portland Farmers Market at Portland State University. Nevertheless, it's still stocked with close to 40 vendors peddling everything from fresh local produce to artisanal salami, kale chips, and wood-fired pizzas, pita sandwiches and bagels.
Keep your eyes peeled for The Produce Pedaler, a mobile bike market outfitted to stock and sell the bounty of the season. Modeled after an old-fashioned Dutch "bakfietsen" cargo bike, the Produce Pedaler sets up shop in the square during the market in July and at other events throughout the summer.
The market features weekly musical acts, from Boko Marimba to Shorty and the Mustangs. You can also take in all the sights and sounds that color the Rose City, from street musicians and artists to activists and evangelists.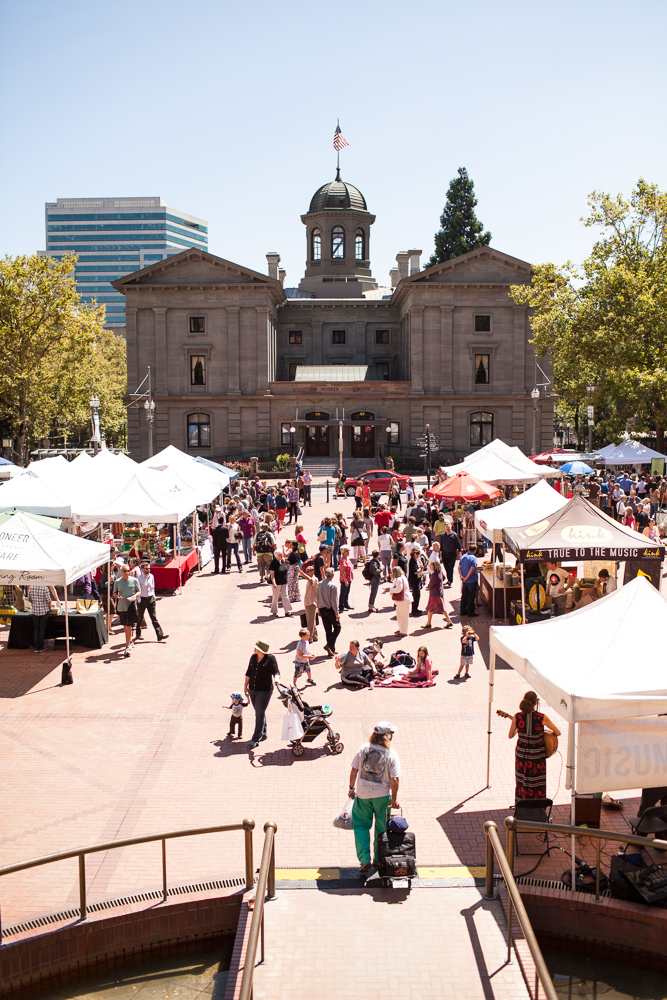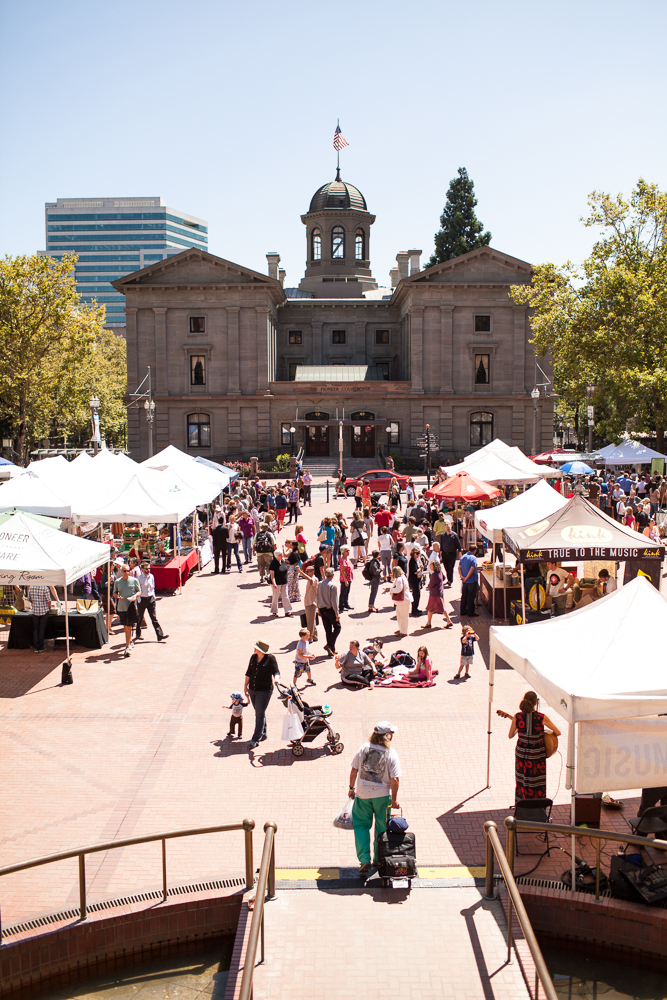 Plan Your Trip
The market runs Mondays from 10 a.m. to 2 p.m., June 17 through September 30. (Closed Sept. 2 for Labor Day). You'll find it in Portland's Pioneer Courthouse Square, between SW Broadway and SW 6th and SW Morrison and SE Yamhill. For more information, check out www.portlandfarmersmarket.org.