It's officially fall, and that means harvest season is here. Markets across the Northwest are brimming with produce, so there's no better time to stock up before the long winter months.
To help inspire your fall cooking, here's an alphabetical guide of what to expect right now at local farmers markets along with recipe tips for making use of your fall bounty. You can even re-create the Mediterranean Diet using locally grown produce.
A:  Asian Pears

While apples and pears are the quintessential fall fruit, Asian pears are moving in to steal the spotlight. These super-crisp sweet fruits are perfect for snacking, and they make an excellent addition to salads, slaws and chutneys. They are also excellent in baked goods, like these Oatmeal Breakfast Bites with Asian Pear. In Seattle you can stock up on Asian pears at city farmers markets through the end of fall.
B:  Brussels Sprouts

A classic "no thank you" item from childhood, Brussels sprouts are surging in popularity as of late — perhaps because cooks are coming up with new ways to highlight the unique, nutty flavor of these little crucifers. The key is to cook them quickly; if left on heat too long, they will produce a cabbage-y smell and mushy texture. For any enduring Brussels sprout haters out there, we recommend Brussels Sprouts with Bacon and Hazelnuts. If you're not a fan after that delicious dish, you'll never be.
C:  Celeriac

Celeriac is the root tuber of the celery plant, with a mild, celery-like flavor and crisp, apple-like texture. Once peeled, it can be pureed into soups, roasted along with other root vegetables, or sliced into thin matchsticks and tossed into salads. Try this delicious and unique Celeriac, Asian Pear and Hazelnut Salad for a great fall side dish.
D:  Delicata Squash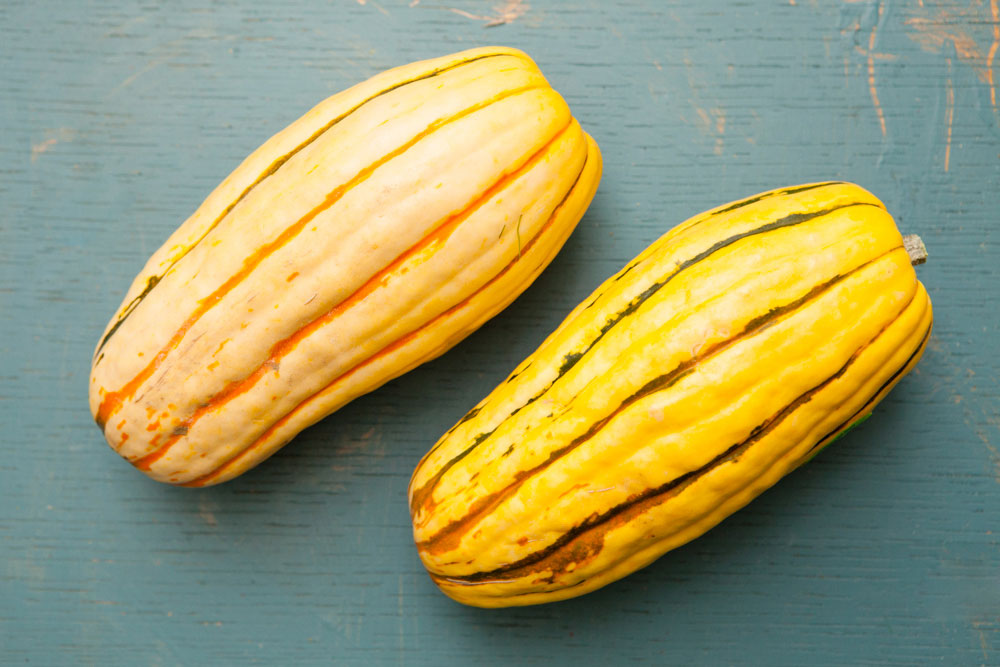 You know that chore of scooping the good stuff out of a tough-skinned squash? With delicata squash, you don't have to worry about it. It's a mild winter squash that can be eaten skin-on, making prep super simple. It takes well to braising, steaming and roasting, and it pairs with a wide range of seasonings and herbs. Try roasting with turmeric.
F:  Fennel

This crunchy, anise-flavored vegetable is quite versatile. It provides an excellent complement to salads and slaws when sliced and eaten raw, and develops a caramel sweetness when roasted in a hot oven. Try this Fennel Slaw for a new twist on the classic cabbage salad, or combine Roasted Fennel with Couscous and Almonds for a more substantial side.
K: Kabocha Squash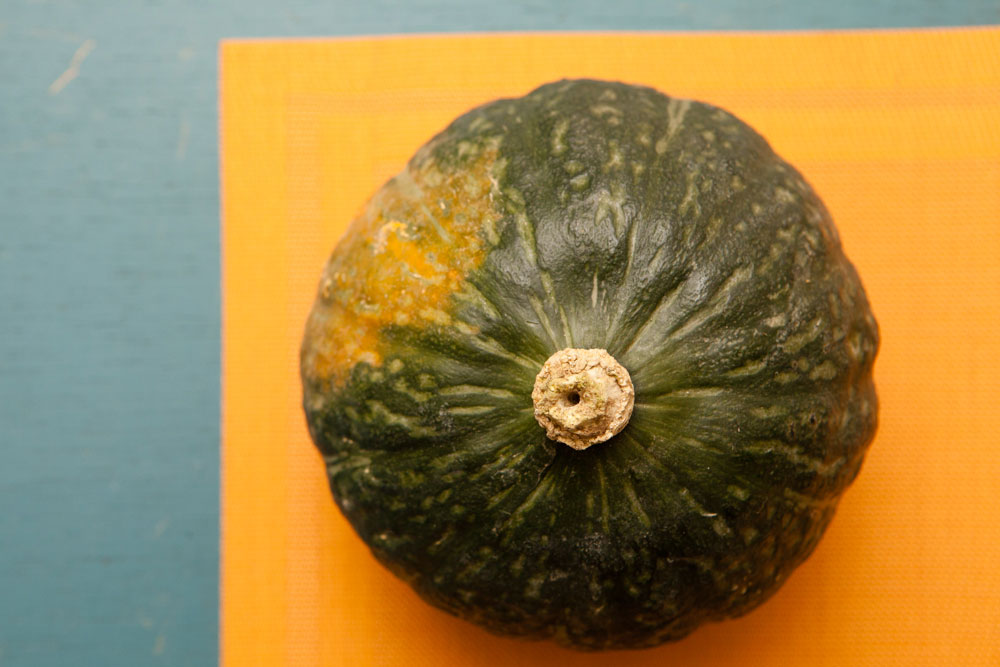 Kabocha squash, also known as Japanese pumpkin, is sweeter in flavor and creamier in texture than butternut squash. It's also flavorful, full of vitamins, and perfectly suited for all your favorite winter squash recipes. For one of our favorites, check out this Miso Glazed Kabocha Squash, with miso, ginger and sesame.
M:  Mushrooms

Fall is mushroom-hunting season in the Pacific Northwest. Local foragers like Foraged and Found Edibles supply markets with an array of unique and delicious 'shrooms, many of which are only available in the Northwest. Turn a bag of wild-harvested mushrooms into a healthy winter supper with our Mighty Mushroom Miso Soup.
P:  Parsnip

Before sugarcane arrived in Europe, this cream-colored tuber (a pale, starchier version of the carrot) was often used as a sweetener. For the best flavor, choose smaller parsnips; bigger ones aren't quite as tasty and develop a woody core that's a little harder to chew. Unlike carrots, parsnips should be cooked before eating — but still your options are almost endless: mash them, glaze them, puree them, or roast them with herbs like rosemary or sage. For a new twist on mashed potatoes, try this Parsnip Potato Mash.
Q: Quince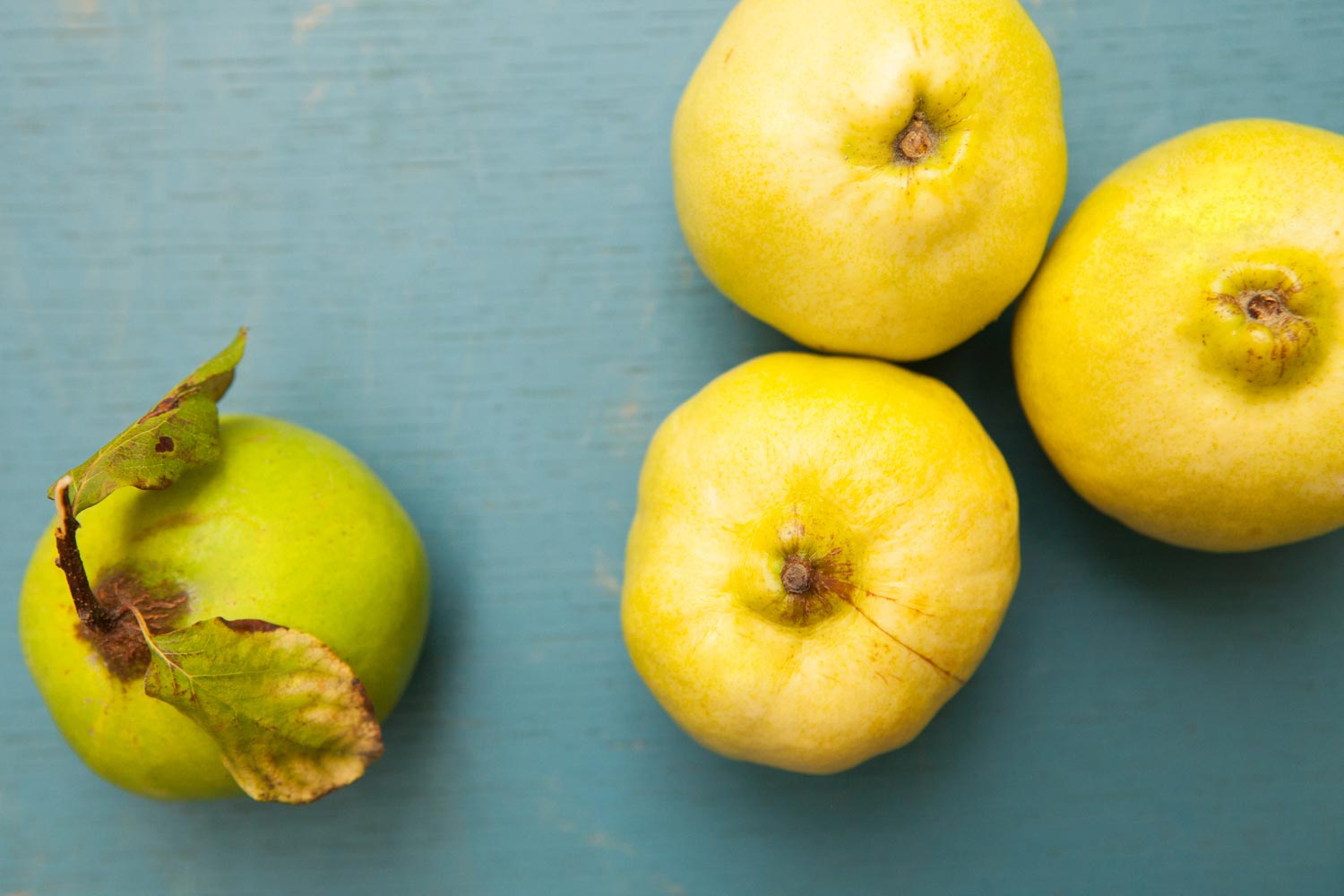 A tree fruit with a sweet, pear-like flavor and amber color, quince are becoming increasingly popular at farmers markets across the Northwest. Cook them before you eat them, and try adding them to grilled chicken and pork, or in chutneys, preserves and baked goods. For a simple but impressive dessert, try this Apple Cider Caramelized Quince.
S:  Shallots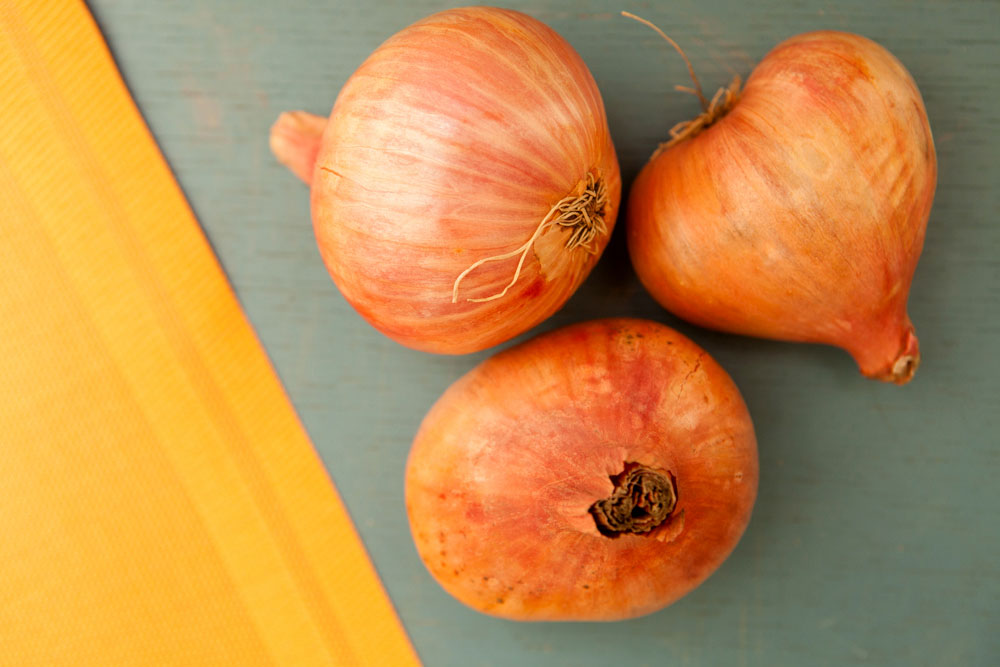 A shallot is that onion-like veggie that looks like a giant clove of garlic covered in a papery golden skin. Shallots have much less water and a more concentrated flavor than large red onions, making them ideal as a base for sauces and reductions. They can also be roasted until caramelized, or minced and used as a base for vinaigrettes. In fact, traditional French vinaigrette and mignonette rely on shallot for their depth of flavor.
T:  Turnips

Turnips are an often-overlooked root vegetable with a purple-white skin and a grassy, peppery flavor. You can eat them raw or pickled, or treat them like a fingerling potato: boil and dress with olive oil and herbs, steam and mash with roasted garlic, or dice and roast with other root vegetables. And don't forget the greens! Full of vitamins, tender young turnip greens can be sautéed along with the sliced root. For those new to turnips, try making Mashed Sweet Potatoes, Turnips and Sage instead of your standard spud recipe.