Spring marks the beginning of produce season in the Northwest, a great time for cooks, gardeners and eaters alike. To whet your appetite, here's a guide of what to expect at local markets over the coming months, along with some healthy recipe tips for making use of spring's bounty.
A: Asparagus

The vibrant green asparagus is not only synonymous with spring, it is one of the most healthful and versatile vegetables around. Rather than simply steaming and serving as a side, try thinly shaving raw asparagus, then tossing with lemon, grated pecorino, hazelnuts and tarragon for a vibrant spring salad.  Or, for a quintessential spring dinner, try this recipe grilled salmon, asparagus and ramps.
B: Baby Lettuces

The first lettuces to appear in the spring are particularly tender and mild. Instead of dousing with a pungent dressing, treat them delicately: Combine baby lettuces with a generous handful of chopped tender herbs (parsley, tarragon, chives), drizzle with good olive oil, a squeeze of lemon and sprinkle of sea salt. Add a wedge of fresh spring cheese and a slice of crusty bread for a healthy lunch.
C: Chives
Unlike pungent scallions, chives add a subtle onion flavor without overpowering a dish. Try snipping a few on grilled fish, in your egg salad, or as a final addition to roasted or steamed vegetables.
D: Dandelion Greens

Yes, we're talking about those "weeds" that invade lawns and gardens all over the Northwest. In the spring, the first dandelion greens can be harvested and used like any other bitter green (they become overpowering and tough in warmer weather). Try a handful in your next salad, or wilt a bunch into a spring pasta dish for a veggie boost, like this fettuccini with herbs.
F: Fiddleheads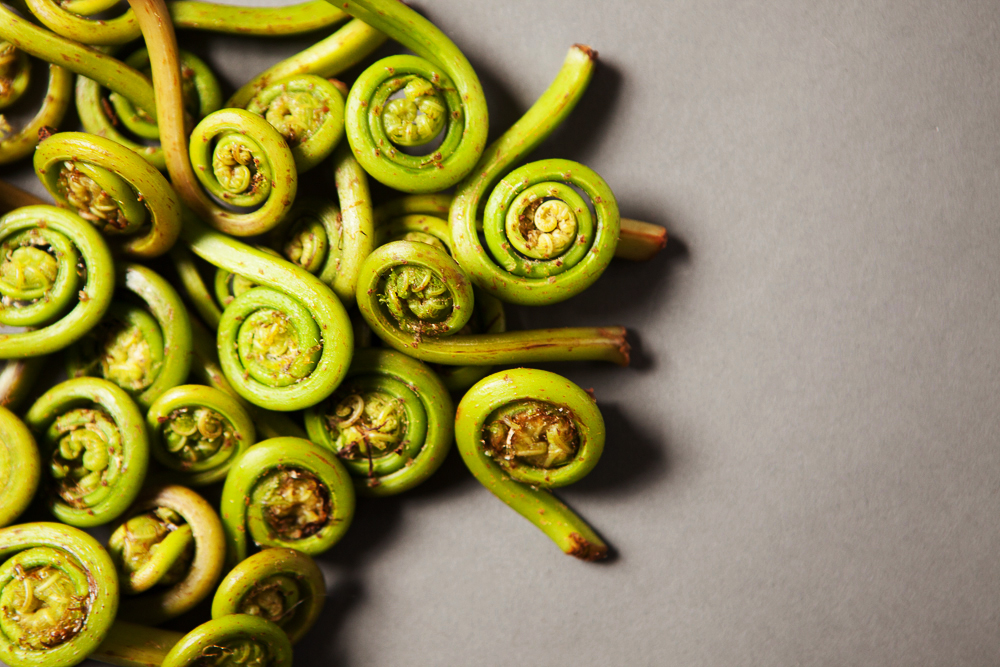 Fiddleheads are another foraged edible. These spring shoots are the young, furled frond of the ostrich fern. With a unique flavor similar to asparagus, they're a surprisingly good source of omega-3 fatty acids and antioxidants. Try sautéing fiddleheads with a bit of olive oil and garlic, then finish with a squeeze of lemon for a unique spring side for grilled fish or roast chicken.
G: Garlic Scapes
Also called green garlic, the scapes are the first shoots that emerge from hard-neck varieties of garlic. When young and tender, they can be used like a vegetable, herb and aromatic all in one.
L: Leeks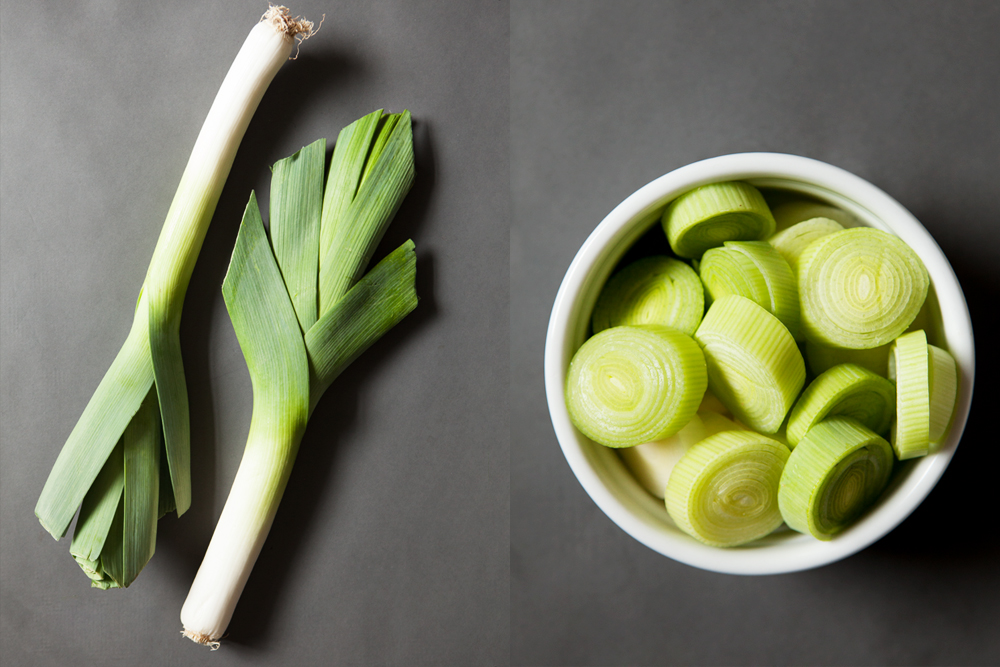 Leeks are a member of the onion family, but have a milder, sweeter flavor than their bulbous cousins. Leeks take to a variety of preparations: you can slice thinly and toss into salad, steam and serve with a mustard vinaigrette, or throw them on the grill until soft and lightly charred. For an elegant and healthy dish, try these braised leeks with Parmesan.
M: Morels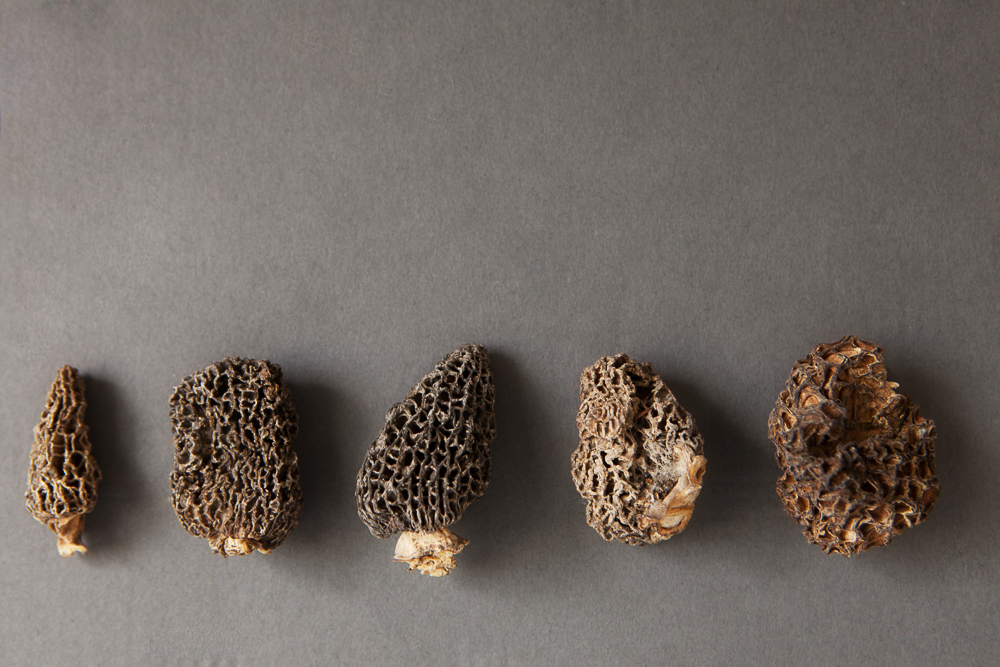 Morel mushrooms grow wild in the Pacific Northwest and are a true delicacy. You can purchase them at your local farmers market. To eat, simply sauté them with some shallots and a bit of butter or olive oil, or roast them in the oven with fresh thyme.
N: Nettles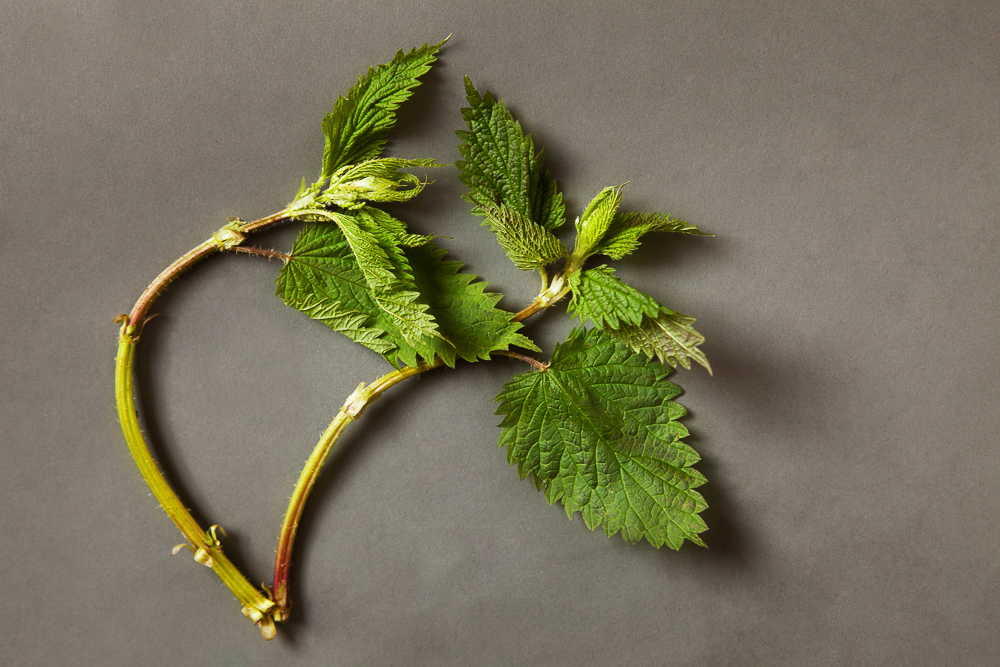 Nettles are a delicious wild edible and lose their notorious sting once cooked. Check out our article on foraged edibles for ideas on how to cook this spring favorite.
P: Pea vines
You might not have realized that there's more to a pea vine than just the peas, but the early young shoots and leaves are delicious in their own right. You can simply sauté, or try tossing in a hot wok with some cubed tofu, garlic, ginger and soy sauce for a quick vegetarian stir fry.
R: Rhubarb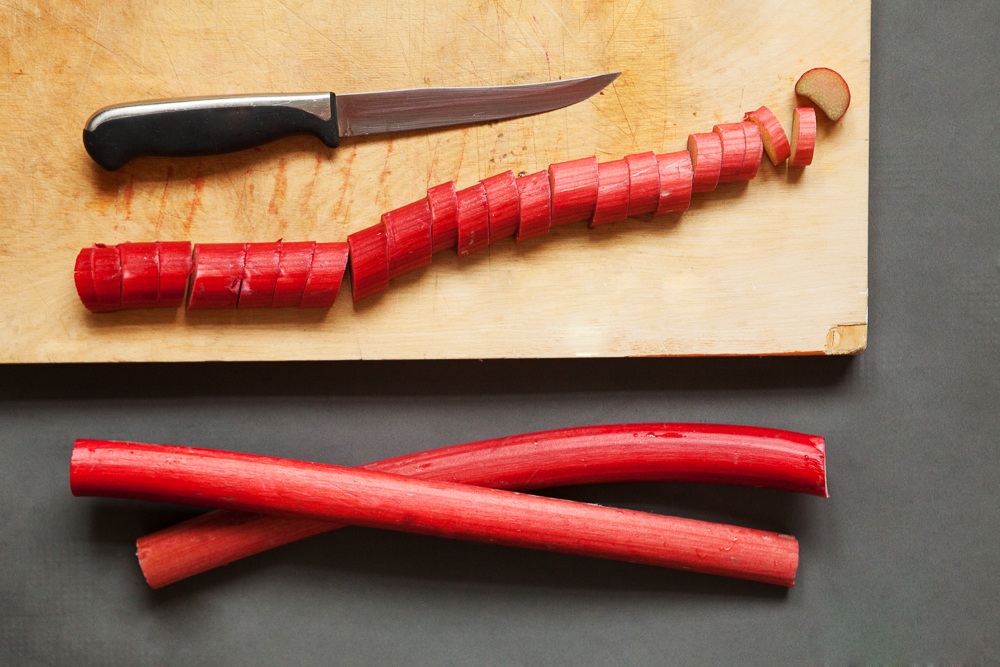 The ruby red stalks of rhubarb are not only fantastic when baked up into pies and tarts, they are loaded with antioxidants, Vitamin C and fiber. And rhubarb isn't only good for baking; try making a rhubarb chutney to serve with cheese or roast pork tenderloin.
S: Sorrel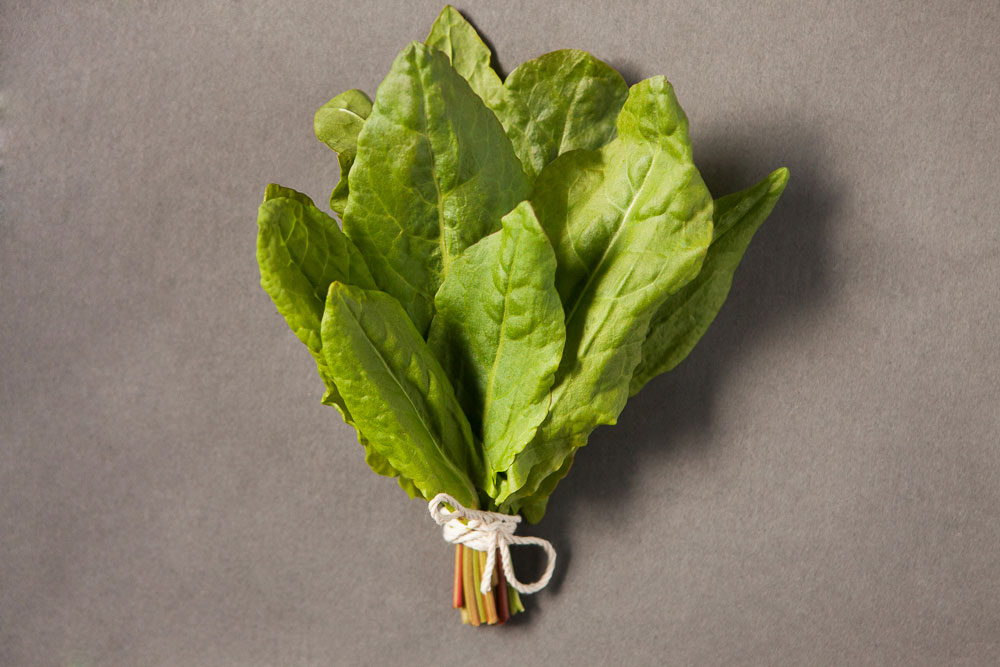 Sorrel is a leafy green with a lemony, almost sour, taste that is best paired with other ingredients so it won't overwhelm. It's excellent when pureed into a soup or vibrant sauce for grilled fish or added to green salads for a lemony bite. Try using equal parts spinach and sorrel in your next frittata or quiche recipe.
T: Tarragon

Tarragon is a tender herb with a mild licorice flavor that pairs well with chicken and fish, as well as most spring produce (peas, asparagus, new potatoes – even strawberries!). Try stuffing some tarragon and lemon slices under the skin of chicken before roasting for a delicious, French twist.
W: Watercress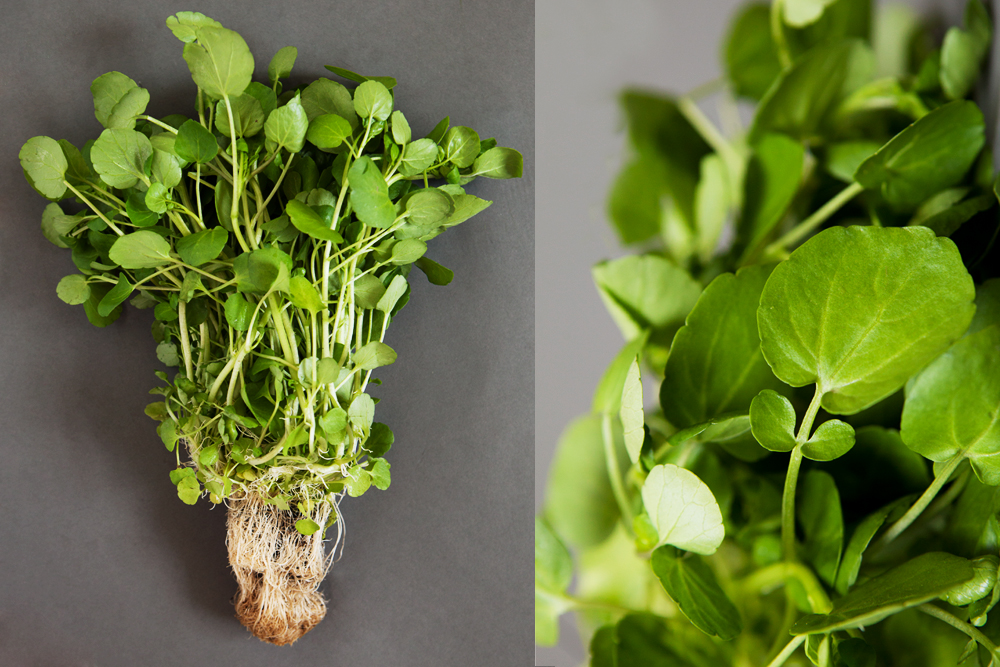 Packed with antioxidants, watercress adds a peppery crunch to salads, sandwiches and quick sautés. Try adding some watercress to all the egg salad sandwiches you'll be making after Easter this year!