As we enter into the second half of winter, the days slowly get longer and temperatures start to tick up. Unfortunately, the selection of produce at local farmers markets and grocery stores hasn't changed much at all. By now, the winter recipe rotation has been cycled through several times over, and those hearty winter meals that provided comfort during the first cold days can seem a bit, well, boring. Fortunately, there is a simple trick to add new life those same winter dishes: fresh herbs!
There's nothing like a hint of fresh herb to flavor a recipe and perk up a dish. Fresh herbs add a layer of complexity and freshness, reminding us of the vibrancy of spring, soon on its way.
Cold-tolerant herbs like rosemary, thyme and parsley are available at many Northwest farmers markets during the winter. Venture to your local Asian market and an abundance of mint, Thai basil, dill and cilantro are easy finds. And of course, most grocery stores stock a variety of herbs in those ubiquitous clamshell containers.
Here are a few tricks for using herbs in winter cooking, plus advice on how to best store and preserve them for use throughout the cold months.
Using Fresh Herbs
Rosemary: An excellent companion to chicken, pork and root vegetables, rosemary can be quite pungent, so a little goes a long way. Mince together with a clove of garlic and the zest of a lemon for a quick rub to season pork tenderloin before grilling, to stuff under the skin of chicken before baking, or to flavor diced squash before roasting.  Rosemary branches also make an excellent skewer for grilled vegetables, turkey meatballs or chicken tenders; simply strip most of the leaves from the stem and skewer the meat or vegetable, then grill or roast in the oven.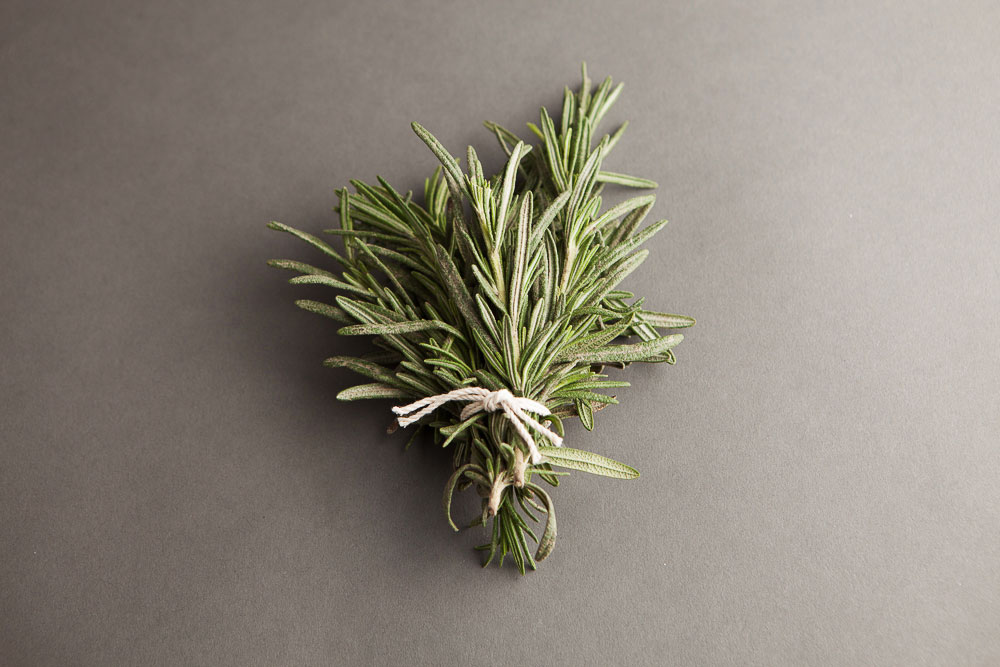 Thyme: Much like rosemary, thyme is a natural companion to chicken, pork and root vegetables, but also lends a nice flavor to eggs (try it in your scrambled eggs or frittata). Strip thyme leaves from the branch and toss with wedges of onions, fennel bulb and a tablespoon each of olive oil and balsamic vinegar, then bake in a 350-degree oven for 40 minutes for a fantastic side dish. Minced fresh thyme leaves can also be added to your favorite vinaigrette as a great complement to roasted beet or pear salads.


Parsley: Parsley is the secret to adding that "fresh" flavor to brighten up rich soups, stews, braises and roasts. Add at the very end, before serving, as the tender leaves won't hold up during long cooking. Parsley also makes a great base for other herb flavors. Try blitzing parsley in the food processor with some olive oil, garlic, chili flakes and add an herb of choice. Use fresh marjoram or oregano for an Italian "salsa verde" steak marinade, cilantro and lime juice for a Mexican sauce for chicken or fish, or add toasted walnuts and lemon juice for a quick parsley pesto for boiled potatoes or white fish.


To store fresh herbs: Tender herbs like parsley, mint, dill and basil are best stored in the fridge.  Either wrap loosely in a paper towel and place in a zip-top bag or, if you've got room, they will last even longer if placed upright in a glass of water, covered loosely with a plastic bag and stored in the refrigerator door. Rosemary, thyme and sage will keep for several weeks if placed in a glass of water and left in a cool spot like your windowsill.
To freeze herbs: Tender herbs can also be frozen in ice cube trays. Simply mince together and submerge in broth, water or olive oil, then add to ice cube trays to freeze. Remove from tray once frozen and store in a reusable container for an easy flavor boost to soups, stews and sauces.