Our Marketcrawl series profiles the best farmers markets from Seattle to Portland, offering insights on what's in season, events, and tips for planning a trip.
We know how easy it is to stay close to home for a farmers market in Seattle. There are certainly plenty to choose from. However, not all of the markets across our city are alike. So, if you're up for exploring new neighborhoods, you might just find new taste experiences.
The University District Farmers Market is the longest running weekly market in the city. And it has one of the largest selections of locally grown or produced foods in the city. Everything must be sourced within Washington state, but that doesn't mean a limited selection.


A SAMPLING OF OFFERINGS

Hama Hama Oysters – This family owned oyster and shellfish farm on Washington's Hood Canal sells oysters, clams and mussels by the dozen. Not a fan of shucking your own? You can buy jars of pre-shucked oysters and, when available, homemade smoked oysters for a snack or quick appetizer.
Rockridge Orchard – Rockridge produces some of the area's best apple cider, cider vinegars and wines, as well as carries some amazing in-season local fruits (like apples, pears, rhubarb). If you're really lucky, you may score a bottle of their oak-barrel-aged balsamic vinegar. It's available in early spring and is a true delicacy. So it sells out fast!
Preston Hill Bakery – There are many excellent bakers at this farmers market, including Tall Grass, Belle Epicurean, D:Floured Gluten Free. But Preston Hill is the only one to bake its bread in a wood-fired oven. Head baker Alex Williams has perfected the art of European-style, hand-formed breads – all made with organic flour. For wheat-sensitive folks, check out the Ancient Grain bread. That one has proven tolerable for people who normally can't eat mainstream (modern) wheat. And the chocolate loaf is a decadent, but not-too-sweet, bread that will definitely satisfy your sweet tooth.
Let Us Farm – For some of the most beautiful organically grown heads of lettuce, check out the Let Us Farm booth. They have heirloom varieties like merlot (a dark burgundy variety), Jester and Oak Leaf. They also sell a range of other seasonable vegetables and herbs.
A complete list of vendors and products at the market can be found at Seattle Farmer's Markets.

MARKET ACTIVITIES

Birthday Party – The University Market is celebrating its 20th year in operation, and is throwing itself a birthday party on July 6th, complete with special treats and activities for everyone to enjoy.
Sale Day – Want to save some cash?  July 20th is "Sale Day" at the market, with special discounts at every stand.
U. District Iron Chef – The U. District will host its own version of "Iron Chef" on August 3rd, with a cook-off between some of Seattle's star chefs using market ingredients. Join the fun, watch the action and perhaps be inspired to create your own gourmet dishes at home!
Market Bites – Don't feel like cooking today? There a many food vendors to choose from at the University District Market – particularly if you love ethnic food like Salvadoran, Indian or Mexican. Check out the selection of food trucks at the north end of the market, along with outdoor tables and often, buskers playing live music.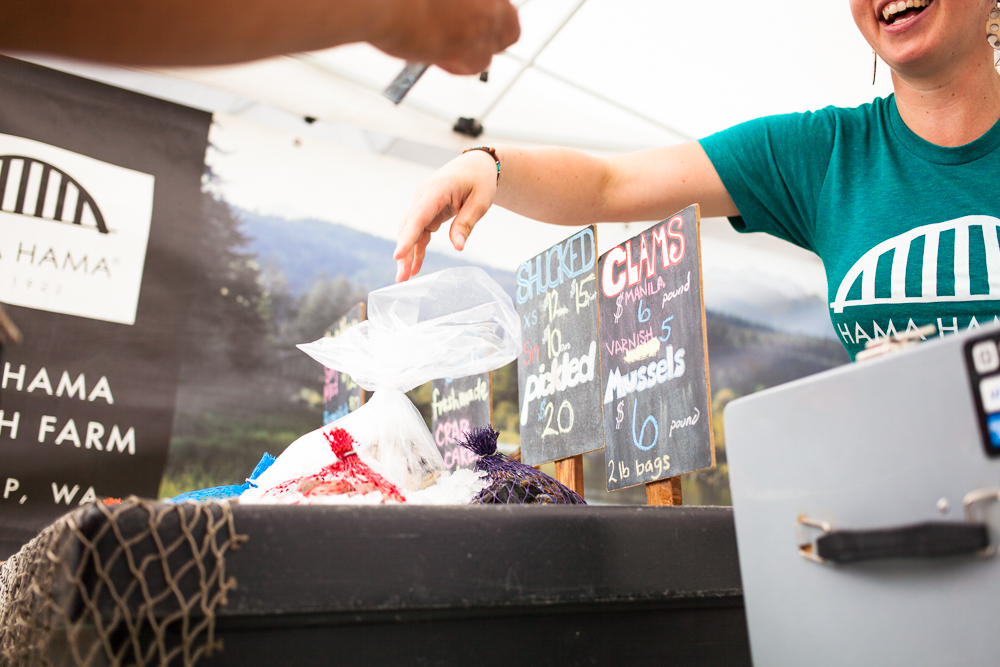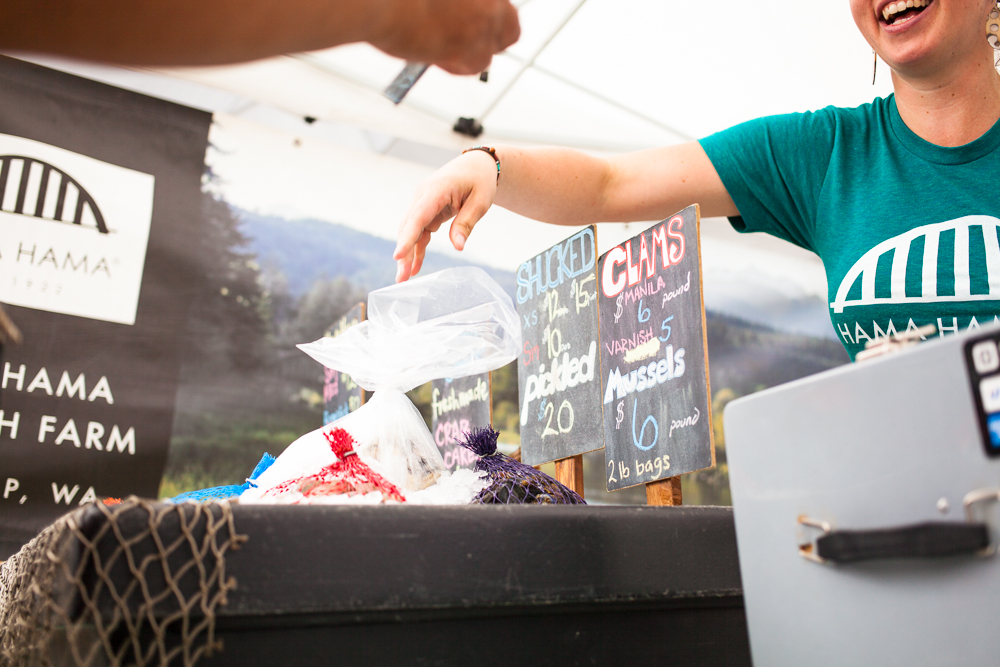 PLAN YOUR TRIP

When to Go: Saturday, 9 am to 2 pm
In the summer, expect big crowds. So get there early to get the best selection – many producers run out!
Directions: You'll find the market at the corner of University Way NE & NE 50th Street, in the south lot of the University Heights Center for the Community.
There is plenty of on-street parking in the area. The  market also offers tokens for one free hour of parking in UDPA pay lots.