The phrase "spring break" conjures up images of margaritas and lying on a beach somewhere with nary an exercise machine in sight. Granted, after a long winter and months of hard work, your body deserves a bit of R&R right about now.


However, the last thing you want to do is to come home from vacation only to feel the immediate stress of wanting to get back in shape again. The good news is that with a little planning and some smart packing, you can give your mind and body the break they need, without completely abandoning your healthy routine. Here's how:
BEFORE YOU GO
Get your Zzz's. Yes, you have a lot of things to cross off the to-do list prior to skipping town, but the more rested you are going into your trip, the better you'll feel while there. Aim for six to eight hours a night, and if your mind's all abuzz when you hit the sheets, try reading a book for 15 minutes to help ease your way into slumber. Need a recommendation? Check out these suggestions from trainers and chefs from around the Northwest.
Maintain your diet and fitness routine. It's easy to turn your one-week off from the gym into two or three weeks when you're busy prepping for a vacation, but every day counts, so make exercise and nutrition a pre-trip priority.
Pack light. Be sure to bring along dual-purpose clothing options that you can be both active and social in. Local brands like Ex Officio, Icebreaker, Columbia, Moving Comfort  and REI  specialize in stylish travel apparel that holds up – and doesn't wrinkle or stink – even after multiple wears.
EN ROUTE
Stay hydrated. Bring a water bottle and some Nuun electrolyte replacement tablets with you for added hydration help, especially if you're going to be at altitude.
Keep moving. Whether driving or flying, you should get up and move around every hour or so. In a rush? Even standing for a minute is better than sitting for hours on end. Try to stretch out your neck, back, arms and legs regularly.
Choose your meals and snacks wisely. Pack some healthy snacks, such as fruit from your local farmer's market, Sahale Snacks or Skout Organic Trailbars . If you're driving, opt for a local food stop like Burgerville  over other roadside options. If you're flying, look for the vegan, gluten-free Blueberry Wonder muffin at Coffee People at Portland International Airport (it's delicious, we promise!) or Starbucks' oatmeal with nuts at Sea-Tac.
WHILE YOU'RE THERE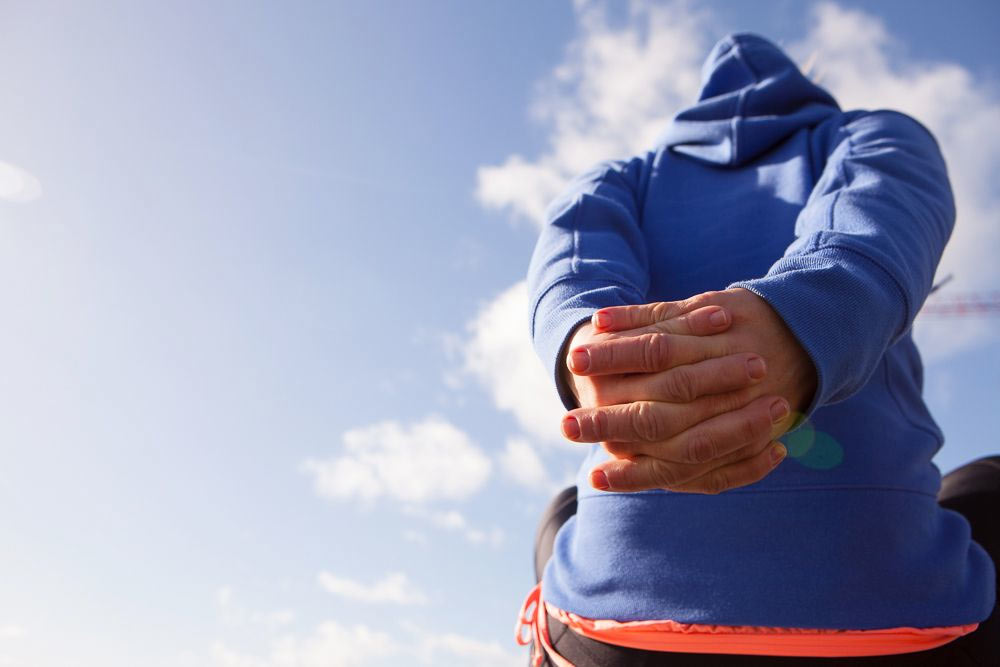 Eat throughout the day. Starving yourself all day so you can indulge at night will make a mess of your metabolism. Aim to eat something small every few hours so that your body keeps working as usual throughout your trip.
Schedule activities. Check out the hotel fitness center, sign up for local workout classes at a fitness studio or gym nearby, or take to the water and go snorkeling, swimming or paddleboarding. Be sure to check out our 5 workout tips to help you stay active while traveling.
Scout things out. One of the best ways to explore new-to-you territory is to hike, bike, run or kayak through it.
WHEN YOU RETURN
Ease your way back into a healthy lifestyle. Schedule an easy workout for the day after you come home to help you hop back into the habit of exercising again. You should also hit the grocery store and stock up on healthy food options the next day, rather than continuing the habit of eating out, as if you were still on vacation.
How do you stick to a healthier routine while on vacation? Share what works for you in the comments below.