Despite what your boss might think, sitting hunched over your computer for prolonged periods of time is not good for you. Studies have shown that propping yourself in a chair at 9 a.m. and not standing back up until after 5 p.m. wreaks all kinds of havoc on your mind and your body: It ups your risk of developing heart disease and high blood pressure, decreases your productivity and puts excessive strain on your neck, shoulders and back.
So what can you do to fight back? Here are some easy ways to put in a solid day's work without sacrificing your health, fitness and sanity in the process.
1.     Stand up!

Set an alarm on your watch, phone or computer reminding you to stand up and get your blood flowing every 20 or 30 minutes. You can also use an activity tracker to alert you automatically, such as the FitBit Flex or the new Garmin vívofit. Rather than communicating with your co-workers over email all of the time, try to make an agreement that you'll only answer questions in person, meaning that you have to stand up and walk over to your colleague's desk.
2.     Go Out to Lunch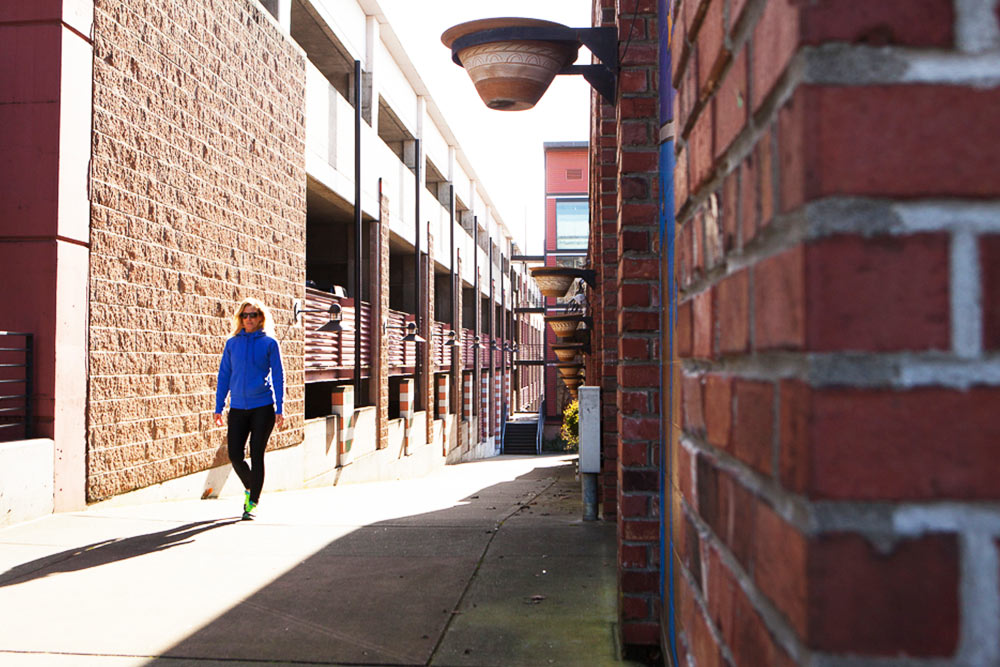 Just because you bring your lunch to work every day doesn't mean you should sit at your desk and eat it. Take 30 minutes (or longer, if you're not busy!), head to your favorite outdoor spot (for example, Green Lake in Seattle or the Eastbank Esplanade in Portland), and then chow down on your sandwich or salad. Check out our recent post for some creative healthy lunch ideas.
3.     Move More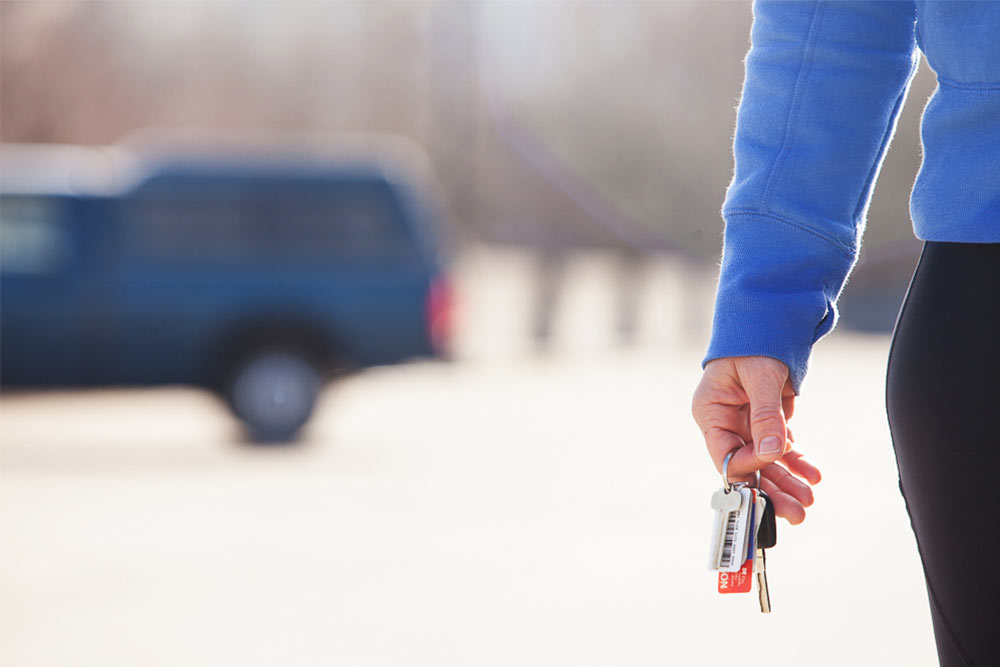 If you know you're going to have a jam-packed schedule, do everything you can to seamlessly integrate activity into your day so that you don't have to find time to make exercise happen. Park your car as far away from the front door as possible, and opt for the stairs over the elevator every time you enter and exit your office building. Got a client meeting? See if they would be up for walking and talking, rather than sitting in the conference room.
4.     Find Balance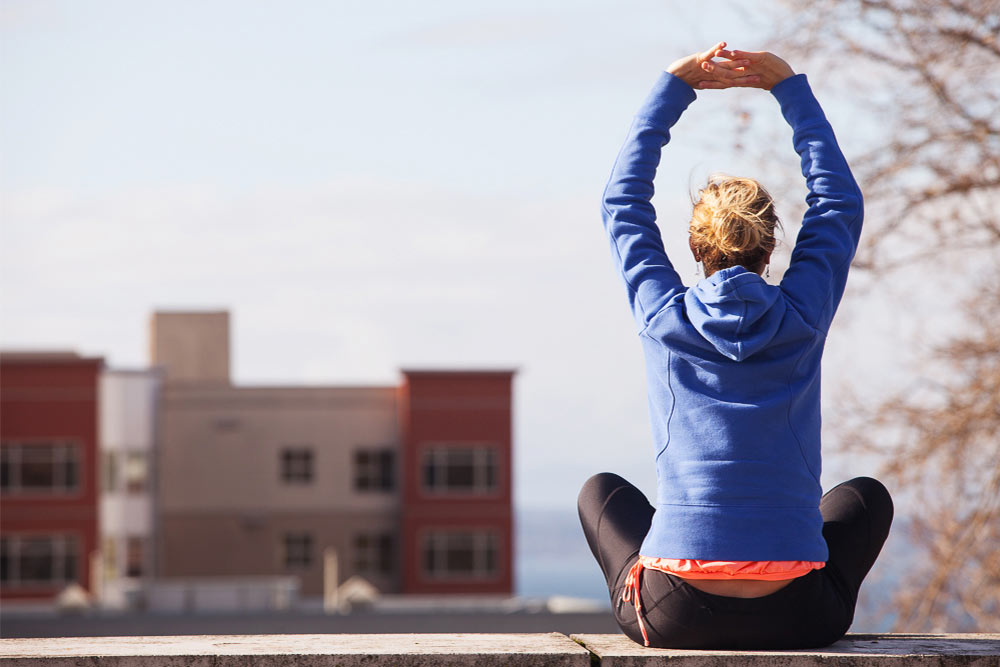 To help counter some of the negative effects that sitting at your computer has on your body and your posture, perform some basic back, neck and shoulder stretches throughout the day. Do 10 reps (on each side, where applicable) of the following moves once every hour: head rolls (in both directions), shoulder rolls, shoulder shrugs, head tilts (holding each tilt for one deep breath) and arm extensions (pull arm across chest with opposite hand; hold for one breath). Whenever you have a free five minutes, try these five workplace stretches to let go of stress.
5.     Join a gym nearby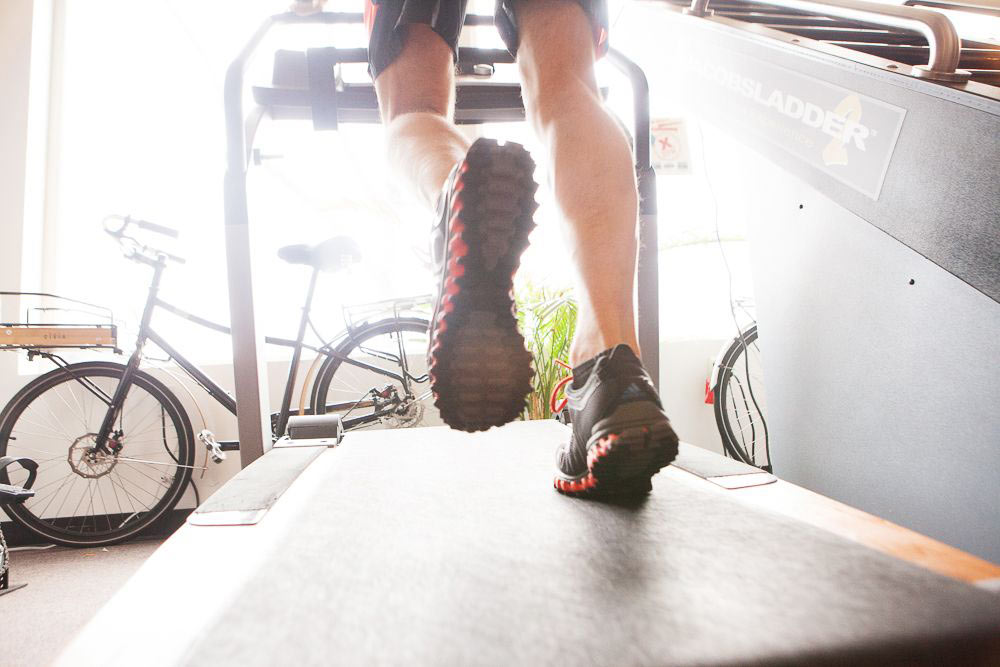 The chance of you squeezing in a quickie lunch workout or making your way to the gym before or after work increases substantially when you choose to join one that's close by. Bonus points if it's inside your building. Depending on where you work, one of these might do the trick: 24 Hour Fitness, Gold's Gym, Seattle Athletic Club, LA Fitness, or Barre3.
If you and your co-workers have any other stay-fit ideas, share them with us by posting a comment below!