Whether you're a transplant or native Northwesterner, there's always an opportunity to experience something new in our region.
Pick up one of these must-read books and discover unique outdoor adventures, fresh recipes and inspiration to live healthy and active in the Northwest.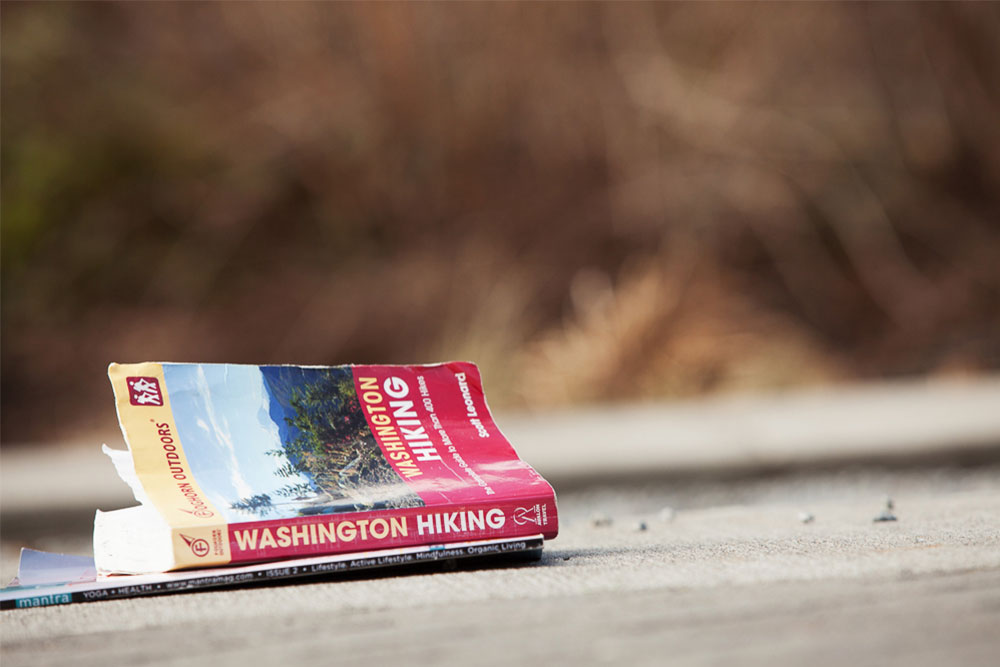 50 Great Trail Runs in Washington
By Cheri Pompeo Gillis
If you want to explore the trails running through Washington state, then this guidebook is a must-have for you. Difficulty ratings in the descriptions make it easy to choose a trail that's right for your fitness level. From urban trails to mountain climbs, this book has it all.
Oregon Favorites: Trails and Tales
By William L. Sullivan
Hike and explore Oregon all year long! This guide features the best outdoor adventures for each season and includes reviews and stories about each place. Full-color, beautiful photos bring this book to life.
Blind Descent
By Brian Dickinson
On the summit of Mount Everest, Brian Dickinson was alone and rendered completely snow blind. This inspirational story recounts his fight for survival in the journey down the mountain. Read more about Northwesterner Brian Dickinson on our Health in Action series.
Hikes with Tykes: Games and Activities
By Rob Bignell
Having trouble getting the family to unplug from technology? This book can make even the most reluctant kids excited about exploring the great outdoors. There are enough trail activity ideas to engage toddlers, teens and every age in between.


Ladled: Nourishing Soups for All Seasons
By Kimberly Harris
Rekindle your love for soups and stews with food blogger Kimberly Harris of The Nourishing Gourmet. Soups can be healthy and delicious, and make for a perfect meal at any time of the year. This cookbook even includes recipes that are easy to make on busy weeknights, and will leave the whole family wanting more.
Passion & Palate: Recipes for a Generous Table
By John Howie
Cook like Chef John Howie in your own home kitchen with his latest cookbook, Passion & Palate. Taste over 240 of Chef Howie's creations from his Seattle-area restaurants: Seastar Restaurant and Raw Bar, John Howie Steak, Adriatic Grill and SPORT Restaurant and Bar. Looking for some of Chef Howie's favorite recipes? We found out in our Behind the Counter series.