Ariana Kukors is an Olympic swimmer, world-record holder and Pacific Northwest native who is working with LifeWise to promote healthy living. Follow along on her journey to live an active and healthy life. 
Good morning to you!
So nice to see you, so glad you could be here!
Good morning to you!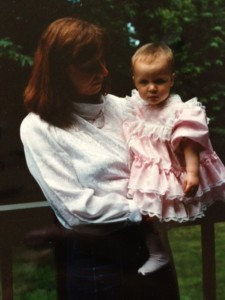 Up until my two sisters and I were out of the house, that's exactly how my mom would wake us up each morning. Singing those words and repeating them over and over until life began stirring from our bedrooms.
I have a supermom. This is a woman who raised three lively, rambunctious swim girls, was the neighborhood "snack lady" to our millions of friends, drove me to countless 4 a.m. swim practices, beat cancer, not once, but TWICE, and now competes in triathlons. If they ever create a "Momming" event for the Olympics, this woman is definitely bringing home the gold.
While my mom never put pressure on me as an athlete, she did push me to be a well-rounded person in all areas of life. I remember she used to say, "Ariana, you're not a swimmer… you're a person who swims." I took that to heart. In fact, school was a higher priority than swimming, and I took as much pride in my performance in the classroom as I did in the pool.
When I was in 6th grade, my mom told us she had breast cancer. My sisters and I were, of course, frightened, but my mom assured us she was strong and that everything would be OK.
She beat cancer the first time around, but it came back five years later. While she won this bout as well, this time she vowed to make big changes in her life and become a healthier version of her previous self. She drank green smoothies by the gallon. She joined a triathlon group. Everything she did was in the name of becoming better and stronger each day. Today, she is constantly at the top of her age group for triathlons and continues to be an inspiration to me as well everyone else she touches.
A hero is a special thing. My mom taught me how to dream and work hard to achieve them. When I have a problem in my life, no matter how big or small, she is always there to listen, offer advice or shower me with love. My mom made me realize I could be a leader, and she gave me a voice until I could find my own. She believed in my dreams, chased away my fears and continues to be my rock when my world threatens to come crashing down. She is selfless, courageous and a woman that I aspire to model my life after.
Thank you, Jaapje Kukors, for being my light, my friend, my teacher, and above all, my inspiration.