Water has always played a role in the culture of Ballard, once a Scandinavian fishing village that is now one of Seattle's most thriving neighborhoods. Active Ballardites will find a range of activities in their backyard, from water sports to cycling to great parks for stretching your legs.
Workout to Try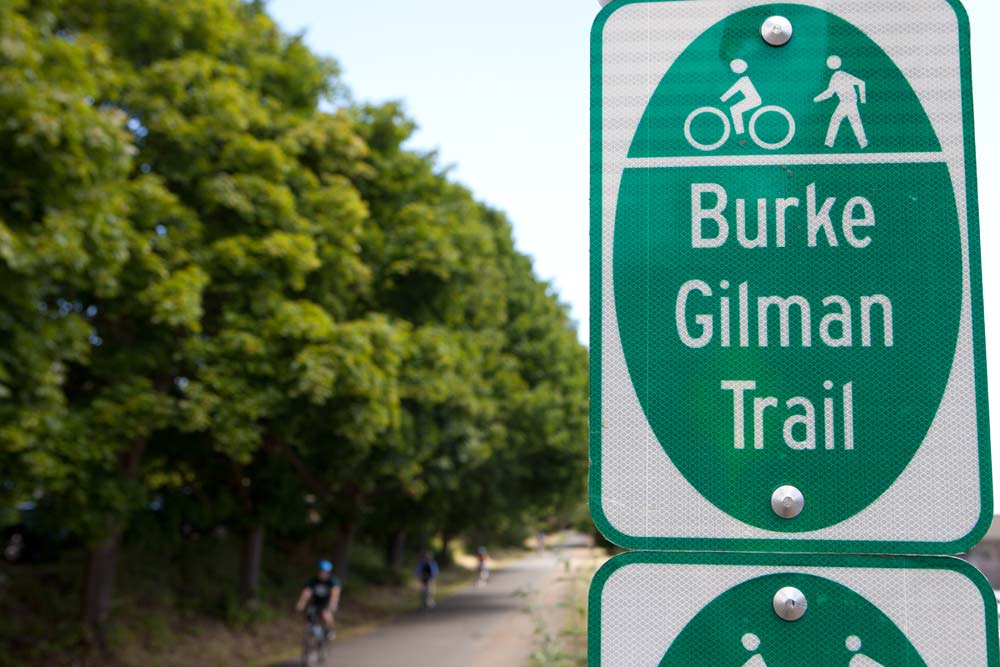 Grab your bike helmet and hit the Burke Gilman Trail, a 27-mile multi-use trail that runs from Ballard to Bothell, where it meets up with the Sammamish River Trail. It's a great way to get some scenery with your exercise, with parts of the trail hugging waterways like Shilshole Bay, the Ship Canal and Lake Washington. It's also useful if you're in the mood for a walk or run, or want to dust off those rollerblades.
Worthwhile Parks
Popular with picnickers on warm summer weekends, Carkeek Park and Golden Gardens offer views of the distant Olympic Mountains to complement your cookout. Fly a kite, explore the forest via the hiking trails, or bring a Frisbee to throw with friends. Hint: Come at sunset for one of the best views in the city as the sun sinks behind the mountains.
Spending Time on the Water
Several businesses in the Ballard/Crown Hill area offer opportunities to get out on the water, whether you're into stand-up paddleboarding, kayaking or even learning to sail. Some companies are also offering stand-up paddleboard yoga classes, which challenge your balance even further by placing you on a board on the water. Though it's not too tough to balance while you're paddling, your core gets an added workout if you're moving into downward dog.
Wasup Yoga, Surf Ballard and Ballard Kayak have you covered for all things paddleboard and kayak, while the Seattle Sailing Club offers a range of beginner classes for those looking to learn to sail.
Healthy Food Spot
Heralded chef Maria Hines specializes in organic food with an emphasis on Northwest sourcing at her three Seattle restaurants, including Golden Beetle in Ballard. Here, Hines' food takes on the flavors of the Mediterranean and Middle East, with dishes like Turkish-style pizza, goat cheese-stuffed dates, seafood tagine and a braised chickpea and lemon stew.  Hines also offers plenty of gluten-free and vegetarian options.
Have any favorite activities in Ballard and Crown Hill? Let us know on Facebook, Instagram or Twitter!