If you haven't already packed away your string of lights, you might consider using them to add some light to the dark month of January. Did you know that while we're gaining minutes of sun, twilight is shorter. That's why it's not feeling any lighter–yet.
Since long evenings on the deck are still a few months out, the next best is to make the great indoors an enjoyable place to be. As the winter draws closer and the days become filled with more rain and potentially even snow it might be time to consider finishing off some possible home improvements such as finishing the roof or even crawlspace waterproofing so that hopefully in the winter months you don't find yourself overwhelmed by repairs that could need doing.
Of course, that's easier said than done when every inch of your home has become someone's office, classroom, or home gym. If you're feeling boxed in, consider decluttering to make your home what you need it to be, said Premera Blue Cross case manager Andrea Donovan-DuPont, a licensed social worker. Alternatively, consider moving to a bigger house with more space. Whilst you're at it, move down south to make the most of those longer daylight hours. Moving is also easier said than done, but Local Movers can make it a lot simpler if you have a lot of belongings. This might be a drastic option, but it can make a massive difference if you struggle with seasonal affective disorder or you have a growing family.
If you're happy where you are in your current home, however, one way to feel inspired and comfortable this winter is to reimagine your space.
"Create an environment for yourself that feels nurturing," Donovan-DuPont said.
Cozy Elements for Winter
A home to support your emotional well-being plays off the five senses. Five elements will transform your home be a place of refuge from the outside world and envelop you in comfort.
Touch
If cuddling on the couch with a soft blanket sounds good to you, you're not alone. Studies have shown that we find comfort in feeling soft things.
"Put out tactile soft blankets and pillows," Donovan-DuPont recommended. "Make it feel like a sanctuary."
Feeling the world around us can help reduce signs of tension. You might also appreciate feeling the warmth of a cup of tea on your hands or a heating pad on your feet. As the cold creeps in slowly some warmth could make a big difference to how you feel in your home space. Having one of the best ground source heat pumps can ensure that your house is adequately heated at all times. Cold can cause severe health problems and that's why it is essential to have reliable heating equipment. If your existing equipment is faulty, make sure to tend to the heating you could get heating maintenance performed to do this or you could possibly look for other ways to keep your home consistently warm this winter. If you tend to be on the warm side, perhaps you'd prefer a soft fan nearby to help you feel more at ease, your home space should cater to your needs to make you feel more comfortable.
Taste
Comfort food is nothing new. It makes you feel good for a reason, so work with it instead of against it. Comfort foods don't have to be unhealthy. Look for ways to incorporate veggies into your favorite meals to nourish your body. You might also appreciate your favorite hot beverage or a little snack.
Smell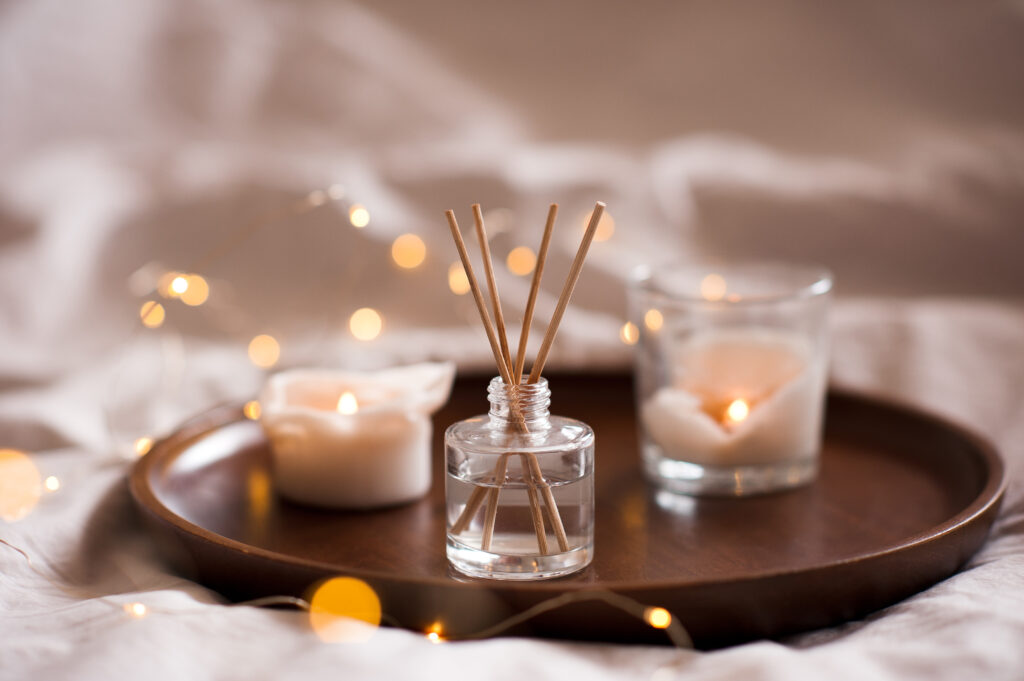 Make your home smell nice with something baking in the oven (store-bought works just fine!), a scented candle, or fresh evergreen decorations. When it warms up a little, it's also nice to swing a door or window open for a few minutes to circulate the air.
Aromatherapy can also bring a sense of calm to your home.
"Aromatherapy is amazing for stress relief, anxiety, and agitation," said Habitude Spa lead Kailey Smith. "Heck, it can even help your quality of sleep. Plus, it can help fight bacteria, virus, or fungus and is great for tension headaches."
Hear
Music can help reduce feelings of stress. Turn it on however you like: fill the house with soft classical music all day or turn up the pop for an impromptu home dance party. There's a song for every mood.
See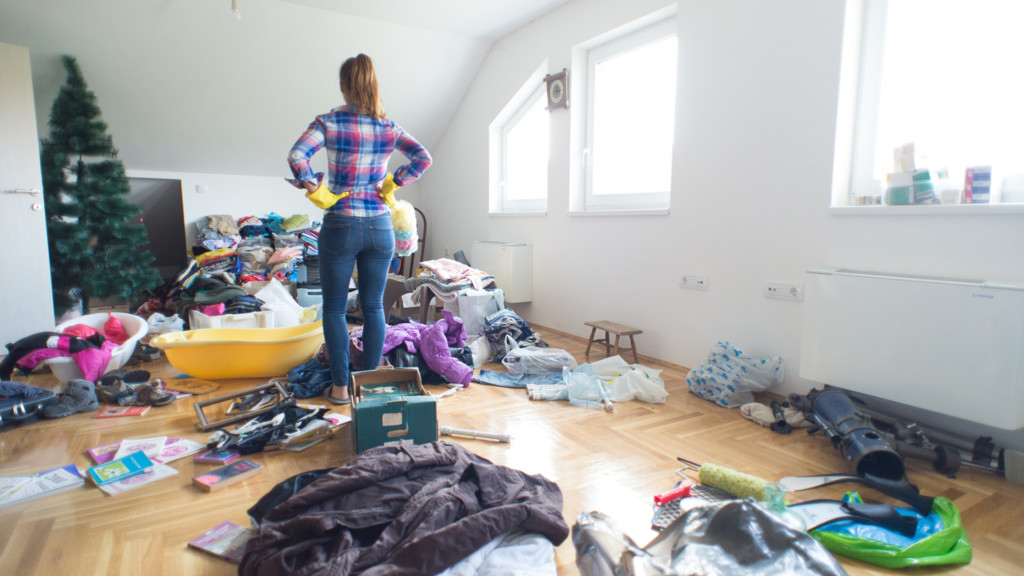 Last but not least, pay attention to your view. A cluttered home is anything but peaceful. If you can, stash the excess in boxes in the garage or closet. Instead, position holiday décor or artwork in places where you can most enjoy them. Nature makes beautiful and calming scenery, so consider positioning your couch so you can gaze out the window or have a clear view of your houseplants.
Light It Up
Don't underestimate the power of light either. Take the time to open the curtains and let some daylight in. Turn on the overhead lights. Switch on a table or desk lamp to add layers of light. For more, add some cute fairy lights to your décor, light some candles (carefully!), or sit by a therapy light.
"Look at your space and find ways to make it lighter and sunnier," Donovan-DuPont said.
Here are some fun ideas:
Image by Alina Rosanova