Farm-to-table remains a popular claim in the Northwest dining scene. But how many farm-to-table restaurants near Seattle truly source directly from small, local farms for the bulk of their menus? And how many are doing it well?
The answer: dozens.
We're blessed with a diverse crop of legitimate farm-to-table restaurants that call Seattle home. These restaurants' chefs work closely with local farmers to get the freshest of ingredients. You may even spot a farmer delivering boxes of produce that only moments earlier were in the earth at one of these farm-to-table restaurants near Seattle.
Here are 6 farm-to-table restaurants near Seattle that are sowing outstanding farm fresh fare.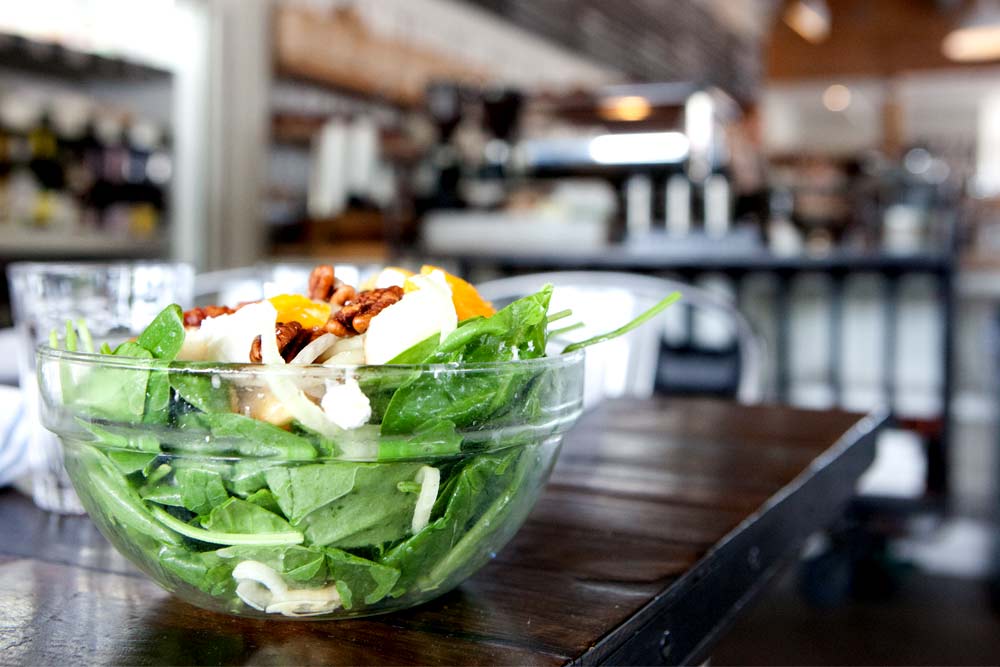 The Herbfarm
Location: Woodinville
Woodinville's premier restaurant has long been a mainstay of farm-to-table dining in the region. Each meal is a nine-course study in the best of the season's offerings, served alongside wines from the Northwest. At $179 a pop, this is more of a special-occasion splurge among the field of farm-to-table-restaurants near Seattle.
Porkchop & Co.
Location: Seattle (Ballard)
Focusing on fancy twists to classic diner fare, Porkchop & Co. sources as many ingredients as possible from local farms. Expect everything to be made from scratch. Can't miss highlights are the porchetta benedict, bone-in porkchop sandwich, and the pulled pastrami sandwich.
Le Petit Cochon
Location: Seattle (Fremont)
Whether it's crafting charcuterie in house or preserving summer's peak by pickling, Le Petit Cochon takes homemade seriously. And most of those ingredients come from local farms, which adds to the quality of the food. Expect upscale, indulgent fare that doesn't shy away from playfulness.
Stock
Location: Seattle (Ballard)
A small, humble café in North Ballard, Stock focuses on a handful of well-made items and provides counter service only. The menu combines pho and congee (with plenty of customization options), breakfast hashes, and sandwiches like braised lamb shank and turkey meatballs.
Local 360
Location: Seattle (Belltown)
It says it right in the name: this restaurant sources its ingredients from within a 360-degree radius of Seattle. The Belltown café and bar serves brunch, dinner, and happy hour – with locally crafted spirits at its heart.
Hitchcock
Location: Bainbridge Island
Venture to Bainbridge Island to try Chef Brendan McGill's award-winning "microseasonal" food, all homage to his own farming history. McGill also owns Hitchcock Deli in Georgetown, serving sandwiches and deli meats in city limits.