Living LifeWise is a regular column provided by LifeWise Ambassadors – LifeWise employees whose healthy choices are helping them live better lives. Today's column is provided by LifeWise Ambassador Johanna Dokken.
It's Friday night, the lights are low, and my family is out looking for a place to go. That place, as it typically happens, is a local swimming pool. The usual haunt is our favorite YMCA in Shoreline, Wash. It's the perfect end-of-week ploy: I can get in a quick workout while the kids play in the childcare area, then we all hit the pool, where they get "the sillies" out, and are ready for bed shortly after.
A play by play
The session usually unfolds something like this:
The kiddos get about ten minutes of free time before mommy's 10 years of swim instruction and coaching experience kicks in.
I encourage my daughter to practice her endurance by taking the cross-pool swim test (maybe a couple times if I can convince the lifeguard). I demonstrate proper rotation alongside from the deck and bark constructive cheers (oh how I miss my whistle), much to the annoyance of nearby lap swimmers.
When my kids are inclined to start splashing about and disband into underwater wiggles and giggles, I redirect to intervals of ring tossing and fetching. My 7-year-old is encouraged to vary her stroke with each ring toss return, while my 3-year-old is urged to push off the wall and kick out as far as he can.
Then it's onto "motorboat kicking races," where the kids' goal is to beat me. It has yet to happen, but they're getting close!
We might end with intense renditions of Ring-Around-the-Rosie to create a cyclone-like whirlpool, or with jumps off the side of the pool deck. After jumping, my 7-year-old must continue to swim across to the lap lane boundary, while my 3-year-old is prompted to try and return back to the side without mommy's arm.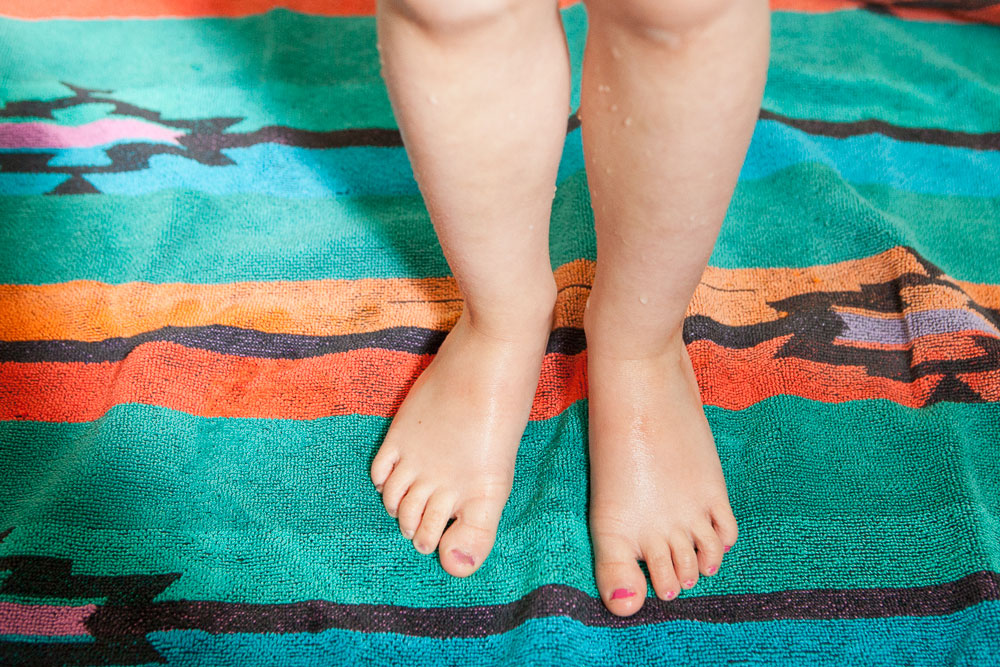 Across the pond
In late spring and early summer, our Friday night pool adventure will swing to one of the few outdoor public spots in Seattle, like the Mounger pool in Magnolia. Don't tell anyone about this gem, because it's amazing. They have theme nights, a waterslide my 3-year-old can go down and an expansive kiddie pool that stays at a luxurious 90 degrees. With such amenities, I cool my jets a little on the stroke development rigor, and gleefully swim alongside my daughter as we pretend to be mermaids or dolphins (Sandy and Shelly are common aliases).
When traveling to see family, swimming is still a highlight of the trip. In the Portland area, we like to visit the impressive aquatic centers in Hillsboro and Beaverton. We're also spoiled across the mountains by Spokane's bounty of aquatic facilities, run by both the city and county. All are accessible at a low cost and keep the kiddos splashily entertained. Next up on the list to try are the Snohomish and Lynnwood swim centers.
All in all, I've never met a new pool adventure I didn't like. And as you can tell, we're pretty serious about our swim time. ­­
________________
Johanna Dokken is a former college swimmer and mom of two, looking to make health and fitness a higher priority. Her inspiration to lead a more active and healthy life comes from her family's history of diabetes and heart issues, as well as a personal brush with cancer as a teenager. She loves the personal empowerment, stress relief and community of training and pursuing outdoor activities.