Winter can be a stressful time. Between the holidays, cold and flu season, and the endless gray days, you might be wishing you could just get away for awhile. If you're craving a weekend away but don't want to travel too far from home, you're in luck. We've rounded up 5 Washington destinations for the perfect weekend winter getaway.
This Bavarian-themed village nestled in the Cascades just over two hours from Seattle makes for an ideal winter getaway. Whether you go for a romantic weekend away or take the whole family, there is something for every age and interest. If you enjoy outdoor activities, you'll find opportunities to ski, snowboard, sled, and snowshoe, among others. In town, explore the Nutcracker Museum or take a tour of the Leavenworth Reindeer Farm for family friendly fun. And if you're looking to unwind, why not head to the spa, take part in a wine tasting or do a little yoga? (Or all three!)
Suncadia
Located in Cle Elum, Suncadia is an all-inclusive resort destination covering 6,400 acres. Guests can choose to stay in the luxurious lodge, the intimate inn, or in a selection of condos and vacation homes. Whatever accommodations you choose, you will be able to take part in Suncadia's winter activities, including cross-country skiing, snowtubing, snowshoeing, and even sleigh rides. There are outdoor activities for all ages and skill levels. When you're done playing in the snow (or the weather isn't permitting) you can relax in the spa, explore the surrounding town, or eat in one of Suncadia's many restaurants. Suncadia is extremely pet-friendly. If you are confused about what to ask when booking a holiday in such places for your pet, you could look up websites online that could help you out in this matter. This way, you won't have to leave your loved family member at home. There are plenty of trails to explore, and get your pet outside for exercise and fresh air.
Insider tip: If you're celebrating Christmas with kids, be sure to book an Elf Tuck-In in advance. One of Santa's helpers will show up to your room at the lodge on Christmas Eve to read a story and bring a special gift. Your child will be amazed at what the elf knows about him or her (thanks to the details collected by the staff when you book this special treat!). The additional family activities – story times, carolers, arts and crafts, a cocoa bar, and visits by Santa – make this a memorable way to spend the holiday.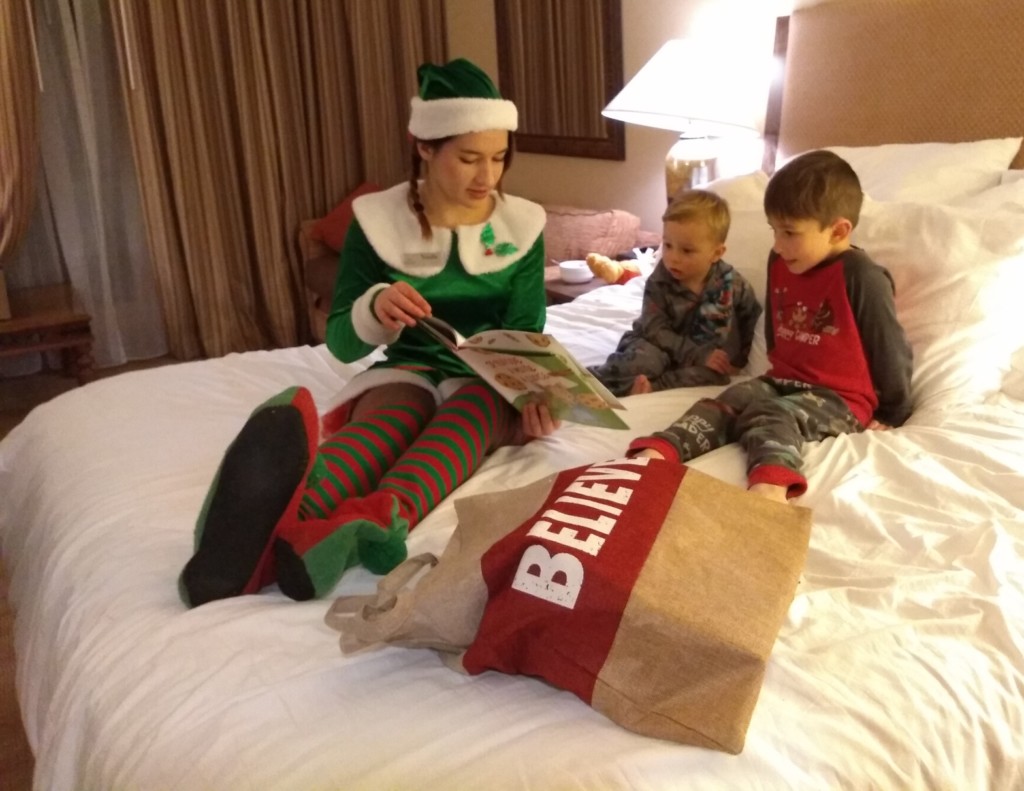 While you might not think of an island getaway as a winter-weather destination, a trip to the islands can be a great choice for a winter vacation. Places like Whidbey Island will be less crowded in the winter, and the weather is more temperate than some of the other places on our list. Try checking out the local art scene by perusing the Artworks Gallery or taking in a stage play at Black Box Theater. Love wine? Consider staying at Comforts of Whidbey, a small winery and bed and breakfast. And, of course, you can hike and explore countless parks–if you are up to braving a little wind and rain. Fort Casey State Park and Fort Ebey State Park both offer excellent views of the Sound.
Salish Lodge and Spa
The Salish Lodge and Spa sits perched overlooking Snoqualmie falls. Just a half-hour from Seattle, it's the perfect location for a night away. Check out festive winter packages for special deals. (Twin Peaks fans may be interested in their "Great Northern Escape" package and themed souvenirs.) Treat yourself in the spa, where they offer organic and "Northwest inspired" treatment options, as well as massages and treatments specifically designed for expectant mothers. Later, you can dine overlooking the falls and the surrounding evergreens. If you're lucky, it might even snow, putting you right in the middle of your very own Washington winter wonderland.
Mount Rainier National Park
Open year-round, there's plenty to do in Mount Rainier National Park, especially if you are looking for a winter getaway that involves a lot of time spent out on the slopes. Crystal Mountain Resort in Enumclaw is a popular destination for skiers and snowboarders. If that's not your thing, you might want to try snowshoeing, or taking a ride on the Mount Rainier Gondola, where you can get sky-high views of Rainier and the surrounding areas. At the end of the ride you'll be able to eat a mountain-top meal at the Summit House. On the other side of Rainier in the Longmire District, check out the National Park Inn. Unplug and get away from it all with no wi-fi, television, or cell service.
Images courtesy Kate Hill
Cool and Cozy Cabins to Rent in Washington for a Winter Adventure