The Northwest has plenty of natural backdrops for a selfie or a family photo that'll earn you hearts on Instagram. But for a fun and colorful background—even some that literally say Seattle or Alaska–snap these specially created murals.
#Greetings
Let's start with the classic Seattle postcard painted on Bedlam Coffee in Belltown. You'll find the colorful mural on 2nd Ave. between Bell and Blanchard. If you're interested, here's how it all came together. Unfortunately, it's blocked to public viewing, so if you're among the chosen who gets behind the gate, be sure to #humblebrag.
If you find yourself in Anchorage, stand beside the Greetings from Alaska mural at 610 E. 5th for a postcard-perfect photo.
#Adorable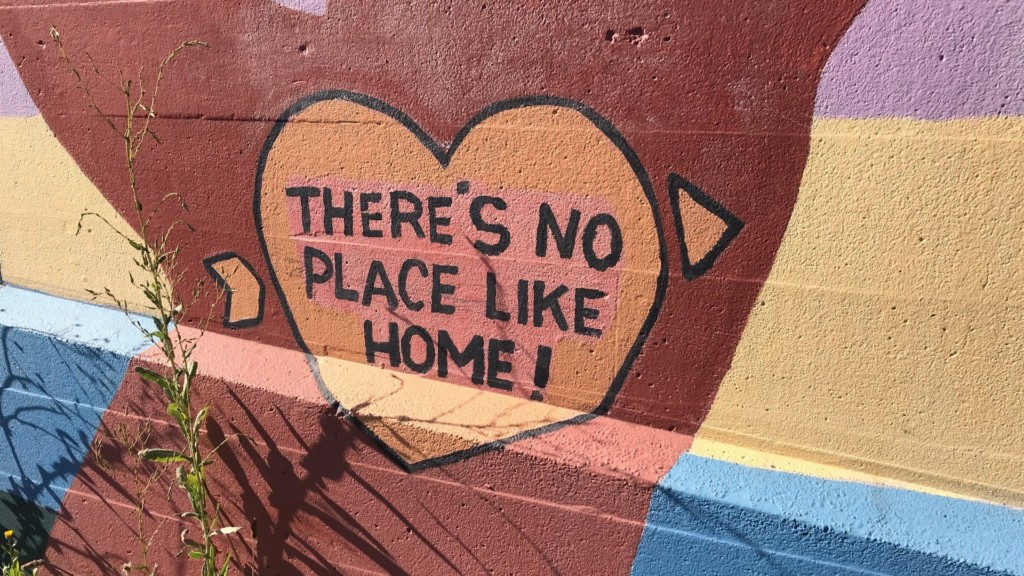 The colorful mural at Bridge Way Mural under Aurora Avenue at North 38th Street has plenty of good spots for a backdrop. A favorite is the cute There's No Place Like Home heart.
Try to walk past the mural of an elephant holding an umbrella on the side of Café Mox at 5105 Leary Ave. N.W. in Seattle and not be charmed into taking a photo.
For more photo-worthy umbrellas, stop at 216 Puyallup Avenue in Tacoma. You'll find an adorably colorful umbrella mural.
#Whoa
If you want to feel small, stand beside the Orca mural on the Bowes Building at 928 A Street in Tacoma. Pro tip: A selfie won't do. You'll need a kind passerby to capture your picture.
Pose your crew in front of the rainbow and words Respect & Love Olympia. You'll find it on the Avalon Theater at 308 4th East.
A mural in Bellingham is considered the largest in the state. Artist Gretchen Leggitt created the mountain image at 915 Cornwall in Bellingham.
Portland offers a kind reminder to keep your chin up. Check out the mural at 21st and Alberta.