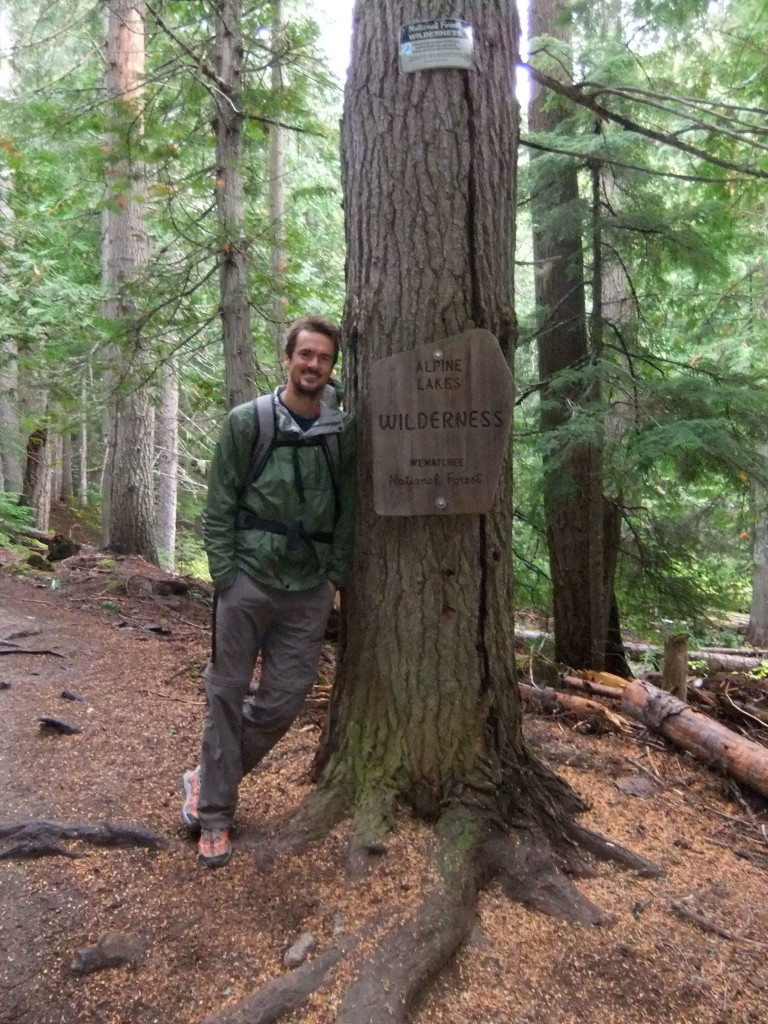 Our Health in Action series profiles people in the community who are living Actively Northwest. Follow along each week as we profile new people who are committed to living active, healthy lives through fitness and food.
During his 10 years with the Seattle Sounders, a trip that took him from soccer's minor leagues to MLS, forward Roger Levesque became a fan favorite. From his performance on the field and his involvement in the community to his love of exploring the outdoors (yes, even in the rain), Roger embodies what it means to be a true Northwesterner. Want to know how Roger is staying active in life after soccer? Read on!
ANW: You are originally from Maine. What about the Northwest made you want to stay here?
Roger: There are many similarities between where I grew up in Maine and the Northwest, which is why I think it was so easy for me to fall in love with this place. Here, people have a deep appreciation for the outdoors and a drive to lead an active lifestyle. Regardless of what time of year it is (and how gray and drizzly), you'll always find someone running around Green Lake. Plus, the Northwest has such natural beauty, which evokes a sense of adventure in me. With easy access to mountains, lakes, the coast, and even year-round sunshine in Eastern Washington, the Northwest really is my playground.
ANW: A healthy diet is important for every athlete. What is your number one healthy eating tip?
Roger: My one piece of advice would be to pay attention to what you put in your body and how it makes you feel. Towards the end of my soccer career, I needed to find every edge to try to keep up. I became more mindful of eating healthy, which I believe translated into better performance on the field. Now I start each day with a healthy bowl of oatmeal and fresh fruit.


ANW: How do you stay active now that you're not playing professional soccer?
Roger: Being active will forever be an important part of my life. The two activities that I put most of my energy into these days are running and yoga. I've always been a good runner, but the reasons why I run have changed since I've stopped playing soccer. Before, running was a means to an end – improved performance on the soccer field. Now, Brooks Sports' (a local company) motto of "Run Happy" perfectly captures my mindset. I can't help but smile as I lace up my shoes before a run. I've grown to love the process.
The most compelling thing I can say about my experience with yoga is that my practice always ends up being exactly what I need in that moment. Whether I'm looking for a physical workout, a deep, restorative stretch or just a little time for personal reflection, yoga has the unique ability to always provide the right experience.
ANW: Where do you head for an outdoor adventure?
Roger: One thing I love about the Seattle area is that regardless of which way you look (at least on a clear day), an outdoor adventure is right on your doorstep. My passion for running has taken me on trails throughout the Northwest. I've explored the Olympic Peninsula, the North Cascades, and even run in an event scrambling up Mount Hood. Recently, convenience has won out and I've stayed a little closer to Seattle. The good news is that the I-90 corridor has plenty of places to explore. Cougar Mountain, Tiger Mountain, Rattlesnake Ridge, and Mount Si are all great options for outdoor adventures.


ANW: Do you have any advice for aspiring soccer players or professional athletes?
Roger: Whatever you end up doing, make sure you enjoy it. Becoming exceptional at something is hard work. But if you truly enjoy what you're doing, all that time and effort spent trying to improve no longer feels like work. Find something you love, set a goal and have fun trying to accomplish it.
Header photo courtesy of Brandon Bleek.