Our Health in Action series profiles people in the community who are living Actively Northwest. Follow along as we profile new people who are committed to living active, healthy lives through fitness and food.
Janelle Maiocco never really had an "ah-ha!" moment.
To her, it was just common sense that local, sustainably-raised meats and produce ought to be more widely accessible — especially when she thought about the troves of local farmers scrambling to find customers.
So, combining her mixed background of marketing, branding, start-up consulting, farming, food blogging, "chef-ing" and mothering, Maiocco found a way to connect farmers and customers by launching Farmstr, a Pacific Northwest-based online marketplace for farm-fresh food.
We caught up with this Renaissance woman to learn a bit more about her inspiration for the Farmstr community and how it fits into to the PNW lifestyle.
ANW: What did you set out to do when you began Farmstr?
Maiocco: I like to say that we're bringing back the handshakes. I grew up in an agricultural community, and we used to buy a side of beef from a farmer we knew. We used to really know our farmers.
As grocery stores have grown larger and become year-round, one-stop shops, things have undoubtedly become more convenient. I believe community handshakes — really getting to know your shopkeepers and neighbors — have slipped from the fabric of our daily lives.
But we're turning a corner. Technology today is less about isolation and anti-social behavior: it has evolved into a social experience. Farmstr uses technology to facilitate real relationships — helping people "find" one another in a given community. People want to know their farmer and trust where their food comes from. And farmers welcome knowing who they're growing food for.

ANW: Ideally, who do you hope to reach with this community?
Maiocco: Everyone who wants year-round access to local, clean foods at the best possible prices; everyone who doesn't have time to go to the farmers market; everyone who prefers that their money goes into the pockets of farmers; everyone who wants to eat and taste sustainably raised meats and just-harvested produce.
Not everyone knows this, but we provide both pickup and delivery options, to ensure easy access and convenience for everyone. So … to answer your question, we hope to reach everyone who wants farm-fresh food delivered to their door.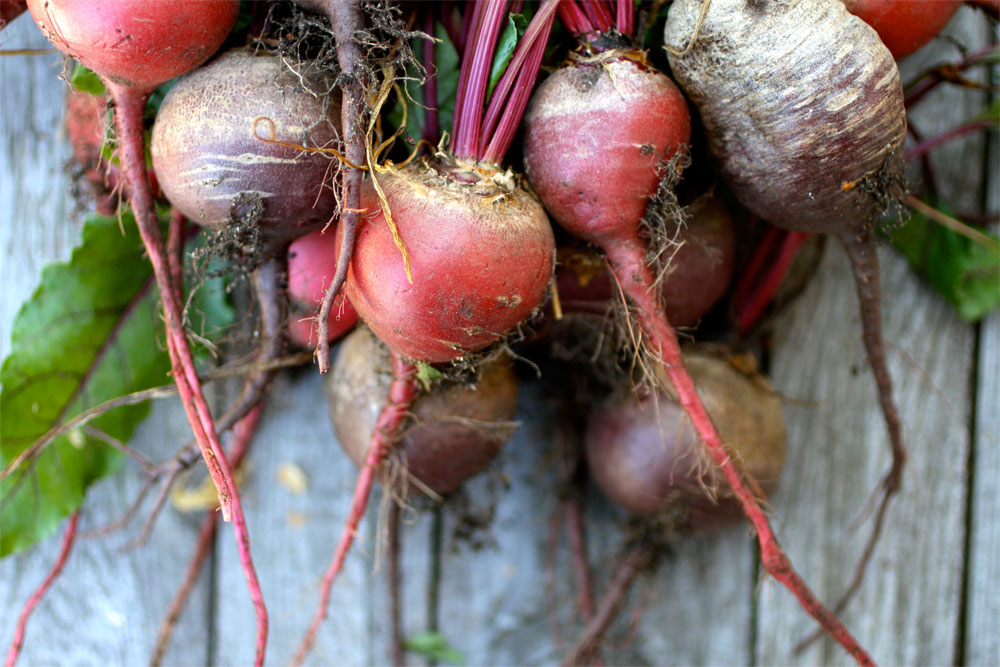 ANW: How did you land on the name "Farmstr?"
Maiocco: When I consulted for start-ups, I often helped with the naming of companies. The goal is to have a name that is simple and communicates your goal as best as possible. It should easily roll of the tongue. And… it needs to be available across the Internet, from URLs to social channels.
I was thrilled to find "Farmstr" was available. It's catchy and trendy (thanks to cutting the "e" from the second half), and it highlights our focus on farms.
ANW: The site goes a bit beyond the usual farmers market fare. Looks like there's an alpaca heart listed. Woah! What is the most unique thing you have on Farmstr?
Maiocco: That might be it — though I was especially giddy when pig skin showed up on our site. We love being the place local sellers can use to sell whatever they have, whenever they have it. There are a lot of chefs and food curious folks who love the challenge of cooking with hard-to-find meats and produce. Where else do you go to try new varieties of squash or apples, or to buy rabbit fryers? Farmers are often coming up with new and interesting options, and Farmstr is your place to find them.
Learn more
In mid-December, Farmstr will be launching a re-vamped website where you can expect to see a mix of farmer stories, short videos and food information, recipes from farm-loving bloggers and farm-loving chefs, and the inside scoop on all things Farmstr.
Be sure to follow along as Maiocco's local start-up looks to lessen the gap between farmers and consumers and help bring back the community handshake. You can also find Farmstr on Twitter, Facebook, Instagram.
All photos courtesy of Farmstr.