Our Health in Action series profiles people in the community who are living Actively Northwest. Follow along each week as we profile new people who are committed to living active, healthy lives through fitness and food.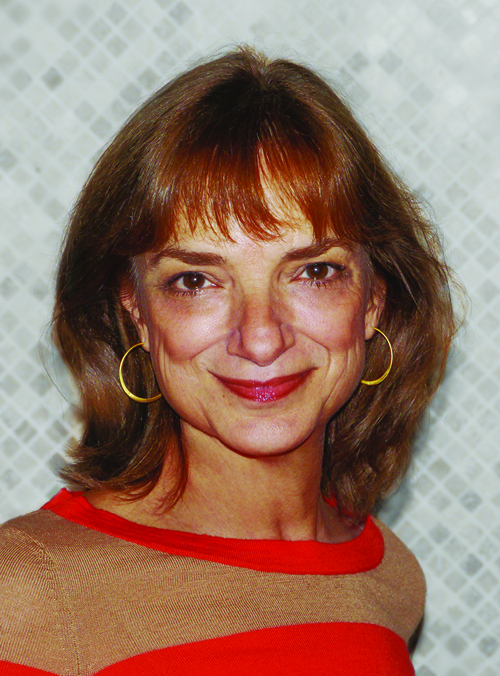 For people who find the idea of cooking a nutritious meal every night overwhelming, Susan Levy has a few ideas. Actually, a lot more than a few. With more than 20 million booklets in print, Levy, who is the author of the Well-Fed Heart publications, partners with medical centers across the country, translating research on wellness, nutrition and best practices into easy-to-follow healthy lifestyle choices, including recipes for heart-healthy living.
With 25 years of living a heart-healthy life under her belt, Levy knows that small changes can lead to big rewards. Through e-learning, interactive workshops, classes and inspirational speaking, Levy teaches people how to create a kitchen environment that supports their best health. She is known for her dietitian-approved "5 Steps or Less" recipe collections for heart health, diabetes wellness and cancer prevention, as well as the e-book Mediterranean Diet Recipes in 5 Steps or Less.
Levy is also a spokesperson for the American Heart Association's Go Red for Women and Chair of the AHA Circle of Red in Seattle.
ANW: We love your Mediterranean Diet Recipes in 5 Steps or Less. What makes it a good choice for those looking to eat healthier?
Susan: I've been writing about the Mediterranean Diet since it was introduced to this country in the early 1990s. There are two things I like about it. First, it's about cooking with whole foods, mostly plants. So, if you're cooking for a mixed group of vegetarians and meat eaters, you can satisfy both groups with this eating plan. Also, unlike other diet plans, it doesn't ask you to give up any of the food groups – just moderate those that aren't as healthy.
ANW: What's your favorite part of the work you do?
Susan: That's an interesting question because I'm celebrating my 25th anniversary in business. I'm grateful that I am able to make a difference in people's lives – it really doesn't matter the platform. After publishing more than 20 million private-labeled, heart-healthy booklets, I never get tired of creating the latest edition. I love the challenge of creating a booklet that will be helpful to people in those important teachable moments.
I also love engaging with people. Whether it's in person, answering a question asked from a blog post, or even reading comments on a recipe post, I never get tired because it means that people are engaged in taking care of their hearts.
ANW: One of your core products is The 4 Minute Kitchen Makeover. What is this and what do you do with clients to set it up?
Susan: Many people want to eat a heart-healthy diet, but think that it's too expensive, time consuming or a hassle. I developed the 4 Minute Kitchen Makeover to encourage people to rethink what's in their kitchens. I learned through research that busy people think they don't have the time to devote to learning about eating healthier. That's why I made the program short.  Everyone has four minutes, right?
The essence of The 4 Minute Kitchen Makeover is about making better choices – not about giving up the foods you love. For instance, you may love peanut butter, but the one you have in your pantry is full of junk. Or your yogurt has one description on the front, but the nutrition facts label shows that it has more added sugar than a woman should have in a day. I show you how to make a better choice.
ANW: How do you create your recipes?
Susan: Each year I look at trends and figure out how they fit with our goals. I think of it as harnessed creativity, because we have parameters. We use the Mediterranean Diet as a starting point. Our recipes also adhere to guidelines from the National Heart Lung and Blood Institute and the American Heart Association. Each recipe is approved by dietitians, has only five steps or less and is designed for the home cook. We test and tweak each recipe as many times as necessary for great taste, nutrition, and ease of preparation. Lastly, we don't choose expensive ingredients in our recipes. I want each recipe to be accessible to all cooks, no matter their budget.
ANW: What are your favorite recipes?
Susan: Our all-time most read recipe on Well-Fed Heart.com is Mac's Beef Stew, which is named for its author, my husband, Mac.  It's also the perfect illustration of my philosophy – don't give up the foods you love. In this recipe, which has beef, we just use less, so it flavors the stew and still has heart-healthy goodness.
One of my personal favorites is Easy Ratatouille because it's so versatile. I make this vegetarian dish by itself, and suggest a heartier version by adding a grain underneath and lean protein on top, such as, salmon.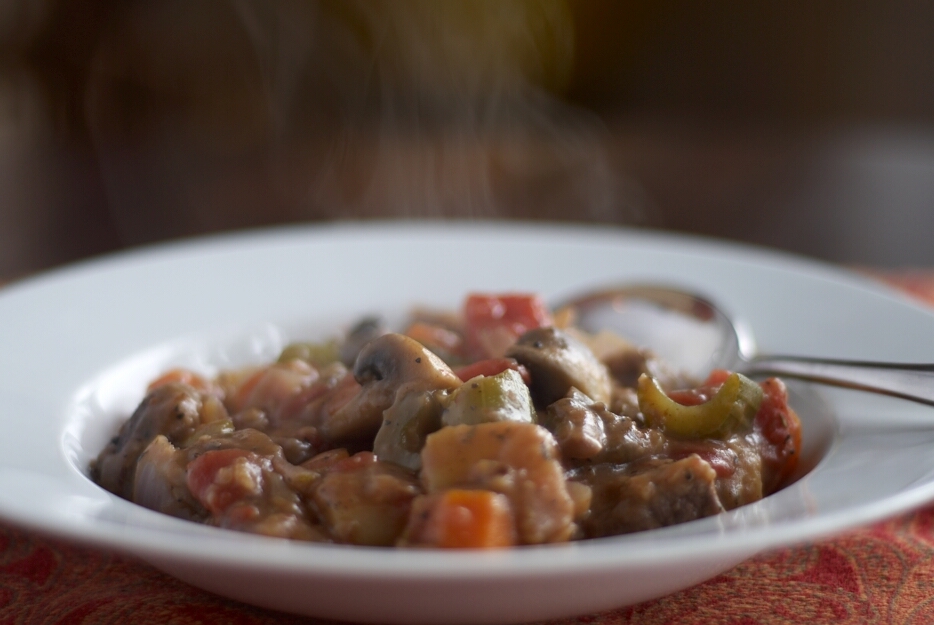 ANW: After 25 years in business, what are you most excited about?
Susan: Over the years, people have watched me cook something that seems easy to me and suggested I share it. It's mostly been about short cuts and tricks. Flavors that zing and sing. I think the time is right to launch a video series called Heart-Healthy Kitchen Time. It's part of my new Heart Healthy Woman Club, which is a membership program launching in January 2014.
In developing Heart Healthy Woman Club, I realized that the 4 Minute Kitchen Makeover is just part of the story. You also need to watch and practice what you learn. In Heart-Healthy Kitchen Time, we created themes for each month. I demonstrate one homemade recipe a month, base it on that theme, and then offer a new recipe weekly within that theme.
ANW: What simple steps do you suggest for people who want to become heart healthier?
• Put yourself first by taking small intentional steps. Don't worry about anyone else.
• Learn to read food labels.
• Make time in your busy schedule to plan a meal with family or friends at least once a week.
• Plan your meals and snacks weekly and grocery shop with a specific list.
• Eat the rainbow.
• Build a better breakfast.
• Cook once, eat twice.
It's about baby steps. Take one step at a time and get comfortable with it. Then build on it, because after all, this is the rest of your life we're talking about.  Make it heart healthy.
_____________
To learn more about Susan, her booklets and The 4 Minute Kitchen Makeover, head over to Well-Fed Heart.