Our Health in Action series profiles people in the community who are living Actively Northwest. Follow along each week as we profile new people who are committed to living active, healthy lives through fitness and food.
An 8,000-mile solo trip around the eastern third of the U.S. and Canada, two circumnavigations of Ireland and New Zealand and being the first person to kayak around Great Britain just touch the surface of Chris Duff's achievements. Chris is also an award-winning author of two books – On Celtic Tides is an account of his journey around Ireland, and Southern Exposure recounts Duff's New Zealand trip.
So what makes this sea explorer tick? We talked to Chris about his adventures around the world, kayaking, and living in the Northwest. 
ANW: How did you begin kayaking?
Chris: I first started sea kayaking in 1983, at a time when I was at a crossroads in my life. I had just completed a seven-year stint in the U.S. Navy and didn't really know what I wanted to do next. I read an article about sea kayaking – about how you could pack the boat with camping gear, food, water and some extra clothes and pretty much go wherever the tides allowed. It seemed like the perfect way to take a little time and figure out what was next in my young life. I taught myself how to do an Eskimo roll, figured out a few basic paddling strokes, and took off on an 8,000 miles journey of the heart and soul.
Thirty years after my first kayak trip, I still get that same rush as I wiggle into the cockpit of my boat, press my feet up against the foot pegs, and feel my body mold itself into this familiar form of boat meeting human. The kayak becomes an extension of who I am. The first strokes of each outing bring that same wonder and thrill I felt all those many years ago. It was the kayak that allowed me to explore those first 8,000 miles and introduced me to the people of the coastlines and villages along the way.


ANW: You have kayaked oceans all over the world. Why did you decide to settle in Port Angeles, Wash.?
Chris: I have lived in Port Angeles for almost 26 years and presently feel – as  I did when I first moved here – that  it is one of the most scenic and unique places to call home. I love back country skiing, have done a lot of white water kayaking, and most recently have turned my attention to offshore ocean rowing. Port Angeles offers easy access to all of these pursuits, in addition to attracting like-minded people, which makes for a wonderful community in which to live.
ANW: How do you physically train for long distance kayaking?
Chris: Training for long distance kayaking is very difficult in terms of trying to create the same physical demands as the actual trip. I routinely paddle 20 to 30 miles each day during the trips and, of course, the kayak is fully loaded with three weeks of food, camping equipment, emergency supplies and water. That means pushing a boat with almost a hundred pounds of gear. My work as a carpenter helps me stay fit and flexible, but I also have a daily workout schedule of resistance band training, pushups, pull-ups, bicycling, hiking and skiing with my wife. I think the important thing is just staying active – everything is training if you stay moving.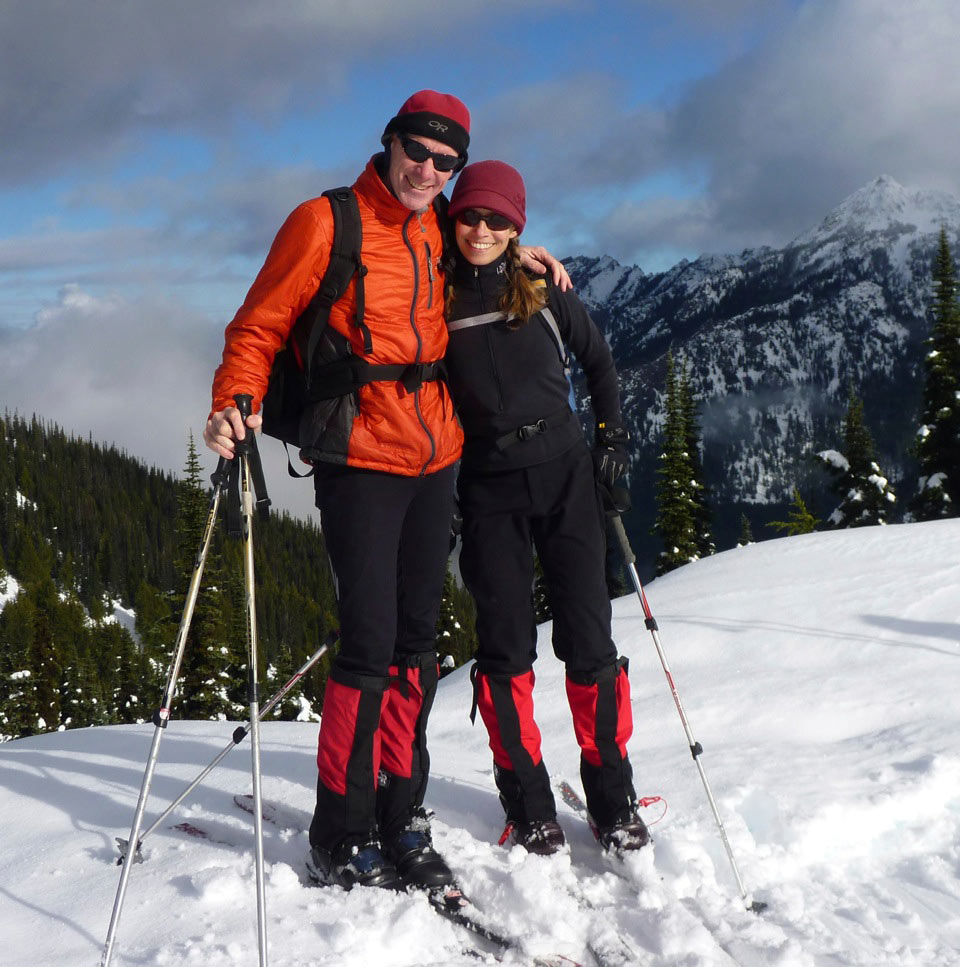 The real training for these long trips actually takes place during the trip. The first three weeks, my body is basically being broken down by the strain of pushing the boat. Every muscle seems to rebel against the work of pushing against wind, current or tide. The sparse food, sleeping on a thin mat, the fatigue of working every hour of the day from the moment I awake until my last thought at night – my body and mind is very slowly transitioning into the demands and rewards of the journey. By the third week, I am fully into what has become known as "the zone" – that place which is physical, mental, and something deeper that is easier to feel than to explain. It's a place of belonging. A place of being so very acutely alive. And where the rewards are measured in sunsets, wind-free days, or the warm welcome of a stranger who sees you approaching from afar and takes the time to meet you on the beach or at the dock. A welcome handshake and an invitation – and another adventure within the adventure begins.
ANW: What is your next kayaking adventure?


Chris: This is a question I am often asked. For the last three years I have been pursuing off-shore ocean rowing. In 2010, I modified a recreational flat-water rowing boat into a self-righting, multi-compartment ocean rower. The boat is 19 feet long by 39 inches wide and has 8 watertight compartments – one of which is a sleeping cabin. My wife came up with her name – Northern Reach – which is very fitting as I will be attempting to row her from mainland Scotland to Iceland. So far, I have rowed from Scotland to the Faeroe Islands and will be attempting to row from the Faeroes to Iceland in 2014.
Want a chance to meet this world-renowned kayaker? Chris will keynote the Port Angeles Kayak and Film Festival in Port Angeles, Wash. on April 12 from 7:30 p.m. to 9:30 p.m.