Our Health in Action series profiles people in the community who are living Actively Northwest. Follow along each week as we profile new people who are committed to living active, healthy lives through fitness and food.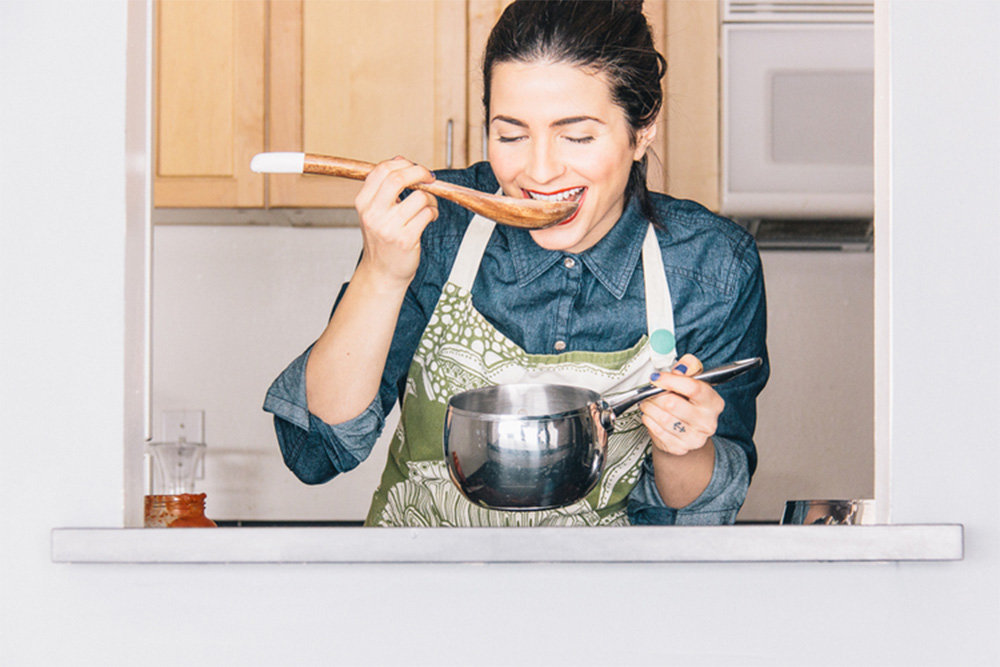 Seattle-based foodie Natalie Goods has always had a talent for creating healthier versions of everyday dishes. Her flair for healthy cooking grew so strong that her friends begged her to share her insights. Soon enough, Natalie's food blog, Pepper & Rye, went live.
Natalie calls Pepper & Rye "a contradictory kitchen," because she likes to experiment with different types of food and cooking industry trends. She sometimes showcases dairy-free and grain-free recipes, and especially enjoys creating paleo-based dishes with a focus on meat.
We spoke with Natalie about everything from what makes her meals kid-friendly to which produce she has been loving this fall. Read her insights below — and then be sure to check out her delicious recipe for gluten-free bread.
ANW: What inspired you to start Pepper & Rye?
Natalie: It all started with a paleo challenge I took through a CrossFit gym about two years ago. The menu guidelines were simple: eat "real" food (like lean meats, vegetables, fruits and nuts), and avoid grains, dairy, refined sugars and processed foods. I grew up in a home with healthy principals, so the idea of eating whole foods wasn't completely foreign to me. After completing the challenge with flying colors and seeing the impact it had on my body and skin (hello!), I was hooked. My friends were constantly asking me for recipes, and I decided it was time to create a hub where all my creations could live.
ANW: What goals do you have for the blog?
Natalie: I want people to know that it's not hard or boring to live a healthy lifestyle and eat real food. So, in addition to posting recipes, I also created a lifestyle section of my blog that highlights Northwest businesses — including cideries, bakeries and restaurants — that offer gluten-free, vegan or paleo options.
ANW: How do you make paleo, grain-free and plant-based meals that also appeal to kids?
Natalie: All my recipes are kid-friendly. I grew up loving vegetables, because my mom made them exciting for me to eat (they didn't even have to be covered in cheese or buried in pasta). My mother was simply charming enough to convince me what I was eating was that good. I certainly believed her.
ANW: Where is your favorite place to eat in the Northwest?
Natalie: Cafe Flora in Seattle's Madison Valley is outstanding. They have gluten-free and vegetarian options that are incredibly creative. I am also infatuated with the earthy atmosphere they've created in their restaurant.
ANW: What is your favorite fall produce local to the Northwest, and how to do you cook it?
Natalie: I am obsessed with delicata squash right now. I love roasting it with some coconut oil, salt and pepper. It's super simple and easy to make, and it has pretty much stolen the spotlight from butternut squash if you ask me!
ANW: What recipe on your blog is your favorite?
Natalie: I love my gluten-free bread recipe. Sometimes you just need to balance all those fruits and veggies with something a little solid. This bread has a wonderful, nutty flavor to it. The key to making the perfect loaf is following the recipe very carefully — don't substitute any of the gluten-free flours.
Natalie's Gluten-Free Bread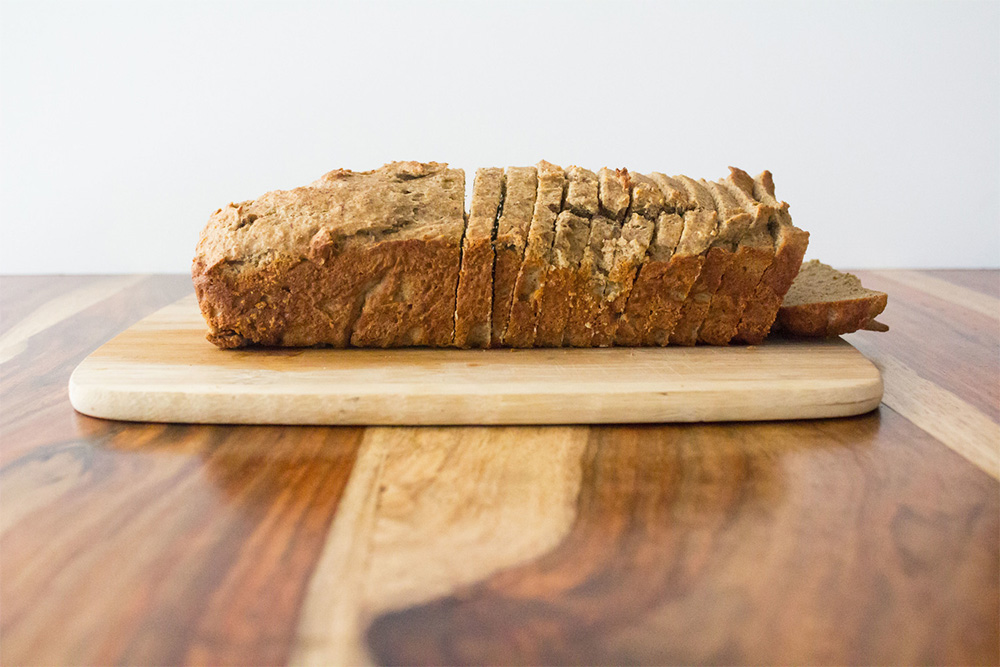 Ingredients:
1/4 cup flax meal
2 tablespoons ground chia seed
1 cup quinoa flour
1 cup almond flour
2 tablespoons coconut flour
1/4 teaspoon salt
1/2 teaspoon baking soda
1 tablespoon apple cider vinegar
1 tablespoon honey
1 tablespoon olive oil
1 egg
1 cup egg whites
Directions:
Preheat oven to 350 degrees.
In a food processor or powerful blender, mix flax meal, ground chia seed and all your flours together.
Slowly add wet ingredients, and eventually add everything else. You want to make sure everything is mixed thoroughly.
Pour your mixture in a buttered 9 x 5-inch loaf pan and bake for 30 minutes.
Let cool for 1 1/2 hours before slicing, and enjoy!
Photo of Natalie Goods by Victoria Wright.