Thanks to the bounty of beauty available in our Pacific Northwest backyard, memorable and family-friendly festivities can be as simple as heading outdoors for a healthy picnic. This Labor Day holiday, unwind at one of the region's many beautiful, wide-open spaces and enjoy a day full of healthy eats and fun games.
In the day bag: As Labor Day is likely the last weekend hurrah for many youngsters, you'll want to provide an outlet for the kids to race around, burn up some energy and work up an appetite. Footballs, frisbees, croquet and kites can be fun ways to keep your kids active for your park adventure. In addition, don't forget the swimsuits and a towel in case a quick dip is in order.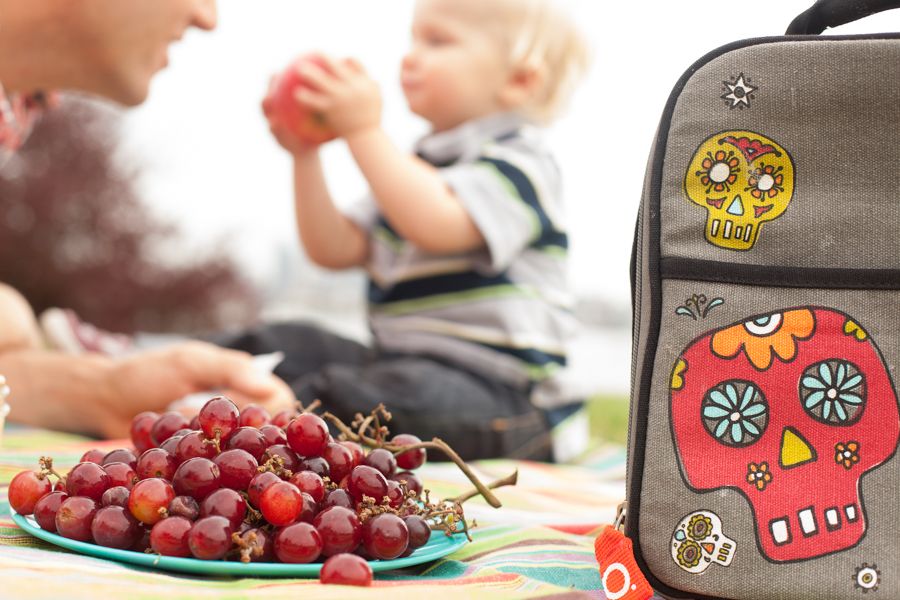 In the cooler: Start with snacks. Pack kid-friendly munchies such as carrots, sliced apples and natural peanut butter. For the adults, avocado-feta dip, grilled corn salsa and tomato-watermelon-basil skewers are tasty options. The main dish can be basic; try Mediterranean chicken salad, grilled portobello mushrooms with balsamic or sandwiches like smoked turkey wraps with mango and curried mayo. Pack plenty of water and for a non-alcoholic drink option that's still celebratory, consider seltzer with a spritz of juice. For dessert, break out the frozen grapes, a berry medley or oatmeal-flax chocolate chip cookies. Bon appetit!
Want to explore a new park? Enjoy your feast at one of these four gems:
This 31-acre, lush urban space features plenty of prime picnic territory and was once named "the most beautiful park" on the West Coast by the Pacific Coast Parks Association. Features here range from the duck-dotted Firwood Lake, an off-leash dog area and sports courts (volleyball and tennis) to picnic tables, a playground and even a horseshoe pit.
Celebrate the holiday at this historic spot, believed to be one of the 14 Lewis and Clark landing sites in the Vancouver-Portland area. Enjoy your feast on the expansive green lawns that offer great views of the river and exquisite arches of St. Johns Bridge.

This 19-acre site on the north side of Lake Union was home to a gasification plant until the 1950s. Today, the space houses one of the city's most interesting parks, where the towering, dormant machinery and a Seattle skyline backdrop make for exquisitely unique photo opportunities. Families will enjoy picnicking and kite-flying atop the scenic mound, while kids giddily navigate a colorful maze in the former exhauster-compressor building, now a children's play barn.
If your family is craving a bustling, thriving scene, head to Golden Gardens beach, where spectacular picnic views encompass the Puget Sound and the Olympic Mountains. Relish the best parts of summer—sunbathing on the sandy shore, watching pick-up volleyball games and indulging in one final summer ice cream treat. Last, if you are planning to stay past sunset, swing by the Ballard Farmers Market the day before to pick out some seasonal fresh veggies and stake out a pit to grill out dinner over an evening bonfire.
Now this is what ending the summer season is all about.