You may have noticed that in addition to 5Ks, marathons and other traditional races, many of your friends and colleagues are tackling tough adventure courses with thrilling names like Spartan Race and The Warrior Dash. Touted as the most difficult of them all, Tough Mudder combines a series of obstacles (like wall climbing, mud plunging, wire walking and more) over a 12 mile course.
For a look at the Tough Mudder philosophy, and the course, check out this video.
Last weekend, "The Painkillers," which is a team of 11 that included LifeWise Ambassador Eric Earling and LifeWise Director of Health Inspiration Ariana Kukors, pushed their mental and physical limits to complete a Tough Mudder event. Here's what Earling says he learned about himself along the way.
1. You learn more from training than from the race itself.
Training for a race requires motivation, devotion and, ultimately, support from family and friends. "Training for a Tough Mudder turned out to be a jump start for something way bigger," Earling said. "I'm a new man. I live healthier and I like it."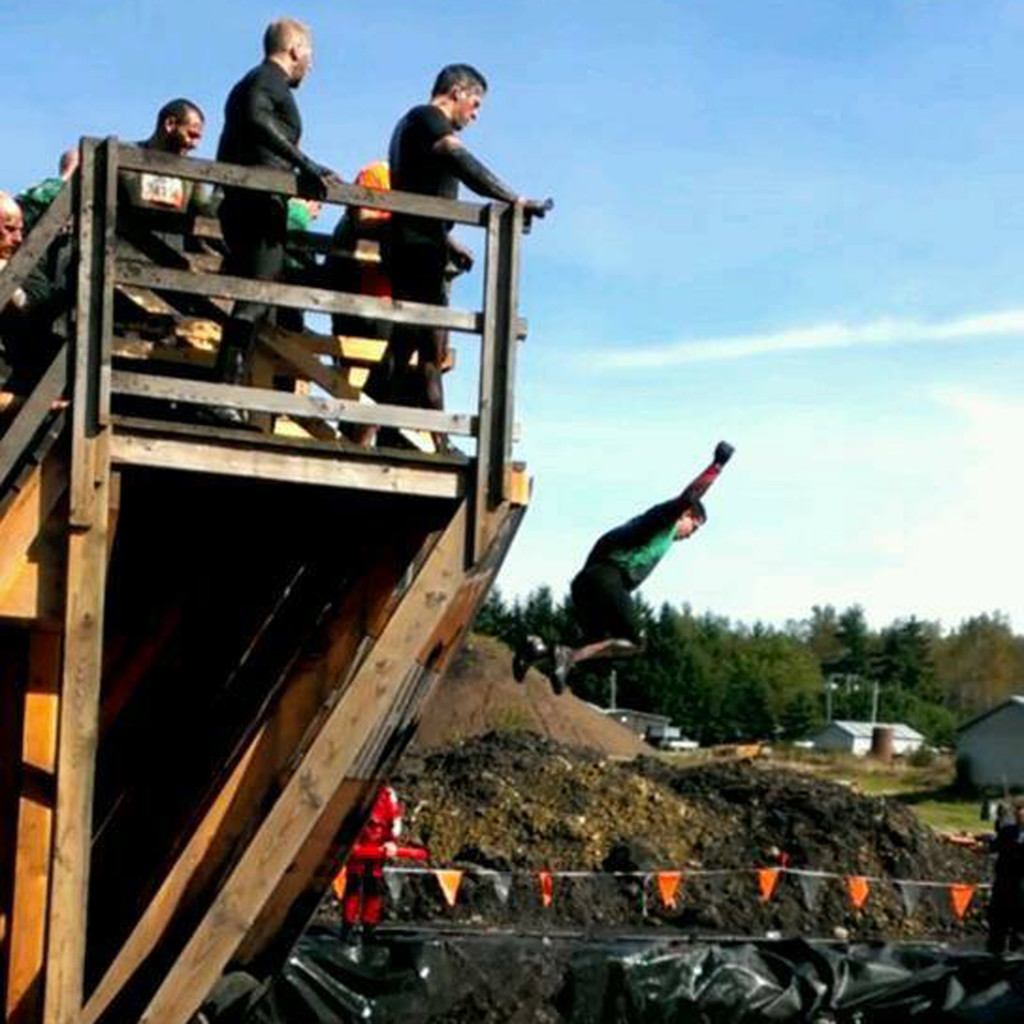 2. Need an excuse to jump start your workouts? Nothing beats a big race on the horizon.
Earling says that before Tough Mudder, he worked out four or five times a week. To prepare for the event, he worked out eight to 10 times per week, losing 25 pounds in the process. "I didn't think about weight loss when I started this — I just trained with something else in mind and ate better," Earling said. "Put it all together, and the pounds came off. I feel better physically and mentally."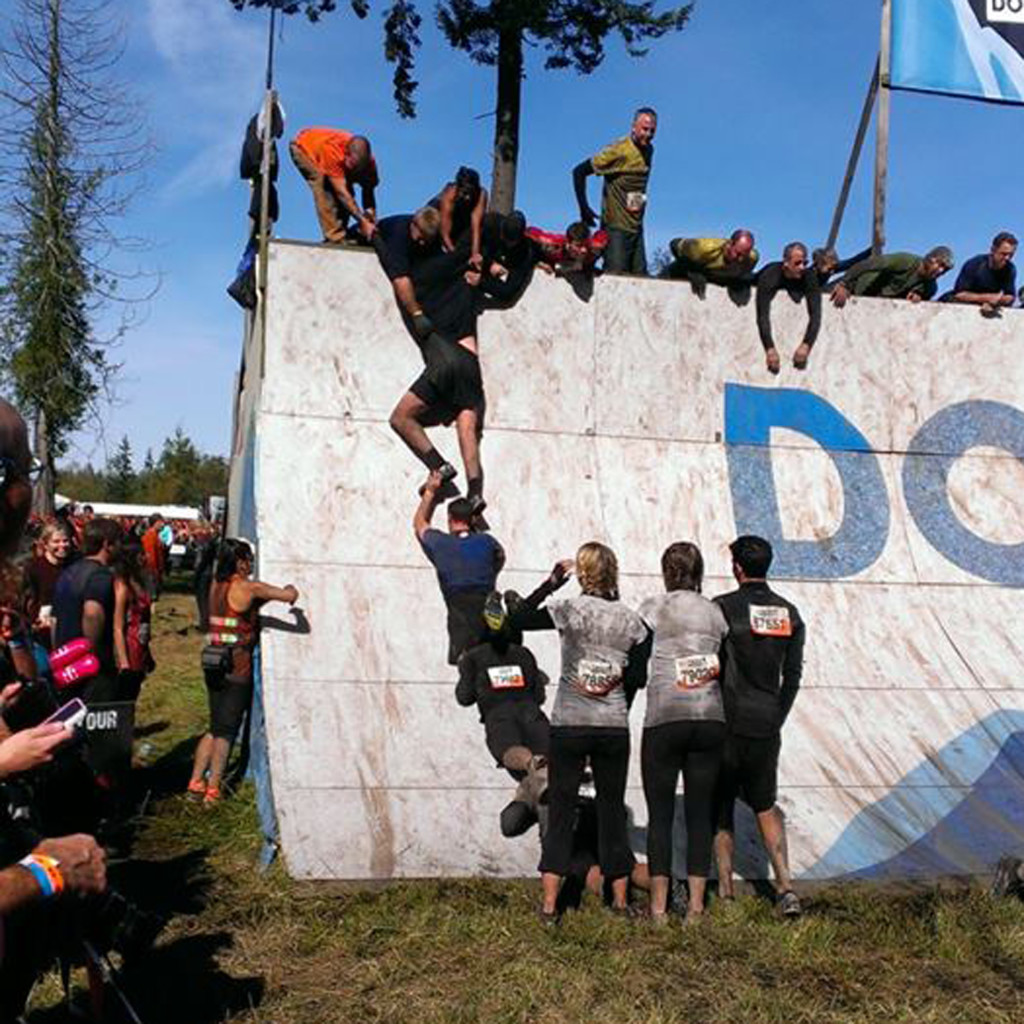 3. You can't accomplish anything without your team.
While events like marathons are largely solo affairs, Tough Mudder requires participants to embrace a team mentality. Without the help and support of your team members, you won't triumph over the obstacles. "We had each other's backs, and that support system bred more confidence, regardless of what we each did to train," Earling said. "We did the entire 11+ mile course as a team, helping and encouraging each other along, all the way to the finish line where we crossed together as one jubilant mass."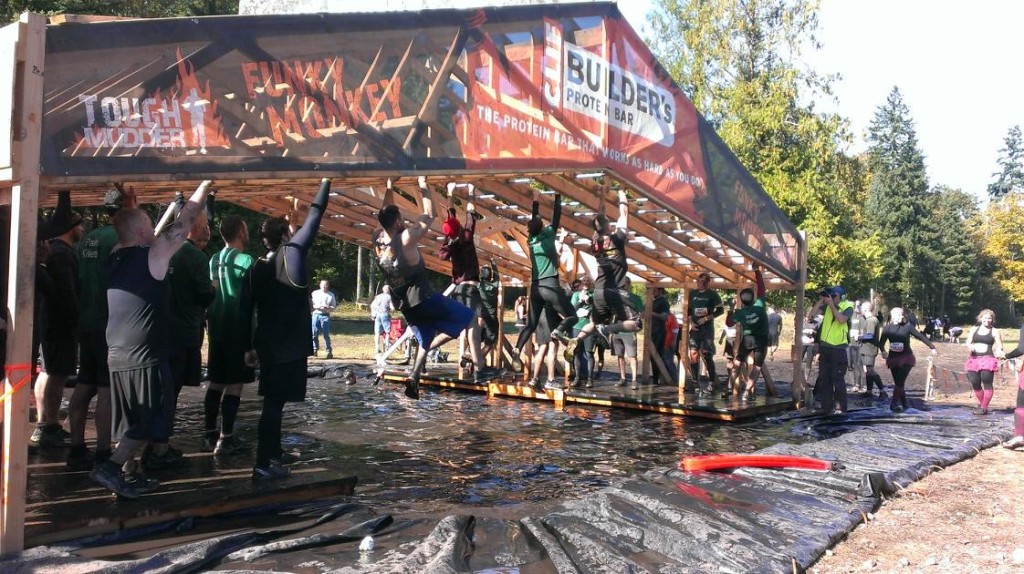 4. Anyone can do it.
You may see Tough Mudder videos and think that a race like that is something you could never do. You're wrong. While the race certainly attracts a certain type of super athlete, people at many different fitness levels also compete and take the course at their own pace. "Honestly, Tough Mudder scared me," Earling said. "It's part of what made me train hard…which ultimately had other huge, unexpected benefits for me personally. As I was rounding the last turn before the Electroshock Therapy obstacle at the finish, I wasn't tired. I wasn't out of breath. I was ready to do something I never dreamed was possible, finish a Tough Mudder with vigor. If a married, white collar professional with kids, who sits at a desk and in meetings most days can do it, anyone can."
Want to learn more about Eric's Tough Mudder experience? Follow his journey from sign-up to race day on LifeWise Washington News.