It's easy to worry less about your immune system with cold season coming to an end, but a healthy immune system will help you fight pesky spring bugs and ensure you're feeling great all year long.
Here are a few of our favorite tried and true ways, plus a few lesser-known tricks, for keeping your immune system in top fighting shape.
Revamp your diet with these superfoods
Go for ginger: This strange looking root is loaded with health benefits. Studies have found that fresh ginger is great for your brain, can help prevent cancer and may ward off viruses. Next time you sense a cold making its way through the office, make up a mug of fresh ginger tea (hot water, grated ginger, lemon and honey).
Amp up your veggie intake: You know greens are good for you, but did you know they also protect against colds? Researchers from the University of Cambridge found that green vegetables provide a chemical responsible for keeping the immune system functioning properly. Mix it up every night by adding Asian veggies like bok choy or Chinese broccoli to your dinner, or try this fun twist on Brussels sprouts.
Add citrus fruit to your breakfast: Rather than reach for a Vitamin C pill, add more citrus fruit to your diet. Along with high Vitamin C content, citrus fruits like oranges and grapefruits are also full of flavonoid compounds that target immune system problems.


Fight a cold off with zinc: Zinc is an essential mineral in the body responsible for keeping your immune system healthy. Instead of popping a supplement when you feel a cold coming on, add zinc-rich food to your diet all year long. You'll find high doses in chicken, cashews, pumpkin seeds, spinach, seafood (especially delicious Northwest oysters) and even dark chocolate.
Drink a cup of tea a day: The reasons to drink tea are endless. This superfood has been found to lower the risk of cancer, help prevent heart disease and diabetes, aid weight loss and even lower cholesterol. Tea also primes your immune system to attack invading bacteria. Don't consider yourself a tea connoisseur? Read up on our guide to white, black and green tea.


Stock the fridge with yogurt: Yogurt is a great source of iodine, which helps the thyroid gland regulate your immune system. Mix plain yogurt with fresh fruit for a simple and easy breakfast or add Greek yogurt to baked potatoes as a healthier alternative to sour cream.
Try these changes to your daily life
Spend quality time with a furry friend: Did you know spending time with your dog can actually improve your immune system? Studies have found that the act of petting a dog increases levels of salivary IgC, an immune protein that can fight infection. Another study found that babies had lower rates of colds and infections than their pet-less counterparts. Combine pet time with a great walk at our favorite dog-friendly parks in Seattle.


Cut down on stress: Find yourself getting sick after a particularly stressful week or event? Researchers have found that stress can reduce cellular immune response – leaving you susceptible to cold and flu bugs. De-stress with a yoga session or meditation.
Move your body: If you sense a cold coming on, hitting the gym may sound like the last thing you want to do, but fight the urge to sit on the couch and move your body. Exercise helps our immune system fight off viral and bacterial infections by sending white cells and antibodies through our body at a faster rate. From indoor exercise ideas to outdoor adventures, we have a great library of fitness posts to look through to suit your needs.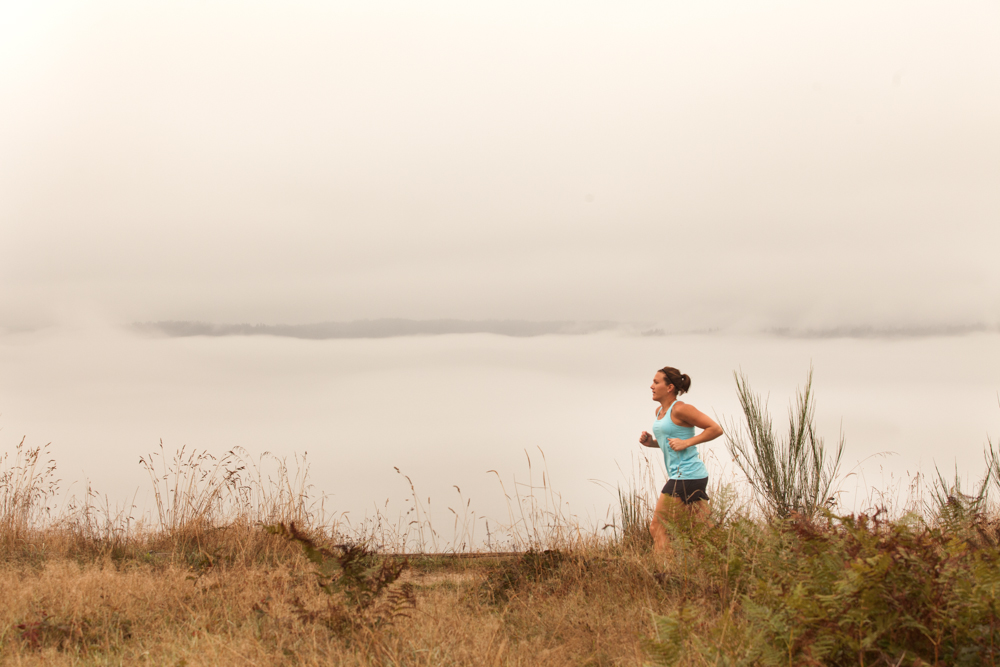 Get more zzzz's: Nearly 30 percent of Americans are sleep-deprived, getting less than seven hours of sleep per night. Besides affecting your immune system, a lack of sleep also puts you at higher risk for obesity, diabetes and depression. Increase your amount of shut eye by limiting your work hours, keeping technology out of your bedroom and getting daily exercise.
Get out in the woods: We know hiking can be relaxing and fun, but researchers in Japan have even started prescribing "forest therapy" as a way to boost the immune system. A study found that men who had hiked for six hours had higher levels of "natural killer cells." The best part? The effects lasted up to a month! Pick one of our favorite Northwest hiking trails and plan a trip to the mountains.


Soak up the rays: Many know that Vitamin D is essential to our bone health, but it's also a key nutrient that keeps our immune systems functioning. Unfortunately, Vitamin D deficiency is a real thing in the Northwest, especially during the grey winter months. It's hard to get all of the nutrients that you need from food alone, so plan a weekend at one of these Northwest sunny spots.
Do you have any tried and true tricks for keeping your immune system in check? We'd love to hear your ideas in the comments below.