Living LifeWise is a regular column provided by LifeWise Ambassadors – LifeWise employees whose healthy choices are helping them live better lives. Today's column is provided by LifeWise Ambassador Dana Robertson Halter.
Pregnancy.
Your body changes by the second. You're deliriously happy one moment and snapping at a friendly co-worker the next. You want to be healthy and active, but exercise sounds about as appealing as that trash can your significant other keeps forgetting to empty. Plus, it's hard to know what you should – and shouldn't – do when it comes to working out. Here's some advice to help you separate the facts from the myths on exercising during pregnancy.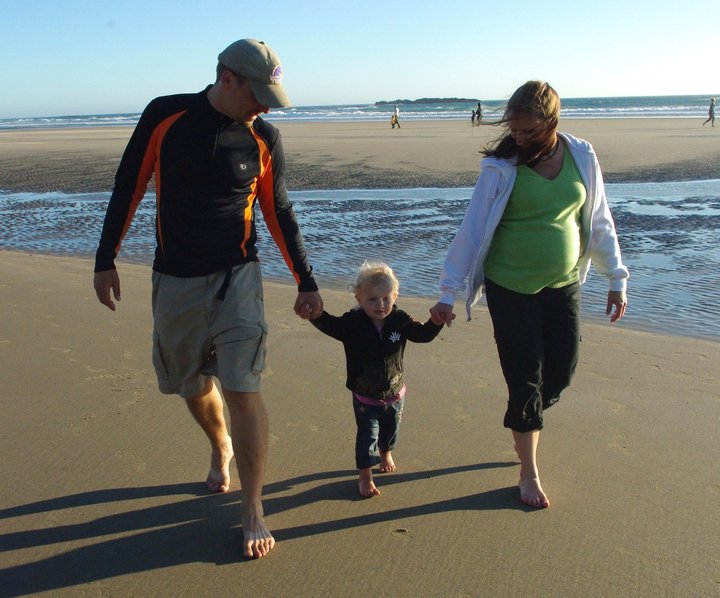 Myth #1: Don't let your heart rate go above 140.
Fact: Everybody's different. 140 is "race pace" for some people and "trotting to the kitchen" for others. You can still break a sweat while you're pregnant – just listen to your body and don't overdo it.
Myth #2: If you exercise too much while you're pregnant, your baby won't grow properly.
Fact: I competed in a running relay when I was pregnant with my second child and panicked afterwards that I'd done too much. My doctor reminded me that our bodies are designed to provide for baby first and mom second. That baby was a week early and almost 9 pounds, so I'm pretty sure my workouts didn't stunt her growth.
Myth #3: You can't start a new exercise routine while you're pregnant.
Fact: Even if you haven't been very active before getting pregnant, studies show that exercising while you are pregnant decreases back pain, keeps the pounds from piling on, helps you sleep and eases delivery. I wouldn't recommend training for a marathon if you've never run before, but starting a new workout routine will benefit both you and your baby.
Myth #4: You can't run while you're pregnant.
Fact: If you were a runner before you got pregnant, you can continue running – although you'll notice that you slow down as your pregnancy progresses. I ran until I was 8 months pregnant (and got really good at ignoring the concerned looks from passers-by).
Despite the thousands of books and "experts" ready to give unsolicited advice, one thing is for certain: staying active during your pregnancy is good for you – and your baby. So be smart, hit the gym or the streets in your neighborhood and get moving for a healthy, active pregnancy.
Further Reading:
____________
Dana Robertson Halter is a lifelong athlete and mother of 4-year-old Cassandra and 20-month-old McKenna. Dana started swimming competitively at six, began racing triathlons after college, switched to bike racing in 2004 because triathlons were too lonely, and then went back to racing solo (marathons) after having her first child in 2009. Living LifeWise is how Dana keeps her body and brain strong – and it provides a healthy outlet for her competitive spirit. Dana works as a Communications Manager for LifeWise and lives in Ballard with her family and two Australian Shepherds.