Living LifeWise is a regular column provided by LifeWise Ambassadors — LifeWise employees whose healthy choices are helping them live better lives. Today's column is provided by LifeWise Ambassador Chris Arceo.
Every week, my wife and I take turns cooking. She is constantly on me about eating healthy, so when my turn rolled around last week, I tried to develop a healthy cooking plan and buy food that would satisfy my hungry-bear tendencies and still keep things healthy. Here's how it went.
Navigating the Grocery Store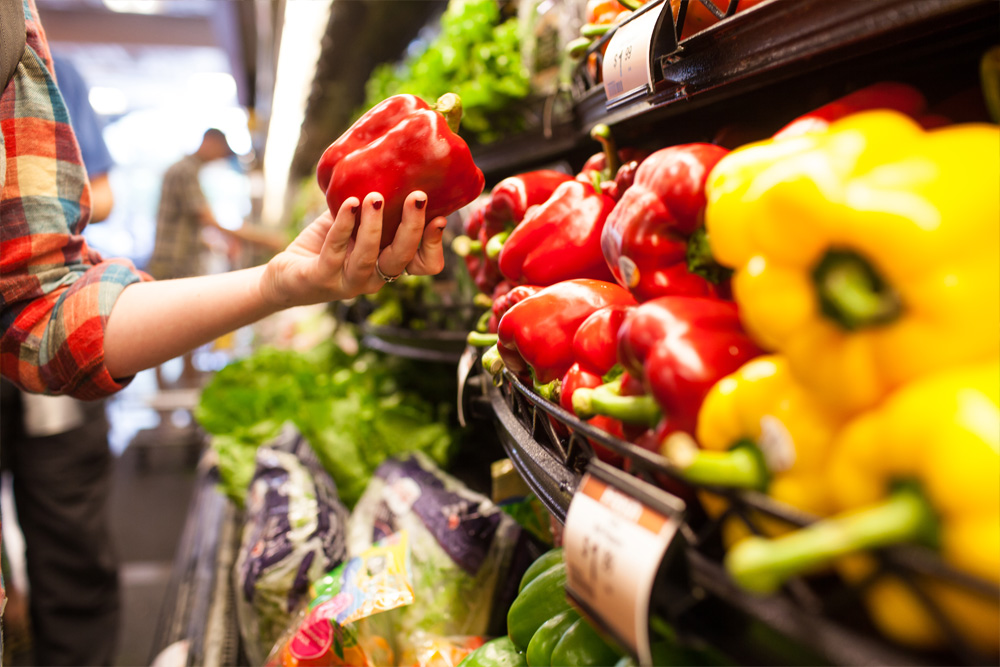 My usual tendency is to go to the bakery section first, then meat, then snacks — and only then do I hit the produce section for a few things (mostly to make myself feel healthier). But this time, as soon as I arrived, I headed right for the fresh fruits, herbs and vegetables. After a few minutes among the greens, I was feeling really good about myself. I was smelling the fruit and checking the vegetables for freshness — and it suddenly hit me: "Man, I'm privileged to be able to just buy healthy food that I didn't grow."
But then, as I was reaching for some onions, a voice came over the PA system: There was a special for pork roast.
I couldn't resist. I left the produce section in a trance and headed straight to the meat department.
What happened next is a blur.
Giving In to Temptation
I really don't remember much — except walking out with a large pork shoulder, rub seasonings and barbeque sauce. Dazed and confused by the hypnotic pork PA announcement, I scrapped the idea of cooking healthy and decided to barbeque instead. Pulled-pork sandwiches were on the menu, and nobody could stop me.
The Prep
Instead of grilling outside in the cold, I improvised with our handy Crock Pot. I marinated the pork shoulder overnight with a rub made of equal parts chili powder, brown sugar, salt, black pepper, garlic powder, onion powder and powdered ginger. The next morning, I woke up and placed the pork in the Crock Pot and headed out to work.
That night, after cooking for 10 hours, the meat was ready. I pulled it apart with a fork and added barbeque sauce. (Which did wonders for the smell wafting throughout the house.)
Remembering the Veggie Factor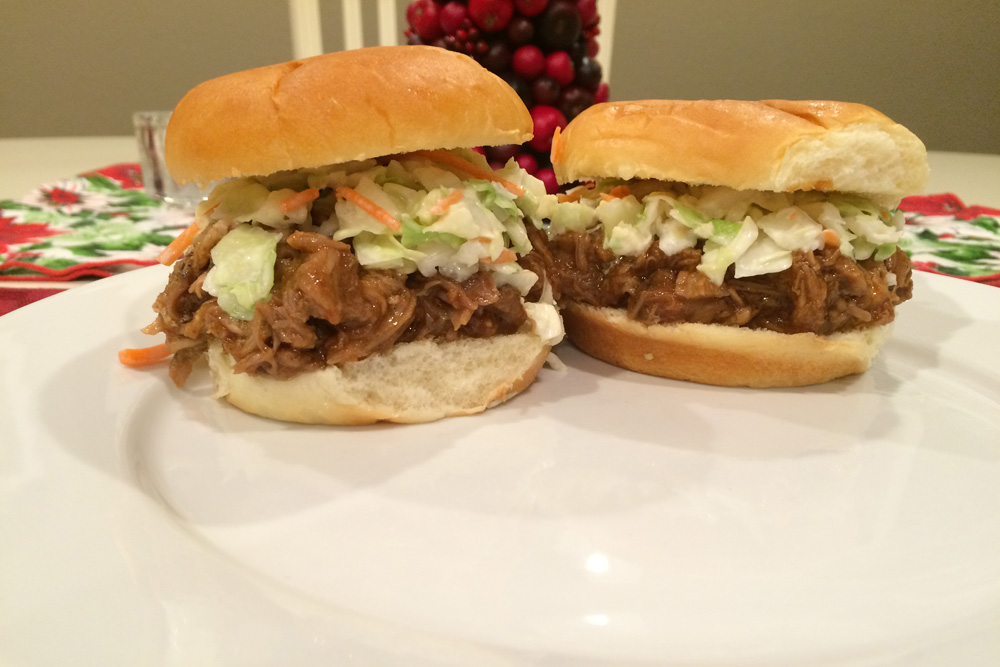 I almost forgot — I needed vegetables to top this dinner off! I headed back to the store and bought deli-made coleslaw, blowing past the produce aisle once again. For me, coleslaw counts as veggies. And I know it must be at least somewhat healthy, because my kids refused to put it on their plates.
What I've Learned
The lure of less-healthy meals and deals is tough to fight. My pork dinner was a tasty success, and I was able to fulfill the week's dinner quota, but I admit — I veered a bit off course.
So next time it's my turn to cook, I'll head to the store with a healthy recipe plan (or at least a healthy side dish plan), and I'll make an extra effort to stick to it. Maybe I'll also wear ear plugs — just in case the PA announces a special on bacon or doughnuts.
Chris Arceo, a married father of two and LifeWise systems engineer, is starting out on his fitness journey. He recently completed his first Olympic-distance triathlon along with two half marathons. Chris is confident this will be the year he no longer breaks his New Year's resolutions — thanks to the inspiration of his family and his newly built workout cave.