Living LifeWise is a regular column provided by LifeWise Ambassadors – LifeWise employees whose healthy choices are helping them live better lives. Today's column is provided by LifeWise Ambassador Sarah Swanberg.
My refrigerator used to look like a tornado went through it. I habitually came home from the grocery store and threw everything I bought in the fridge in no real logical order. When hungry, I'd forget I had those amazingly fresh oranges hidden in the drawer, and would instead go for the chips that were in plain sight on the counter.
When I was forced to go gluten- and dairy-free due to my diagnosis of Crohn's Disease, I had to completely gut my fridge. All of my usual go-to sauces, dressings and fixin's contained some ingredient I wasn't allowed to have anymore. With my fridge now bare, I realized it was the perfect time to overhaul the way I organized my food. With these handy organization tips at my disposal, here is how I made over my refrigerator and kitchen to support healthy eating habits.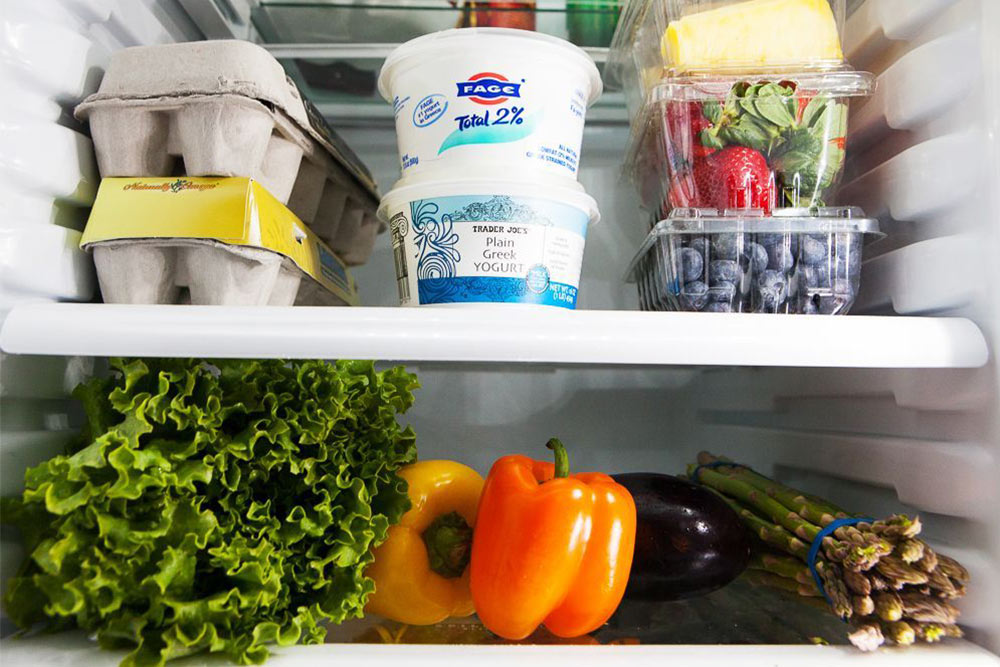 Out of sight, out of mind. I've stopped burying my fruits and veggies in the produce drawer. If I don't see it when I open the door, I tend to forget it's there. Now I cut up fruit and separate it into individual portions, putting them at eye level in the fridge. I have no reason not to eat fruit when it's in an easy grab-and-go container. Try putting your portions into a small mason jar. After all, everything is more fun in a mason jar.
Put the sweet treats out of reach. We all need a treat here and there, but what if you have to pull out a step stool to get to them? I put the treats on the top shelf of my cupboard so I can't easily reach them. Putting in the extra effort to get them down doesn't always seem worth it, so I grab an apple instead. It saves a few hundred calories too!
Plan ahead. When I don't have a meal plan, I tend to overindulge or make poor food choices. I jot down weekly meals in my planner, but also leave a post-it note on the outside of my fridge. These little notes remind me of the leftovers, veggies and other goodies that I have. I see it, know it's there and don't have any reason to order a gluten-free pizza.
Clean out the cupboards. Keep a well-, not overly-stocked, cupboard. Take inventory of what's there already, make a list and tape it to the inside of the door. You will always know what you have on-hand to make a healthy meal. When you run out of something, add it to your next grocery list. Do you really need 10 cans of corn? Only keep what you know you will use in the next month. If it's not expired, consider donating it to a local food bank.
What tricks do you use to keep your fridge and cupboards organized? I'd love to hear your thoughts in the comments below.
______________
Sarah Swanberg is on the continuous path of finding the right balance between nutrition and exercise – the two things that have always plagued her. Having recently been diagnosed with Crohn's disease, Sarah is learning to enjoy her new gluten-free lifestyle and all the adventures that come with it. Living LifeWise is part of Sarah's quest to live a long and healthy lifestyle. Sarah works in Communications for LifeWise and lives in Ballard.