More than 340 dog breeds exist, according to the American Kennel Club. Scores more when you consider the endless possible crosses that occur. So how do you choose among all these unique dog breeds to find one that's right for you? We're here to help with that.
Adopting form an animal shelter is a noble choice. We would be remiss not to recommend this first as there are many lovable companions looking for a new home.
But, if you want a dog whose personality you can predict based on their breeding, and one that your neighbors very likely will not own, this list is for you. No breeds listed in the AKC top 100 most popular breeds will be found here. Labrador Retrievers, German Shepherds, and other breeds you often run into at a dog park make popular pets. They're definitely fantastic dogs.
But if you want to strut your unique sense of style with a breed you're not going to see on every corner, much like a Yorkshire Terrier (you may be interested to look at yorkie colors) or Saluki, we can help you choose a dog that can be just the right choice for you. That being the case, the following five unique dog breeds make perfect companions for Northwest lifestyles.
Urban Apartment Stylista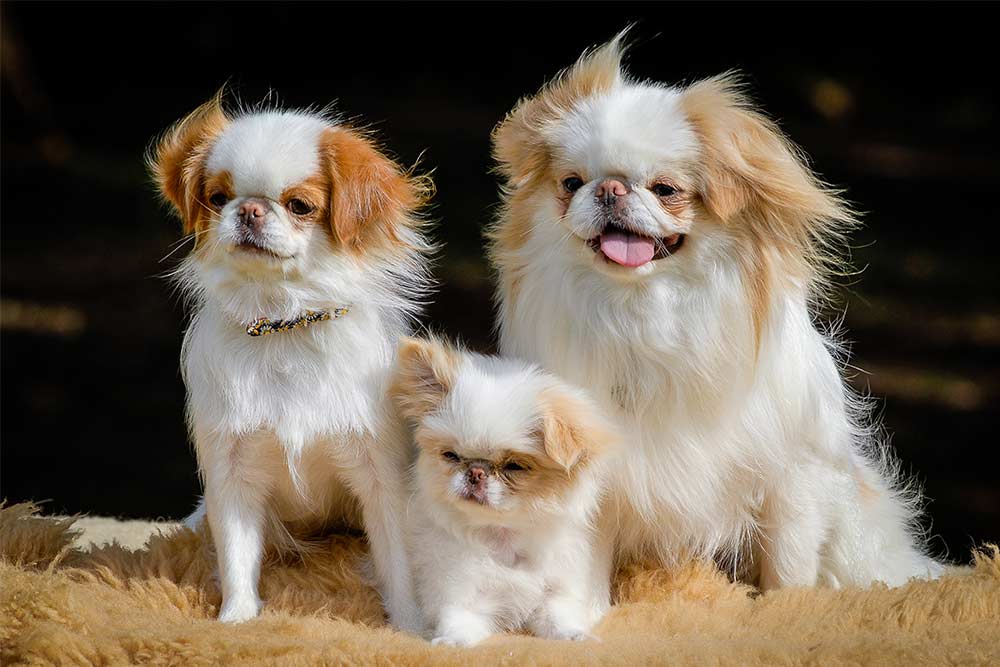 Breed: Japanese Chin
Weight: Around 10 pounds
You're ahead of trends. Your friends borrow or copy your outfits. You live a fast life and want a companion who is equally comfortable in your bag or at home without need of a lot of running room.
The Japanese Chin might just suite your needs. This ancient breed hails from Asia (it's not certain if it was bred in China or Japan) and combines elegance, adaptability, and personality. It adapts to apartment life, is considered relatively easy for the inexperienced fur parent, and doesn't need loads of exercise. Its lovely locks need weekly brushing, and it's said to have a cat-like personality, but its owners appreciate its cleanliness in small spaces. Out on the town or on the couch, this breed makes an ideal choice for many an urbanite.
Condo Super Parent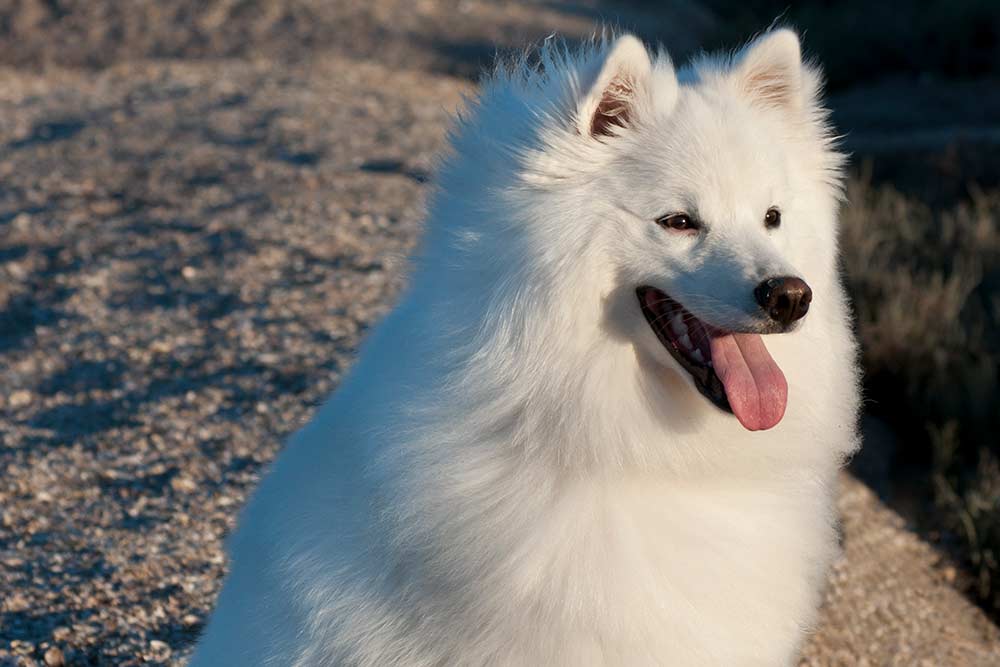 Breed: American Eskimo Dog
Weight: Up to 10 pounds for toy; up to 20 for miniature; up to 35 for standard
This gorgeous breed makes families fall in love at first sight. Coming in three sizes, one surely will fit your situation. Energetic, loving, smart, and cute, this breed trains well and loves kids. You definitely need to exercise it, especially in city life, but it will make an ideal companion and make everyone in the family happy. Plus, you'll score extra parent points when your kid shows it off to their friends.
Still City, but Also Kind of Domestic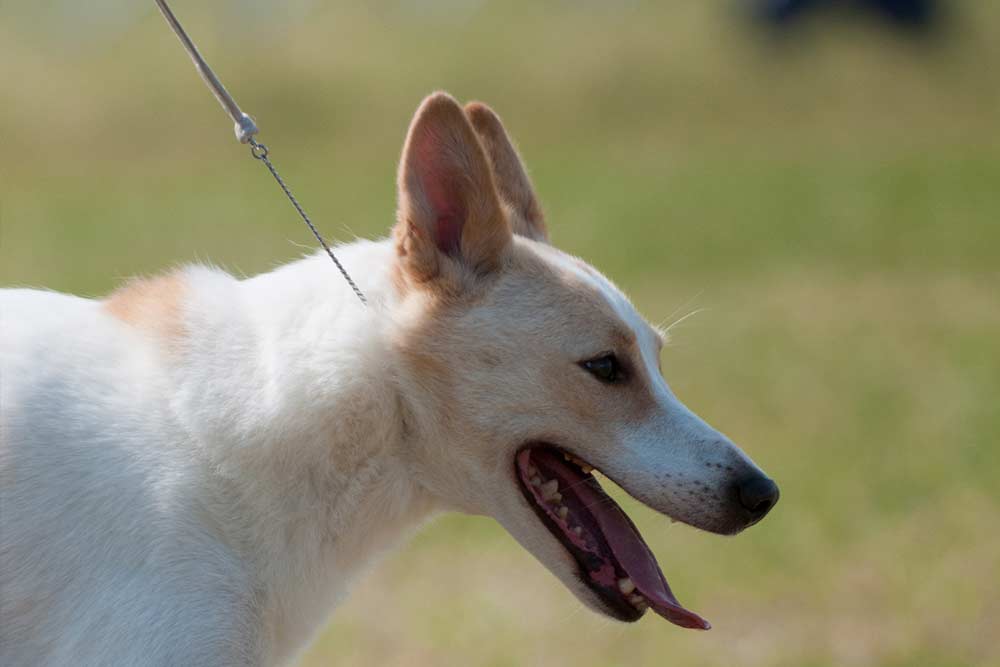 Breed: Canaan Dog
Weight: Up to 55 pounds
You may be young (or young at heart) and settled in with your significant other in a house with more breathing room and a small yard. But you're not full-on suburban yet. You want a dog that is a little bit city and a little bit suburbia. Enter the Canaan Dog. One of the world's oldest unique dog breeds, this handsome and alert dog is as smart as it is athletic. You need a strong hand to keep it from getting too dominant, but it makes a great fit for an active lifestyle. Having a small yard means it will need plenty of runs and weekends getaways, but that's right up your alley. You won't see another of these on the trail or at the park.
Suburbs Don't Mean Basic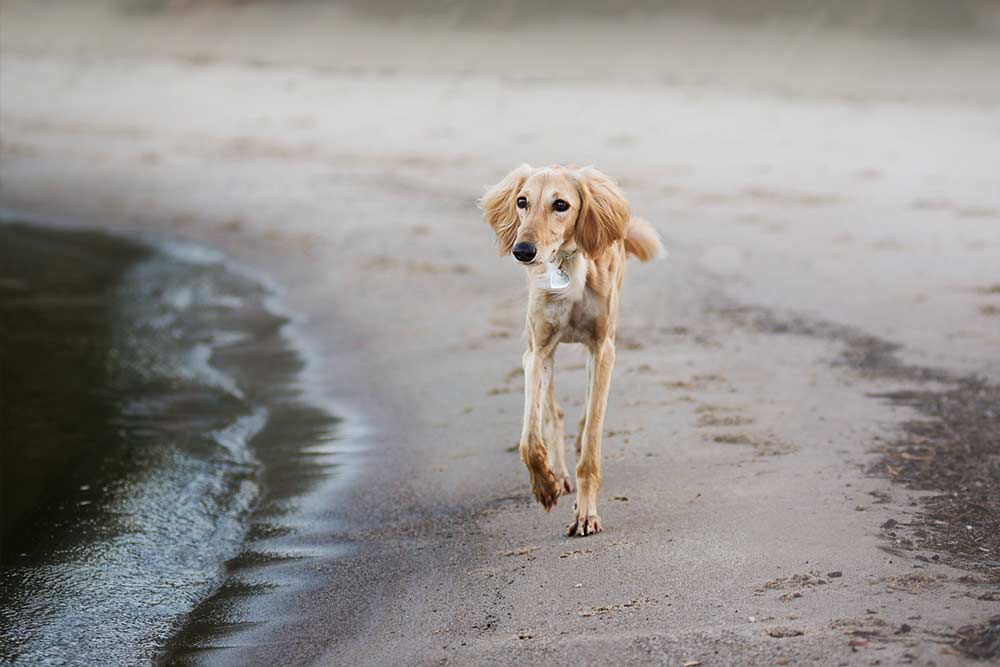 Breed: Saluki
Weight: Up to 65 pounds
Just because you don't live downtown anymore doesn't mean you lack style. And the Saluki drips style. This is an ancient breed once reserved for royalty and hunting. They look like a Greyhound's classy aunt whose elegance is legendary. But dainty this breed is not. Incredibly strong and quite adaptable, they require a strong owner that keeps their minds stimulated and meets their physical needs. It most certainly needs a good yard and physical exertion. A good family dog, but not necessarily a guard dog, you'd be more noteworthy on the block with this pup at your side.
Living Large with Land
Breed: Scottish Deerhound
Weight: Up to 110 pounds
You've got some acreage that's far enough from the city that you forget it's there sometimes. You need a companion that works as hard as it plays. This magnificent breed measures up to the task. A tall and scruffy dog, it lives up to its name as it was bred to pursue deer in its native Scotland. Your land will be much-appreciated by this exercise-needy breed, but its gentleness and eagerness to make you happy will make it an ideal companion.
Conclusion
The experiences you have with your dog depend on the breed you get yourself. Some might be outdoorsy while others are more indoors inclined. If you get a larger and more active dog, you could take him/her on adventures with you.
These adventures could include trail-based activities like mountain biking, trekking, and more. In the process, you could create many special memories with your dog. And if it is your partner's, friend's, or family member's furry companion, you could surprise them with Custom Dog Pillows to keep and cherish.
With several breeds that you could opt from, you could find yourself one that suits you best, compatible with your habits, behavior, and plans. You'd be surprised that the dog you choose might just be the perfect companion you needed to travel and indulge in your favorite activities with.