Like many of you, the team at Actively Northwest is doing our part for public health and working from home indefinitely. While it's the right thing to do, it can also trigger loneliness, boredom, and frustration of the whole family being cooped up together. We brainstormed a few ideas for ways to keep mentally and physically healthy-and avoid the spread of germs.
Get outside
"I will be taking breaks for walks in the neighborhood for both myself and the kids," said Kelly Heitlauf, who has the added challenge of supervising her kids' distance learning.
You can still get outside and enjoy the early signs of spring, if it's safe for you. Just put some distance between you and others and consider wearing a mask.
The Crotty family has a daily Quaranteam Challenge. Join their group to get a daily activity for the family.
You could also dream about upcoming adventures. Get inspired to try some new hikes, a water sport, or weekend getaway.
Give your pets some extra love
Pets are happiest when their people are home. Amy Florence is planning to spend some extra time playing with her cat.
"She'll be thrilled to have her emotional support human home with her so much," Florence said.
Rachel Auestad is also planning to spend extra time with her "kids," the animals on her farm. Pets are great for giving us a sense of purpose and someone to talk to!
Now is a good time to foster a pet!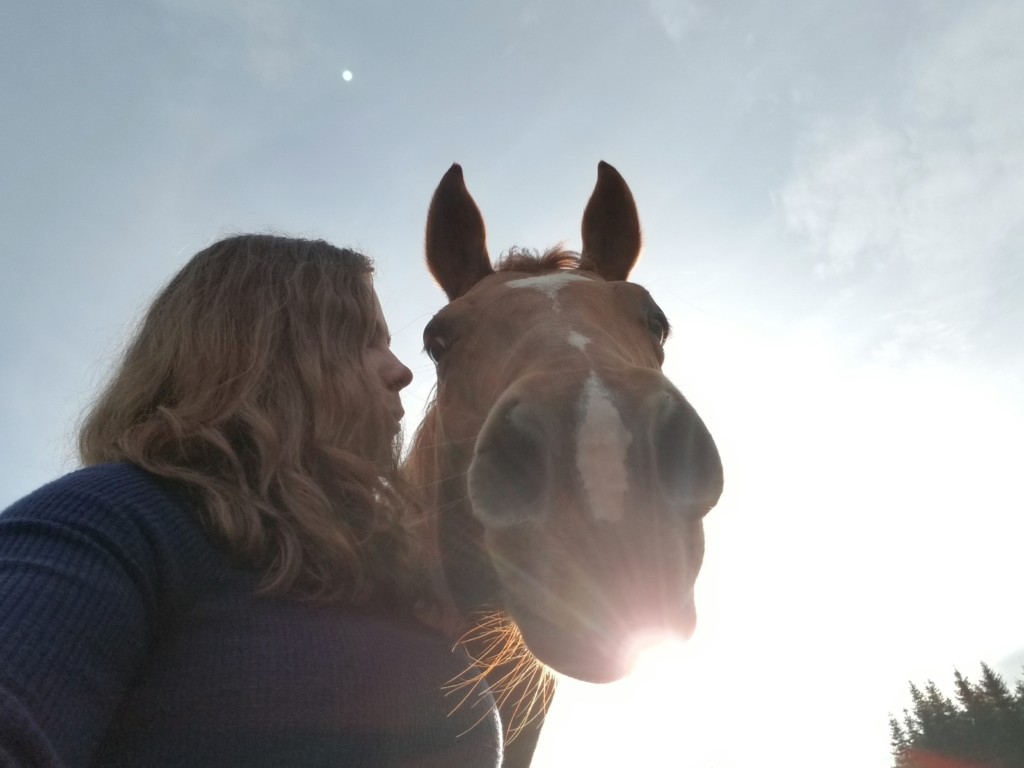 Clean your house
A cluttered home can lead to stress and anxiety-no one needs that when spending extra hours at home. Systematically cleaning it out can even improve your health. Take it one closet or category at a time. Some great cleaners can be made using ingredients you have in your kitchen. This could also be a good way to keep yourself occupied, if you've got nothing better to do.
Try not to miss out on the corners while cleaning. Particularly in the nooks and crannies of numerous windows and walls, dirt can accumulate quickly. Hence, if you're not so fond of cleaning, you can hire some Window cleaners in Golden or wherever you are to make the windows seem as good as new. Also in the kitchen, pipe leaks can make wet areas and cause mold growth, which is very harmful in the long run. You may not be able to fix the pipe, so try to call a professional who can carry out the plumbing leak repair for you. Do something about the mold infestation as well.
When you're done decluttering and cleaning, consider sanitizing it all. It would also be a good idea to get your indoor air quality checked while you are at the task of cleaning your home. For that, you can contact firms like A-1 Certified Environmental Services, which can be found online by looking up keywords similar to Indoor Air Quality Testing Berkeley CA on the Internet. Remember that poor indoor air quality can lead to many respiratory problems including asthma.
Take an online class
If things are slow at work, why not sharpen your skills or add a new one. Coursera offers classes from top universities. Some you can even audit for free. You might impress your boss if you return to the office with a new certification. So, if you are interested to take an online course just go for it without thinking twice. All you would perhaps need is a stable internet connection and something similar to the best firefox vpn to have a secure web connection. Remember that learning something new can never be a loss. Rather it can certainly help your career grow more. Who knows you may as well start earning more than your previous salary if you can get your hands on a good online course!
Read a book
"Factfulness" might help you see COVID-19 in a different way. Bill Gates called it one of the most important books he's ever read, and we agree.
"It's Okay to Laugh (Crying Is Cool Too)" is an honest, hilarious memoir by Nora McInerny, host of the honest podcast "Terrible, Thanks for Asking." She teaches us that situations aren't always wrapped up with a bow after 30 minutes. And that's OK.
"Confidence Code" by Katty Kay and Claire Shipman will have you feeling better about where you are and motivate you to practice your confidence.
Have a book to recommend? Please share on social media.
Actively Northwest Insider @obliteride recommends "Educated."
Try some at-home workout moves
Amy Florence is planning to do some yoga videos while she's at home. If you're feeling more adventurous, scroll through @KaisaFit on Instagram and try one of her workouts in the privacy of your own home-or go public and share your video with us by tagging #activelynorthwest.
We're inspired by the personal trainers and studios offering their classes via live stream Some gyms are also loaning out equipment to members. Here are a few:
Cook
If you're unsure about eating out or bringing home fresh veggies from the market, now is a great time to cook up the frozen veggies you have stashed in the freezer. Get inspired with some tips from a local chef.
It might also be a good time to try some new things. Make your own yogurt or cheese. You could challenge yourself and get creative with what you have in your kitchen. Just pick a couple ingredients and do a web search for a recipe.
Feel better with a podcast
Organizational psychologist Adam Grant understands that with the wrong approach, work can suck. He uses his education and experience to help us all make Work Life better. Life Kit from NPR delivers quick tips for life in podcast-form. Actor Dax Shepard doesn't shy away from talking about life's messiness on his show Armchair Expert.
Actively Northwest Insider @hannah_kimi recommends How I Built This With Guy Raz.
Please tell us about your favorites.
Connect with fellow humans
Schedule a video call with your team or a work friend while you're isolated. Don't underestimate how a video chat can make you feel connected–even when you'd rather be in sweats and messy hair. Call friends and family members for a leisurely check-in. You might even consider putting pen to paper and sending a meaningful letter that will make someone's day.
Images by DaniloAndjus and Rachel Auestad