This month, we're celebrating the women in our lives who inspire us to take better care of ourselves and pursue our health goals. Read stories from Northwest residents about the inspiring women behind their achievements and community involvement in our Women Who Inspire series.
Name: Margaret Larson
Job: Host, New Day Northwest, KING 5 TV
ANW: Who inspired you to eat healthier or get more active?
Margaret: Madrine, a mother of eight from the Nyamgabe Province in Rwanda, is one of the most gracious women I've ever encountered. Her entire family was lost in the genocide twenty years ago, yet she still acted as a community volunteer and helped to lead the reconciliation efforts in her village. When I visited there, she cooked us what she correctly identified as a "healthy" dinner and took pride in her family's ability to happily cope with the long, long walks to work, school or errands.  All of this made me think that if people could eat healthy while coping with the kind of daily challenges that Madrine did, what excuse did I have?
Surely it is a million times easier for me to access healthy food, fitness guidance – even running gear. The kids I saw running along Rwanda's dirt red clay dirt roads in their bare feet with such graceful strides made me rediscover the joys of simple exercise. Fitness doesn't have to require equipment or even shoes – just the joy of life!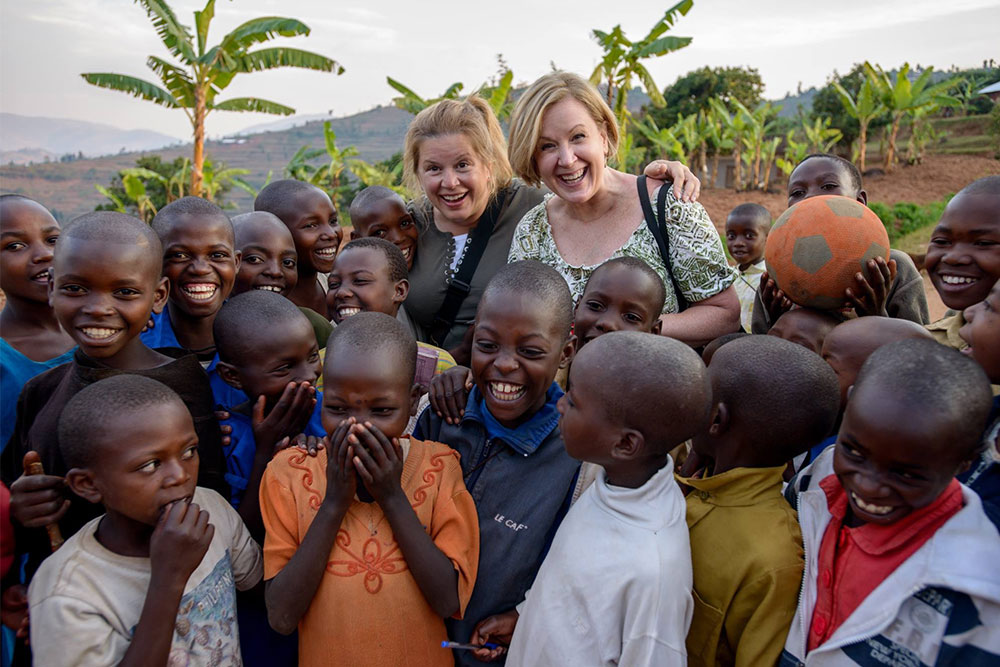 ANW:  When did you first meet this woman?
Margaret: I met her when I was on a video project for World Vision in Rwanda last September. You can read more about Madrine in the "Recovery" segment of World Vision's Rwanda: 20 Years Later project website. I did the video stories on the project.
ANW: What is inspiring about her?
Margaret: In all my days, I've not met anyone with more grace, faith or resilience. The strength of her character and the obvious strength of her body are quite obviously intertwined.
ANW: How have you changed or what have you done because of her?
Margaret: I've gotten real about my excuses regarding exercise and food.
ANW: Have you shared this inspiration with others?
Margaret: I hadn't until now. It seemed like a "you had to be there" kind of experience, but I'm sharing it here and hope it resonates!
Photo by Jon Warren/World Vision
Celebrate inspiring women in their fight against breast cancer by joining LifeWise for the Susan G. Komen Puget Sound Race for the Cure on June 1 in Seattle, Wash. A limited number of free race entries are available to LifeWise members by emailing races@lifewisehealth.com.