The chill. The snow. The turns. The fun.
Ski season in the Pacific Northwest is here! While you may be mentally excited to hit the slopes, you may not be physically ready — yet.
"Most people think of the basics: cardio and strength training," says Jennifer Lockwood, a personal trainer at Peak Fitness NW and a ski instructor at Mt. Hood Meadows Ski Resort. "That's a great start, but you need to include some athletic conditioning as well."
To get yourself in top schussing shape, work some of the following exercises into your normal routine — and fast. The snow will be gone before you know it.
Balance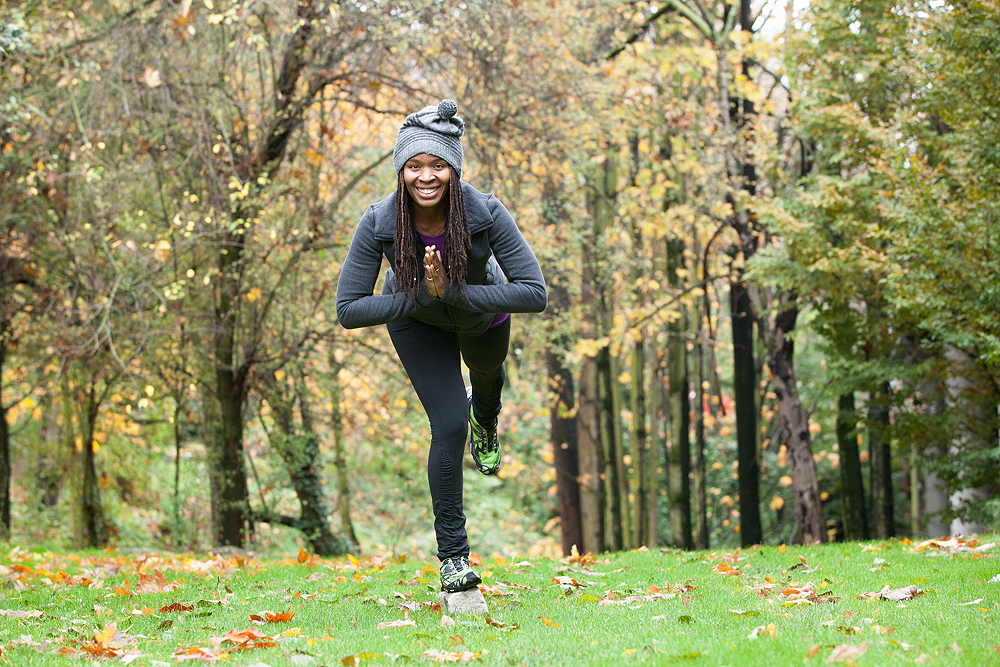 One of the foundations of good skiing is balance. Tune yours up by simply standing on one leg for as long as you can, up to 30 seconds, then switch to the other leg. To turn the difficulty up a notch, do it again, only this time with your eyes closed and/or while standing on a pillow or other unstable surface.
Quickness and Agility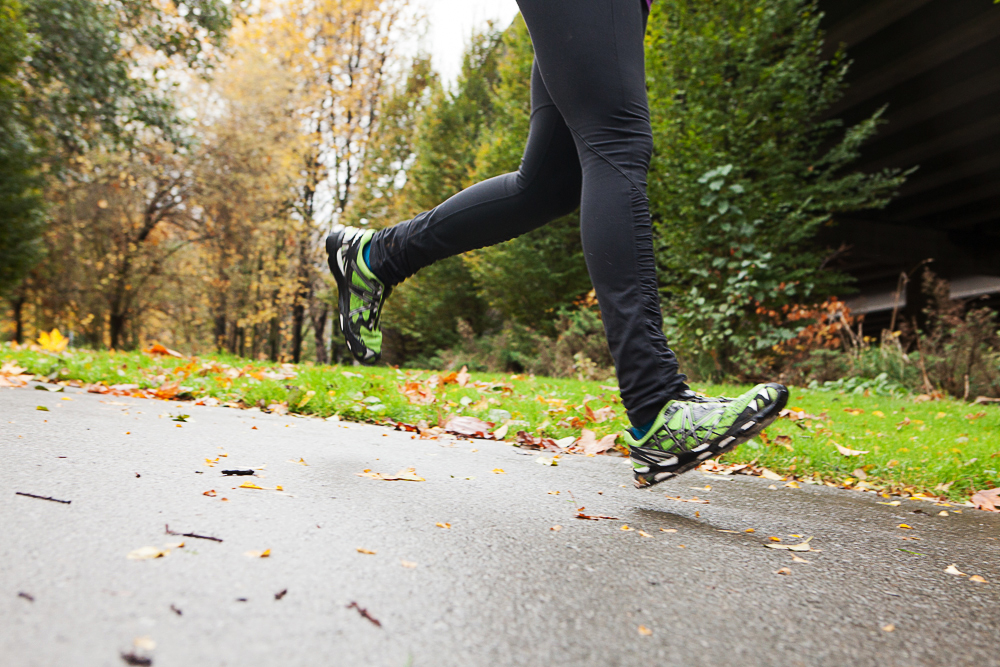 Running is great for conditioning and a cardiovascular workout, but Lockwood says you'll improve your quickness and agility on the slopes by charging up your routine. Consider a slalom run through the trees or even just adding some quick side-to-side hops along the pavement. Doing so also helps sharpen your reactions to the terrain around you.
Power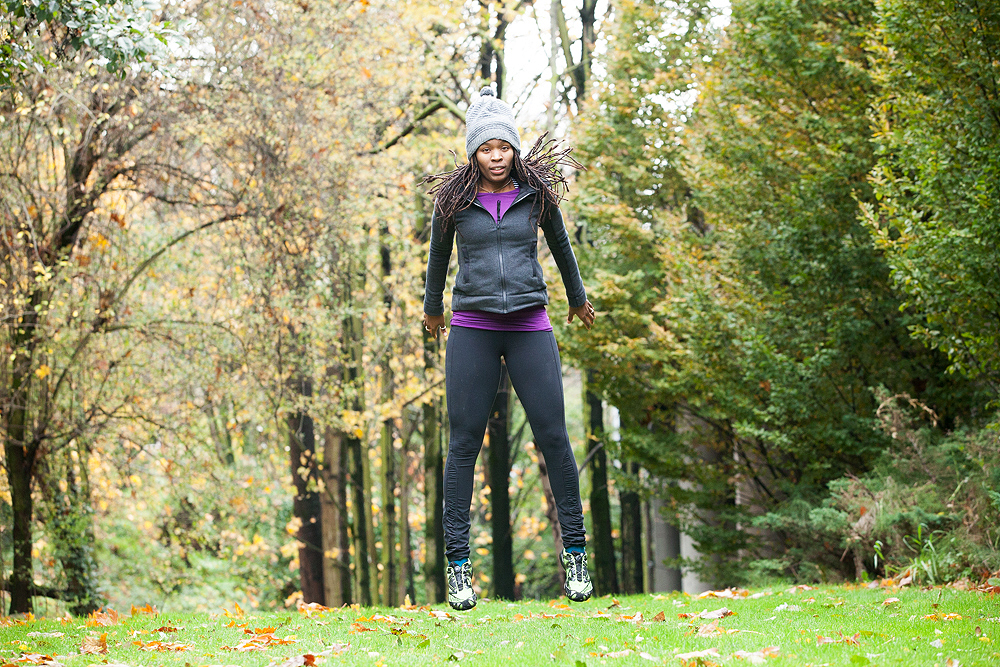 Speed + strength = power. Boost yours with two sets of 10 squat jumps. It's easy –just squat at the knees and jump straight up. Another option is the lateral leap. Hop sideways a few feet back and forth from your left foot to your right.
Core

A strong core can make all the difference for skiers and snowboarders, but you won't get what you need with traditional crunches. "That's not going to help when you're standing on two feet being pulled down by gravity," Lockwood says. Instead, turn to the side plank or mountain climber, both of which require you to support your own body weight.
Stretching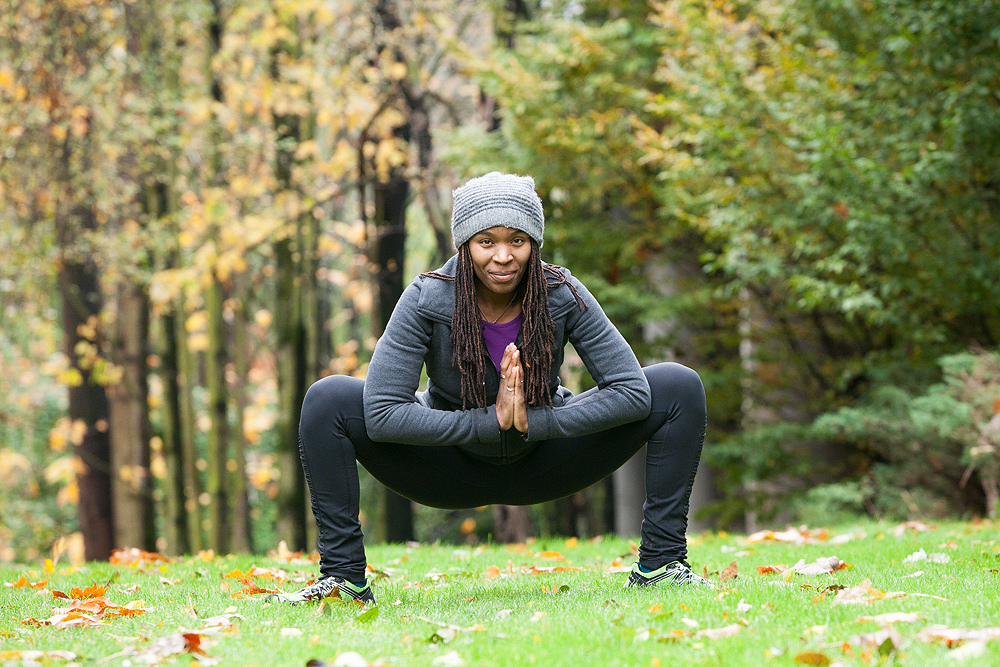 Normal stretching moves are great for loosening up, but Lockwood also likes to add a more dynamic range-of-motion exercise like the sumo squat to hamstring stretch. Bend at the waist and grab your toes, bending your knees if necessary. Lower your hips until you're in a full squatting position, then reverse. Try six reps for starters.
Extras 
In addition to getting in shape, Lockwood says skiers and snowboarders should ease into the season. Take some time to warm up and stretch either in the parking lot or while waiting in line at the ski lift.
Also, start with a few gentle runs before moving up to your normal level of terrain, and remember to keep yourself fueled and hydrated.